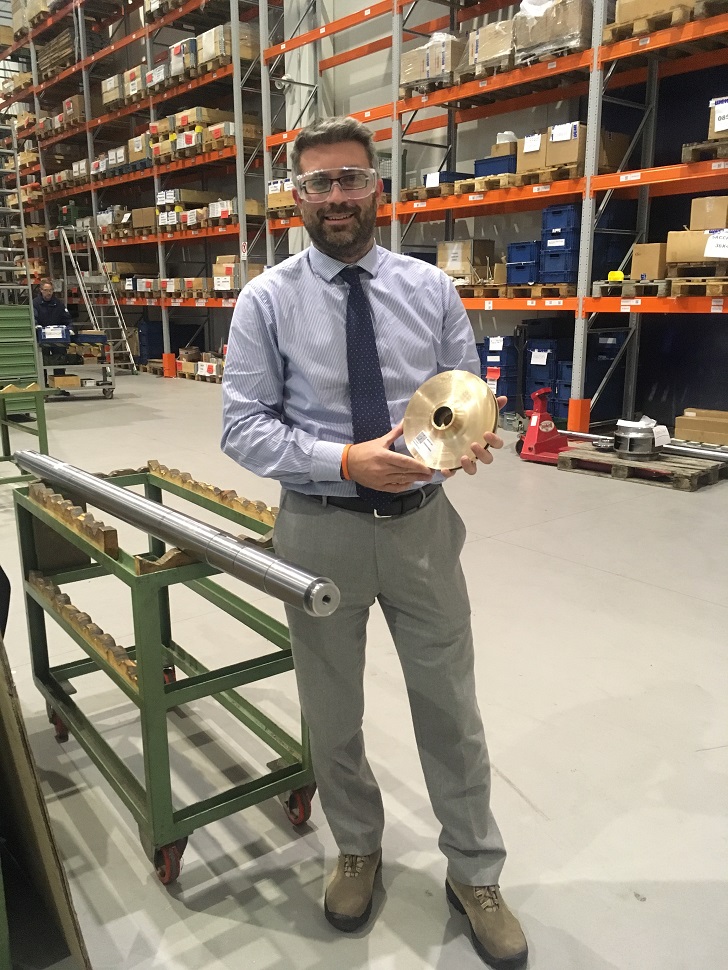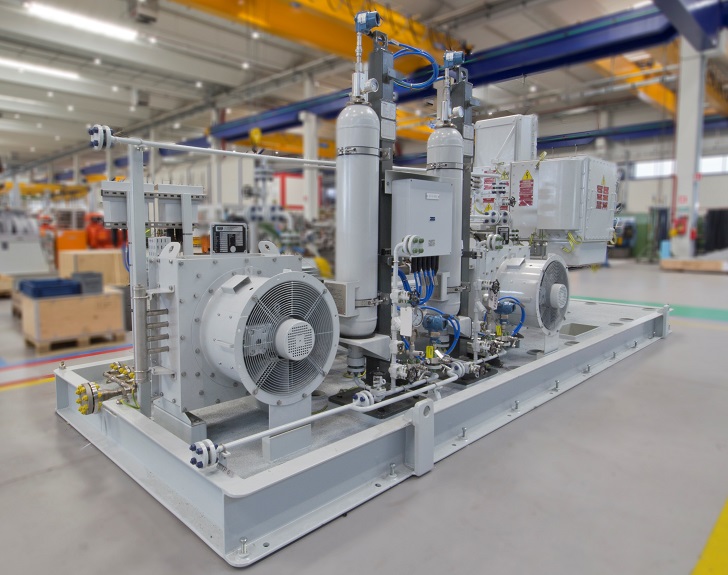 Simone Valentini of Weir Gabbioneta discusses why OEM parts help safeguard future performance
Weir Gabbioneta is a business which thrives on delivering precise and durable heavy duty pumps for our customers. We're now in our 125th year serving customers and proud of the specialist experience we've built up to offer bespoke API610 pumps recognised for performance, reliability and predictability. We have a team, 300 strong, headquartered at our state-of-the-art facility located in Nova Milanese, Italy, and we serve refining and petrochemical customers across the world.  
Gabbioneta pumps have evolved from water wells to heavy duty process applications and from single machines to complex packaged equipment, in line with the specified requirements of each application. While it is always good to reflect on our history and track record, the majority of the work my team does is focused on the future for our customers.
Every Gabbioneta pump is unique We know that for every Gabbioneta pump installed around the world, often performing under tough conditions, there will be opportunities to extend working life and mean time between failure, harness operating efficiencies, and mitigate risk of unplanned downtime. Taking a 'future first' approach is key to offering enduring value and intervening at the right time. When we work in close partnership with customer projects, from the outset we design each pump with the latest technology and processes, so the end result is a tailored centrifugal pump specific for the demands of the application.
By working with major EPCs (Engineering, Procurement and Construction) and energy sector clients over many years, our installed base has grown, and with that our knowledge, so we can best support our pumps through the lifetime. However, ends users face a choice on whether to buy OEM (Original Equipment Manufactured) spares from us, or alternative suppliers, and this is an issue across many industries.
Given the uniqueness of each Gabbioneta pump, the spares required through its service life need to be perfectly aligned to ensure performance today and in the future. Some of our pumps have a service life over 30 years. That's where our forward-thinking team demonstrates real value. We combine engineering expertise with data analytics of our installed base to identify pumps which will require OEM spares.
We know that at 2 years old, gaskets, casings, impeller wear rings, bearings and throat bushings will approach their change-out windows, and beyond that, at 5 years, we turn our focus to replacing capital and insurance spare parts such as shafts, impellers, bearing housings, and rotors. Replicators and non-EOM spares suppliers don't consider the future, only the now. The risk of replacing these parts with non-OEM spares are significant and can cause irreversible damage not only to the pump unit but elsewhere in the process.
Unfortunately we sometimes inspect Gabbioneta pumps which need complete overhauls or replacement due to unauthentic parts being transplanted in without correct tolerances, deficient materials and inaccurate geometries. Those are always tough days for us because we know with the correct OEM parts damage could have been avoided, and we hate seeing any customers equipment fail.
The right spares, at the right time... My team has studied these issues and know that original Gabbioneta parts will improve robustness, resilience and strength of our pumps, significantly increasing the operating life, which is a major benefit for end-users. We combine spares with applied knowledge of our Service Team and Certified Service Centres, to ensure that warranties can be extended by the installation of installed parts for customers. We can even offer OEM spares through fast-tracked processes to meet rapid turnaround demands.
Behind the scenes, our team works hard to supply components using source materials that are certified to ASTM standards. We quality test raw materials and sub-suppliers using Non Destructive Testing (NDT) procedures to ensure components meet original pump requirements and dimensions. These are all steps the non-OEM supplies in the market just don't complete, carrying major risks to safe and reliable operating of heavy duty equipment.
Across our lean business different functions focus on continuous improvement of design, quality and inter-changeability, so Gabbioneta units always continue to perform and in many cases we can increase pump performance over time. Our focus is always about how we can deliver the best performance and customer experience over a long term partnership, beyond transactions.
So if you are operating or maintaining a Gabbioneta pump, and believe it may need spares or services, or even you suspect it may have non-EOM parts installed, please feel free to contact my team as early intervention is key. We look forward to helping. Our highly qualified people are committed to finding safe, efficient, and technical solutions for your business which enhance performance, today, and in the future.
For Aftermarket/Spares inquiries please contact us at:
Phone: 0039 0362 1733.1
Email: spares@weirgabbioneta.com