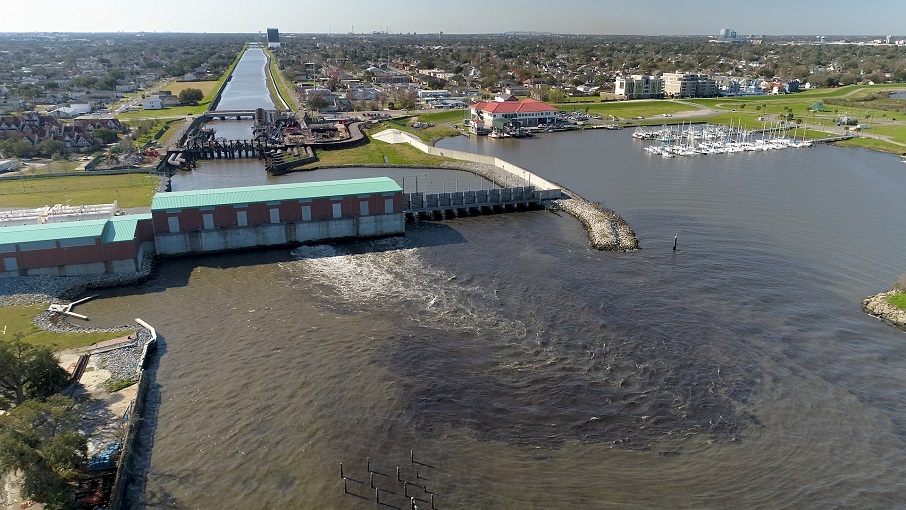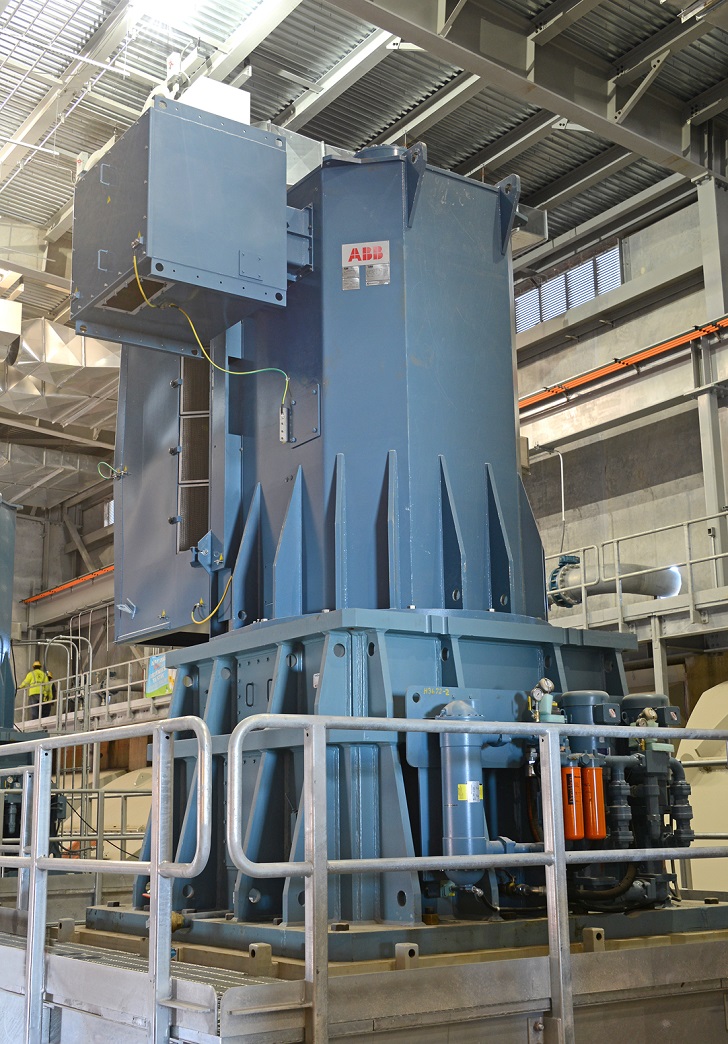 To prevent the devastation caused by hurricane Katrina in New Orleans 14 years ago from happening again, a new flood control project was implemented. As part of this, vertical gear motors from ABB have been chosen to power the enormous pumps installed.
Nothing could have prepared New Orleans and its residents for the full-blown disaster that Hurricane Katrina left in her wake some 14 years ago. When the storm surge struck, it overwhelmed many of the city's unstable levees and drainage canals, flooding more than 80% of the city. In all, Hurricane Katrina killed nearly 2,000 people and affected almost 35,000 km2 of the US.
In the aftermath, government officials were faced with the challenge to not only rebuild the city, but also foster a sense of security among its devastated residents. Authorities had to win their trust by finding a way to guarantee that such a catastrophe would never happen again along the US Gulf Coast.
In 2013, the New Orleans Permanent Canal Closures and Pumps (PCCP) project, worth nearly US$615 million, was approved to revamp the city's three main drainage outfall canals to prevent them from being overwhelmed in future superstorms. The three canals are a critical element of the flood control system, serving as drainage conduits for much of the city.
Sustainable solution Today, the state-of-the-art PCCP comprises permanent gated storm surge barriers and three pump stations situated at the mouth of the 17th Street, Orleans Avenue and London Avenue canals. The PCCP provides a permanent and more sustainable measure for reducing the risk of a 100-year level storm surge entering the outfall canals.
The enormous Patterson-made pumps are turned by vertical gear motors (VGMs) supplied by ABB. These giant pumps can transfer 50 million liters (11 million gallons) per minute, which is enough to empty out an Olympic-size swimming pool in less than four seconds.
The pumps will move rainwater out of the canals, around the gates and into Lake Pontchartrain on an emergency basis during storm surges. They are also equipped with a standalone emergency power supply capacity, so that the pumps can operate independently of any public power utility. In total, ABB has installed 17 VGMs distributed over the three pumping stations.
Ten of these motors boast a mammoth 3,728 kW, 5,000 hp each while the remaining seven are 1,864 kW, 2,500 hp each. They are also fitted with ten ACS5000i and seven ACS1000i medium-voltage variable frequency drives respectively, which enables a cold-start up for the motors should swift action be required.
Optimal for pumping The VGM integrates proven planetary gear technology with a low-pole count motor designed for low-speed vertical pumping applications with high-power requirements. This approach is more efficient than typical pump technologies that utilize high-pole-count motors or right-angle reducers with horizontal motors. Not only is the VGM more cost competitive than other technologies, it's also smaller and lighter, which meant substantial savings associated with the civil work required at the pump stations.
The higher power factor delivered by the VGM design ensures more efficient use of electrical power with less reactive power drawn by the system. Utilizing the reducer to accommodate thrust load is also more cost effective than designing this functionality into the motor. Beyond savings, the VGM also provides maximum pump performance. Using the specific gear reduction ratio required for a specific application enables optimized pump speeds to be attained.
The capability of the VGM to provide the exact output speed makes it possible to lower vibration levels, decrease radial and axial loads, and create optimal discharge pressure. The efficient design also results in improved reliability and reduced maintenance.
Drainage officials in Jefferson Parish, one of the largest suburbs of New Orleans, use a supervisory control and data acquisition (SCADA) system, provided by ABB, to predict the amount of rainfall in specific areas and the capacity at which the parish's pumps are running. This helps the authorities to better understand the possible impact of a storm and forewarn residents about hazards such as falling trees and snapped power lines.
Many advantages Patrick Standley, business development manager, ABB Motors and Generators, said "The 17th Street pump station itself has six 5,000 hp gearmotors, and two 2,500 hp gearmotors. In an emergency we can now move water from the canal system quickly and evacuate it into the lake. ABB is a leader when it comes to manufacturing motors and gearing, and this solution provides so many advantages in terms of capital costs, efficiency and footprint. However, the biggest benefit of all is that it provides real protection to the citizens of New Orleans from floodwaters."
While the VGM is an ideal solution for the pump stations, it can also be used for circulating water in power plants, desalination plants, irrigation systems and wastewater pumping systems.