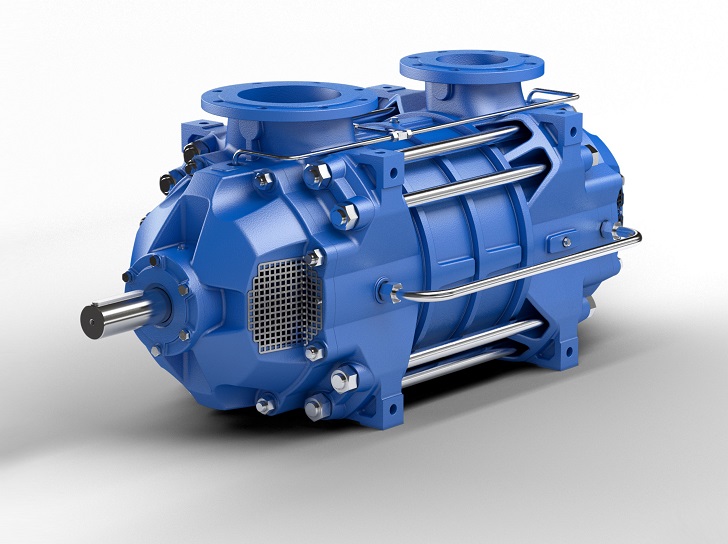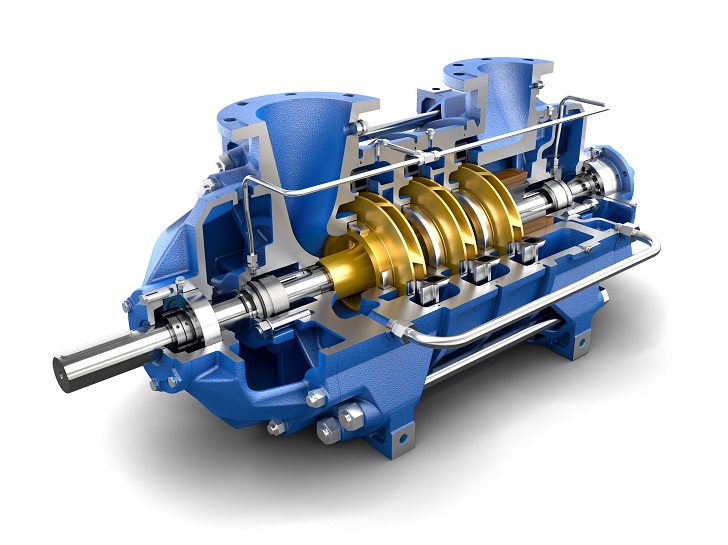 When a North African pumping station required moderniza­tion, ANDRITZ supplied the first high-pressure pumps of their kind to Morocco for the drinking water supply. Enormous savings on energy costs resulted in the investment paying for itself within a short time.
Very little natural groundwater reserves, strong population growth, various socio-economic developments and a rising demand for drinking water as well as increasing periods of drought are all placing a burden on Morocco's water resources.
Characterized by a semi-dry climate, the North African kingdom has been occupied with its water supply since the 1960s. At that time, a separate program was adopted to mobilize surface water by building numerous reservoirs. These resources currently provide 65% of the country's drinking water.
Following Morocco's independence from France in 1956, the water distribution system was nationalized. Various public, but also private companies and institutions in the country's larger cities, so-called 'régies', are responsible for distribution and maintenance.
The national power and water authority ONEE is playing an increasingly important role in ensuring the water supply and hygiene in Morocco. Established in 1995 under the patronage of the UNESCO, ONEE is responsible today for the production of 80% of Moroccan drinking water and sells it to the various 'régies' and other concession holders. In addition, ONEE provides direct water distribution to around 500 small towns.
Water shortage In spite of this controlled system, Morocco is listed in the World Map of Water-Stressed Countries from the World Resources Institute as one of the 45 countries that is confronted with an increasing water shortage. Although the African state is not affected by an extreme situation, i.e. prolonged drought, the current status is already giving cause for alarm.
According to information provided by the UN, the annual water resources available in 1960 amounted to 2,500 m3 per head of the population. In the meantime, they have dropped by 80% to 500 m3 per year and head of the population. In addition to households, it is mainly agriculture and industry that are responsible for the excessive consumption. 
In order to master these challenges successfully and avert an actual drought, the Moroccan government has developed a strategy extending over several years. This national schedule is intended to secure the water supply and its availability. An investment sum of 200 million Moroccan dirhams – approximately €18 million, has been earmarked for this purpose up to 2030.
In the course of this national strategy, ONEE will generate new water sources on the one hand, but also conduct extensive maintenance programs on existing sources on the other hand in order to guarantee more effective production and distribution in the future.
Additionally, various surveys are being conducted, water quality checks also improved, and pumps and generators are being adapted and refurbished. As a result of these measures, any water ­deficits in the 10 densely populated areas would be eliminated sustainably by the end of 2018, in 15 more urban centers by 2019, and in the remaining 17 urban centers after that.
Drinking water supply The focus here lies on the Bab Louta dam and reservoir and the attached pumping plant in the Fez region. Located in the Sebou River basin, the plant has supplied the city of Taza for more than 10 years and also provides parts of Fez, the oldest city in Morocco and UNESCO World Cultural Heritage site, with 100,000 m3 of drinking water every day. The Sebou river rises in the Atlas Mountains and, in terms of volume, is the largest river in North Africa, with a length of 496 km and water flow of 137 m3 per second.
Thanks to its existing good customer relationship, satisfactory pump deliveries to this station in the past, and the outstanding efficiency, ANDRITZ was awarded the contract once again for further modernization of the equipment. This order comprises delivery of a total of three high-pressure pumps from the HP 43 series to the EPC and installer Novelli Pumps. 
These are the very first high-pressure pumps of this kind in North Africa. Due to their unique, high efficiency of 85%, they also have a strictly ecological design. This means enormous savings on energy costs, resulting in the investment paying for itself within a short time. Each pump conveys 113 liters of water per second over a height of 117 m into the drinking water pipes. To achieve this, each model is fitted with a 400 kW motor.
"I have never seen pumps that operate so smoothly and quietly. What impresses me even more is, of course, their efficiency of 85%. This helps us save a lot of money on energy consumption. In any case, we needed these high-grade pumps! That's why we had to obtain a special permit from the Ministry of Water in order to avoid a monopoly situation," explains Youssef Bahri, project manager at ONEE.
100 years of experience Behind the pumps from the HP43 series lie more than 100 years of product experience, a technology network operating worldwide, the latest simulation and test stand technology, and several years of development work. The modular machine can be extended in stages as required. It is offered in both a horizontal and a vertical design. The arrangement of the suction and discharge branches can be varied depending on the intended purpose. The high-pressure pumps are available in ductile cast iron as well as in high-alloy stainless steel. 
Depending on the design selected, the pump shaft runs in grease-lubricated anti-friction bearings or plain bearings lubricated by the pumping media. Several options are offered for the shaft seal. In the standard design, the pump is designed with a non-relieved or with a relieved mechanical shaft seal depending on the delivery pressure.
A cartridge seal or stuffing box packing are available as an option. In order to guarantee long pump running times, such wear parts as protection sleeves, impeller rings and casing rings made of top-grade materials are used.
The pumps were delivered and installed by March 2019. As a result, a sustainable and energy-efficient drinking water supply for the Fez region can be guaranteed as from the summer months to cover the coming decades.