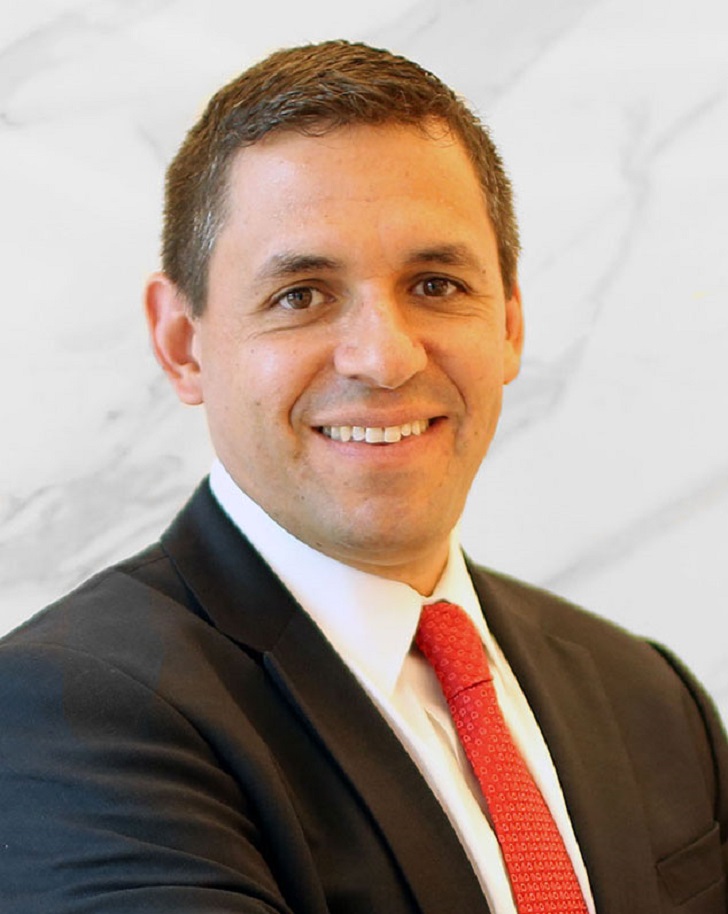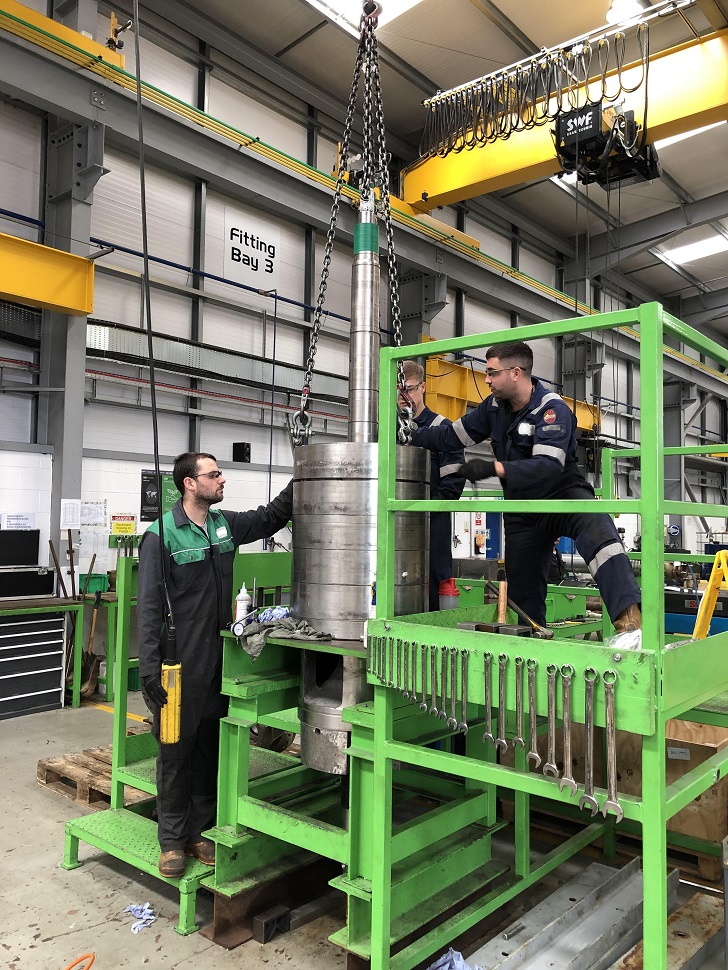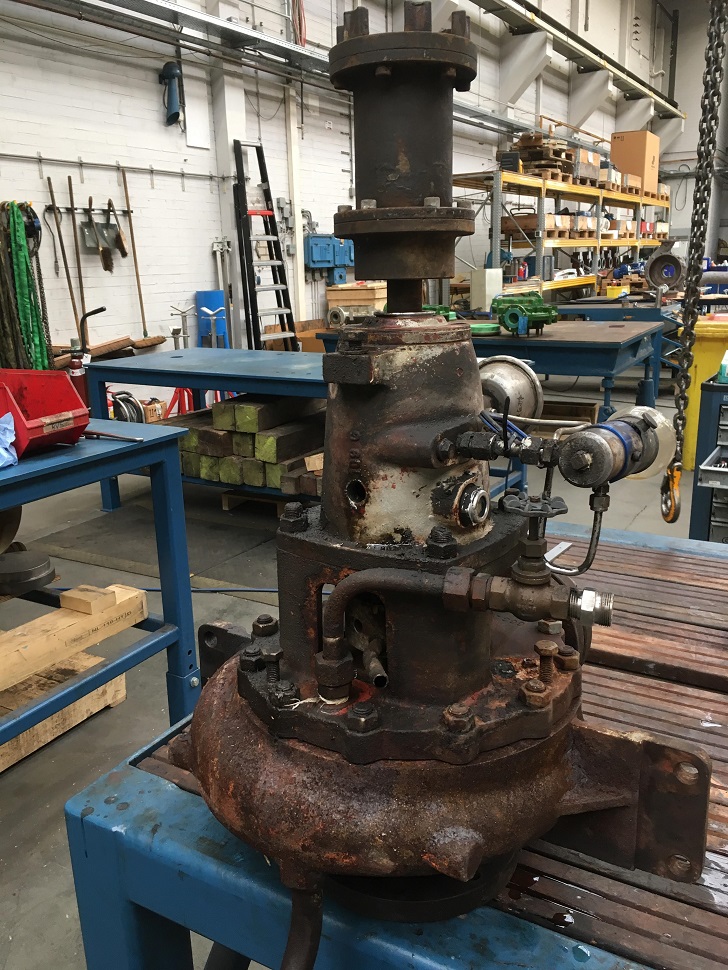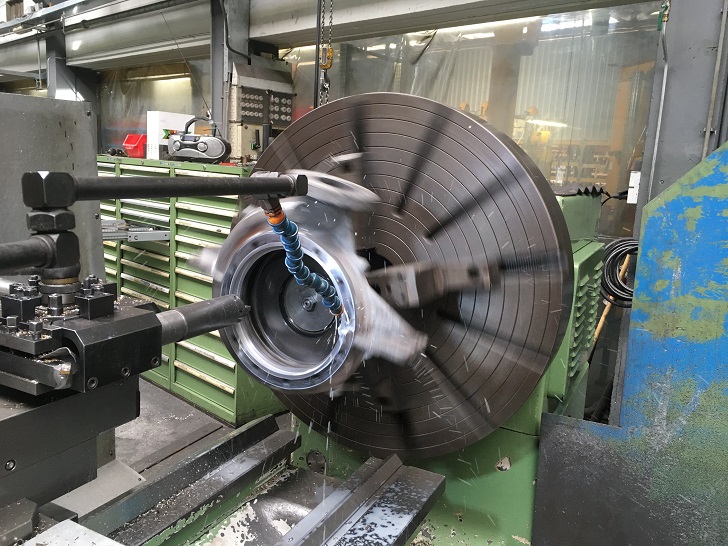 What is it like to launch a company during a global pandemic and are there lessons to be learned for the pump sector? José Larios, CEO of Celeros Flow Technology talks about the new business which launched as Covid-19 struck.
Q: Celeros Flow Technology is a new venture. Can you tell us a bit about the company?
A: Celeros Flow Technology launched on 6 April 2020, just as the Covid-19 pandemic took hold. It is a global company that includes the well-known pump manufacturing brands of Clyde-Union Pumps and Plenty Pumps, alongside specialist valve, filtration and closure brands. Our core markets are energy, oil & gas, power (nuclear, conventional and renewables) and defence.
We also play in some synergistic markets around water treatment and chemical processing. The company was formed following a spin-off and is backed financially by Apollo Global Management. Our aim is to serve as a full-lifecycle optimization partner and as an experienced advisor on all matters concerning critical flow systems.
Q: What differentiates Celeros FT from its competitors?
A: Aftermarket is a key differentiator and is central to our business. Pumps have a long service life; and those manufactured by ClydeUnion and Plenty are highly engineered and usually mission-critical. We provide a full lifecycle service from design and manufacture, throughout the operational lifecycle to decommissioning, in order to help customers optimize their operations, maintain reliability and drive down costs. Our aftermarket care also extends beyond our own brand pumps to those of other manufacturers.
Q: Can you give us an example of how Celeros FT can add value for pump customers?
A: We've just completed a project at an oil refinery in Europe, which needed to reduce emissions and improve the environmental performance of a third party OH2 pump. Modifications were required to achieve the upgrade, because the back pull-out (BPO) was an old API 8th edition pump in which a new design API 682 seal would not fit. So, the pump needed to be made larger in order to accommodate the seal up- grade. There was a maintenance window of just two weeks available in which to achieve the upgrade.
Our Aftermarket Technical Services team designed a custom solution to meet specification. It was based on one of seven power frames that our ClydeUnion Pumps brand keeps in stock, which are sized to fit most bearing housing requirements. We designed the upgrade so that it would fit within the existing envelope and without any need to modify existing pipework or motor position. We undertook all engineering work and manufacturing operations, including the machining of a new backplate and shaft in preparation for the maintenance opportunity. At the customer's request, we also ran performance, vibration and bearing temperature checks at our inhouse testbed.
The solution, a back pull-out assembly complete with a dual pressurized cartridge seal supported by a Plan 76 seal system operating on Dowtherm at 180° C, was delivered and fitted following expected site adjustments to the assembly within the two-week maintenance window. The customer now has an upgraded pump that meets current environmental and safety requirements. The mechanical upgrade supplied by Celeros FT has extended the mean time between failure (MTBF) and significantly reduced the risk of emissions: both of which have improved uptime at the refinery.
Q: What lessons have you learned from launching during a global pandemic that could be helpful to others?
A: Launching a company is not just about going through the motions. We had a roll-out plan but we had to adapt it to the rapidly changing circumstances. We therefore assessed and adjusted our approach regularly to keep our customers and employees engaged and informed. It put responsiveness, agility and partnership at the heart of our business.
Timely, transparent communication is key. Because we were already sensitive to the changes that our customers and employees were likely to experience following the divestment, keeping them informed about the additional changes due to Covid-19 didn't catch us off guard. In fact, some aspects of the global pandemic have actually helped us to communicate better. For example, people were more accessible because of the travel restrictions and so were available to view video introductions.
We turn the negative into a positive. An unexpected benefit for Celeros FT is that furloughing and enforced downtime has given people time to reassess options and life direction. We've used the opportunity to attract and invest in the talent we will need to grow, so we are fully prepared for the 'new normal' as business picks up again.
What will be the effects of Covid- 19 on Celeros FT and the markets it serves?
A: There is no doubt that the economic impacts resulting from the global pandemic are still not fully understood: but there were underlying trends in some of our key markets already that require business agility to address.
For example, Covid-19 isn't 100% responsible for the oil price drop as there were already significant issues around demand versus the amount of oil being produced. There are historical market cycles we could look at to predict what's likely to happen, but when you overlay Covid-19, it makes things significantly more complex.
Certainly, lockdown has challenged and affected production across all industries and the ramifications will go on for some time. It seems likely that business focused around capital investment may be paused or reduced, but that there will be a greater demand for servicing and maintenance. Critical equipment will always need maintaining and adapting even if customers are not replacing or ordering new equipment.
Because Celeros FT operates in mission critical markets, we are cautiously optimistic about our ability to survive and thrive post-Covid. People will always need water and power, so the challenge for us will be focusing on whichever markets come back first and making sure that we are in the vanguard of recovery, providing competitive solutions for our customers.