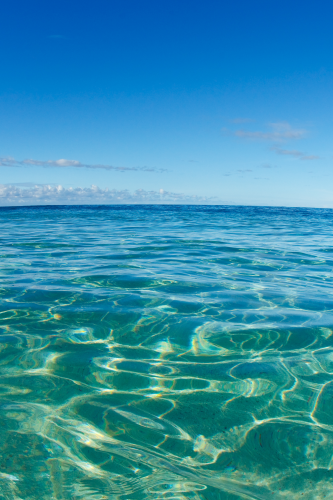 Mention the Bahamas and most people, perhaps, think of sandy beaches and turquoise coves, West Indian hospitality and laid-back holidays. James Graham, president of Reverse Osmosis of South Florida, on the other hand, thinks about fresh water – and business.
"Once you move away from the main islands, Nassau and Grand Bahama, infrastructure is much less developed. On the Family Islands, especially the smaller ones, if you want fresh water, you generally have to make it yourself," says James Graham. "People do use cisterns to gather rain water in the rainy season, but this isn't enough for modern homes. Electricity on the Bahamas is not cheap, so this rules out distillation. Reverse osmosis (RO) is by far the best solution for homes and hotels in this area."
Elbow Cay is one of the 700 islands that make up The Bahamas, and is located in the Abacos Islands in the northeastern Out Islands, also known as Family Islands. A charming destination for vacationers and boaters, Elbow Cay and the Abacos are a paradise for island hoppers looking to get off the beaten track. Island residents are a self-reliant group, and getting a repairman to make a house call can be a complicated affair – and expensive.
Low maintenance
Reverse Osmosis of South Florida has sold a number of Danfoss pumps for use in new RO installations on Elbow Cay – and is using more and more of them to retrofit existing installations throughout the Bahamas and the Caribbean. Explains James Graham: "I've got one customer on Elbow Cay who uses Danfoss pumps wherever he can. This is because he doesn't like changing the oil, he doesn't like oil leaks and he doesn't like water leaks."
Another Elbow Cay customer, who needed fresh water for his home, just upgraded his Danfoss APP 1.8 pump to a newer model, with bypass. Says Graham: "We installed his old APP 1.8 back in 2002. It powered a 6607 litre/day (1500 gallon/day) system for his home and ran for 23,000 hours without ever having been opened up or looked at, and it was still running fine when he decided to upgrade."
"While we expected good reliability because of the warranty, and the customer does a good job with filtration of source water, I have to admit this went way beyond our expectations. We brought it back to our workshop for inspection after replacing it. After we opened it up, we could find only very low wear," he says.
Low energy use
For bigger RO units, electricity costs play a more important role. Even minor improvements in pump efficiency quickly add up to lower energy bills as well as a reduced carbon footprint. Reverse Osmosis of South Florida uses more and more of these pumps in retrofits, and energy efficiency is an important part of the sales process.
The company says that it often replaces other manufacturers' pumps after 1500-2000 hours of use. For large systems, customers are drawn to Danfoss pumps' long lives and low maintenance, but the clincher, says Graham, is lower energy costs. In West St. Barts and the French West Indies, the company has converted three 44,049 litre/day and one 132,147 litre/ day (10,000 and 30,000 gallon/day) systems, replacing pumps from other manufacturers.
Says Graham: "Retrofitting these is a no-brainer from a cost point of view. You're looking at electricity costs of US$ 0.36-0.39 kW on the Bahamas and in the Caribbean. On the 30,000-gallon plant we were using a 44 kW (60 HP) motor to run a pump. With two pumps, we're only using 37 kW (50 HP). If you can save 7.5 kW (10 HP) an hour, you're saving something like 7.5 kW/hour. That adds up to saving around three dollars an hour, US$70 a day, and roughly $25,000 a year – that's €17,500 each year. Most systems use the Lovejoy coupling, so it's quite simple to fit a Danfoss pump onto them."
Reverse Osmosis of South Florida, established in 1983, provides fresh water solutions to a wide variety of customers in the US, South and Central America and the Caribbean islands. According to James Graham, president, the firm is active across a number of segments, including yachting, residential, hospitality and manufacturing.
The 23,000 hour pump
Gary Ford, Danfoss sales manager in Florida, sees a lot of pumps, but he was especially interested in looking at the one that had served for 23,000 hours at a home in the Bahamas – without any maintenance.
"We couldn't wait to get inside and have a look at how the pump stood up to so many hours of use without repairs or maintenance," says Gary Ford. "We were pleased to discover that the APP 1.8 showed only minimal signs of wear. The pistons were in good shape, and overall corrosion is quite low. This pump is guaranteed to run 8,000 hours, so running for 23,000 really gives an outstanding return on investment."
The high-pressure APP pumps for small and medium-sized RO applications are light, compact, fixed-displacement constant flow machines, with the pumped fluid itself lubricating moving parts.
Already installed in more than 15,000 seawater RO systems worldwide, APP pumps build on years of experience in developing pumps for critical applications. These units range from 0.15 to 31 m3/h delivery (0.7 to 136 gpm) and are used in systems producing up to 7,500 m3/day (1, 702 655 gallons/day).