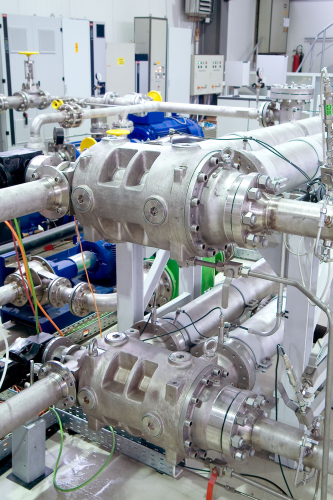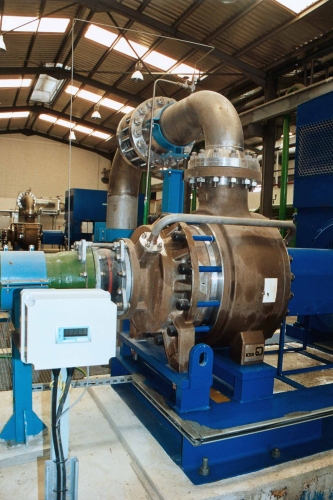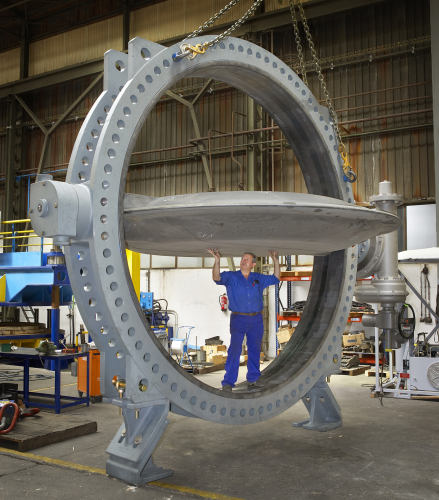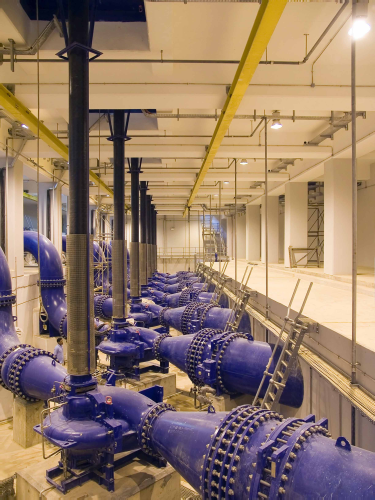 World Pumps(WP): Energy recovery is a hot topic within Sea Water Reverse Osmosis (SWRO) desalination and KSB has been active on this front with the development of a non-rotating pressure exchanger. What stage is your development programme now at?
Dr Klaus Wagner (KSB): "The development programme for our pressure exchanger, the SalTec DT (Figure 1), has now been completed and prototypes which have been out in the field for some two years are operating effectively and trouble-free. We are now recording sales and in the first part of 2008 we shall see units commissioned in Malta and in Murcia (Spain). In addition, we have recently sold two units to Oman, so the prospects are very encouraging."
WP: Why have these customers elected to go for a new technology as opposed to an established product such as rotary isobaric device?
KSB: "We are realistic enough accept that companies will be drawn to an established product like the rotary isobaric device as it is a proven technology and they feel secure with it. That said, there is always room for an effective alternative. The SalTec DT, which has a flow rate of 250m3/h, equivalent to a plant capacity of 1MGD, has demonstrated its true capabilities and has impressed potential customers."
WP: What is the level and appreciation of pump technology within companies designing and running SWRO plants?
KSB: "In certain aspects, such as the influence of mixing on pressure exchanger operating costs, we are in a position where we can be of assistance. The desalinationis a market where we should have the chance to provide excellent technology and explain how this can have a positive influence on lifecycle costs. We have been highlighting lifecycle costs for several years, but the market remains slow to respond particularly when purchasing managers are more interested in keeping costs down in the short term, say the first three years. This attitude takes the dynamic out of the market. We advocate spending a bit more on a better engineered product which can save money after four or five years' operation.
The background to our technology lies in large pumps for very big power stations, i.e. boiler feed pumps, cooling water pumps, high pressure booster pumps, water transfer pumps, where we have to guarantee long term reliability and operation. In the case of boiler feed pumps we have examples where we have had to deliver availability of 98.5% and five years of continuous operation. This is the way that the desalinationplant designers and operators should be looking at their pump requirements.
When we developed the pressure exchanger, we first considered reliability before looking at ways of improving efficiency. As a result we have a very reliable product that contains only one spare component, this being the mechanical seal and that only takes a couple of hours to change when necessary. Over a full year's continuous operation, unless some seal wear is detected, there is no requirement to conduct maintenance or change parts."
WP: So, with your high pressure ring section pump, the HGM RO, and the SalTec DT pressure exchanger, KSB is in a prime position to offer SWRO customers an integrated system.
KSB: "The HGM RO high pressure pump and pressure exchanger together does create a highly attractive proposition, which we can call a system and which can also be supplied with a control unit. The HGM RO ring section pump has an efficiency factor of 87.5% and we are very strong in this area of pump technology (Figure 2). It complements the pressure exchanger technology. While our HGM RO has a large installed base and it is a highly successful product. However, we accept that we still have to make our mark in pressure exchangers because ours is a new technology. The advantage is that we have a different way of creating sales opportunities within the SWRO market. KSB is in the business of providing integrated engineered solutions that offer efficiency over the long term and it is this that sets us apart from those companies who want a quick route into the market by offering low cost products with a shorter operating life at the investment phase. Our approach takes much longer but we are convinced the market will go for the long term, lower lifecycle costs solution because water costs are inked with energy costs and this is the future. We are being patient and can afford to be so.
We now have the technology ranges that the desalination market needs: we have the intake pumps, the pressure transducers, the ring section pumps and the booster pumps, plus dedicated water industry butterfly valves. Already we are convincing users to move from split casing pumps to ring section pumps when upgrading existing facilities."
WP: You really are challenging the split case pump business.
KSB: "Certainly. We come from an energy pump market background and we have developed a pump range specifically for the desalination industry's needs using the valuable experience gained in the energy industry. Our approach was not just to take an existing pump design and adapt for the market; the HGM RO pump is purpose-designed for SWRO applications."
WP: During the Congress opening ceremony, a call was made for more environmentally acceptable technologies and products. What investment is KSB making in this area?
KSB: "One of the advantages that our pumps offer is that they use water lubricated bearings, so there is no lubricating oil used inside our products to cause any oil or grease pollution. This sets us apart from all other products and reinforces our environmental credentials."
We have a department dedicated to the development of materials for water lubricated bearing applications for and this incorporates rigs to test these bearings. I guess that we are one of a few companies with test rigs for water lubricated bearings. These types of bearings are employed in our boiler feed pumps, in high pressure SWRO pumps and in tubular casing pumps. This last pump category is widely used for cooling towers as well as seawater intake for large multi-stage flash and SWRO plants where the pumps provide flow rates up to 20m3/sec. We have considerable international experience on pumping seawater and all the design features required for these applications. Thus, the water department profits from the design experience of its energy department."
WP: At this exhibition you are also showing your capabilities in butterfly valve technology. How is this technology contributing to your presence in the international water supply industry?
KSB: We first entered the valve market in 1992 with the acquisition of Amri in France and this venture has become a significant component of our water industry portfolio (Figure 3). The Halar® coated valves have proved to be highly robust and dependable in the desalination industry, particularly where corrosion and higher temperatures are an issue.
We have been working with Halar® for more than two decades and we can point to many desalinationplants around the world where our products are being applied successfully. Many exotic materials offering the same levels of chemical resistance have increased dramatically in price in recent years, making Halar® a very competitively priced alternative. It is essential, however, that the coating is well processed and applied correctly. We have our own in-house coating plant, so we are fully in control of the process. In larger desalinationplants where corrosivity is an issue, Halar® coatings can be up to 10% cheaper than materials such as Duplex or Super Duplex SS.
This year we have received two significant orders for these valves, the first being for the Gold Coast Development Area in Australia. This is our first big project for our butterfly valves in Australia and we are supplying more than 800 valves, 500 of which include Halar® coated discs. Here the original specification was not for Halar®, but we were able to demonstrate the superior qualities of this coating.
The second contract is for MARAFIQ IWPP in Saudi Arabia, which with a capacity of 800,000m3/d is the second largest multiple effect distillation (MED) plant in the world. For this plant we are supplying more than 1000 valves in sizes up to 2m in diameter. In the MED process, many valves are working on vacuum so particular attention has to be given to the liners as it is possible for the lining to separate and get into the pipeline.
These are significant orders because they indicate an increase in the size of both these plants. Historically, MSF in the Middle East was a prime market for our valves, whilst SWRO was a smaller market and restricted to European countries. We are now seeing far more global interest in our products for SWRO and this is surpassing both MSF and MED.
WP: Would it be correct to say that KSB has a synergistic approach when it comes to marketing and supplying its technologies to the desalinationindustry and the wider water supply sector?
KSB: Our Water Segment business brings together the many pump and valve technologies that may be considered for applications within the water supply transport sectors (Figure 4). This IDA Congress is a perfect example of how KSB can reach out as a single source of experience to a fast-expanding global industry with products and technologies developed in different plants and in several countries.
An enquiry for pumping equipment also provides us with the opportunity to highlight the capabilities of our valves and vice versa. It means that we are able to exchange experiences internally in order to achieve the best possible solutions and provide customers with a single source of expertise and supply. This is very much welcomed by our customers and is seen as an indication of our strength and commitment to the water industry.