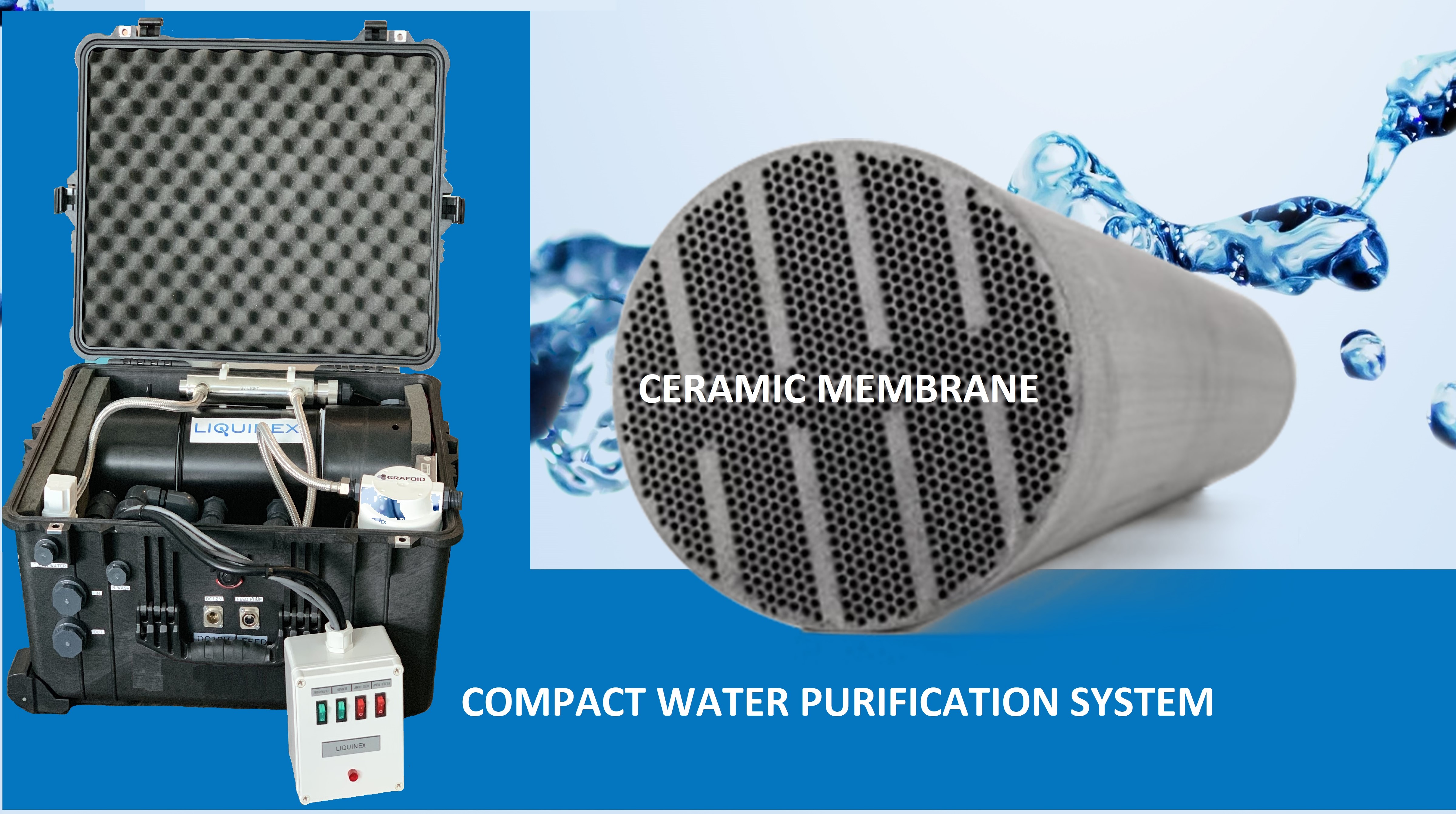 Singaporean water treatment and recycling company Liquinex, has developed a compact, solar-operated water purification system, which uses ceramic ultrafiltration, UVC and graphene technology.
The compact water purification system is the size of a suitcase and weighs under 30 kg, so is easily transported and able to access remote areas. It can operate on a 12V DC battery or with solar, wind or pedal power.
The company's water treatment uses a ceramic filter instead of polymeric membranes, as it can withstand high temperatures and acidic content and last longer.  Swedish company Lightlab supplies technology which uses mercury-free UVC tubes to remove bacteria and viruses to purify and disinfect the water.
Now, Liquinex has added a filtration cartridge from Grafoid, a Canadian graphene research and development company, which removes heavy metals such as arsenic and lead, often found in groundwater. Graphene technology has high levels of adsorption and recyclability capabilities for a wide variety of contaminants.
Liquinex's latest compact water purification suitcase has been used for rural and humanitarian relief in areas hit by floods and earthquakes.