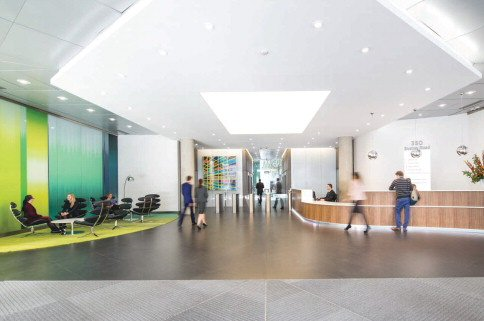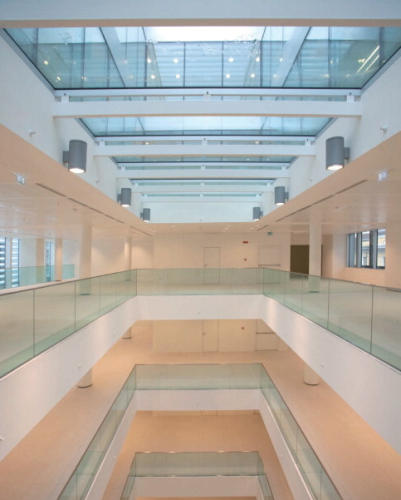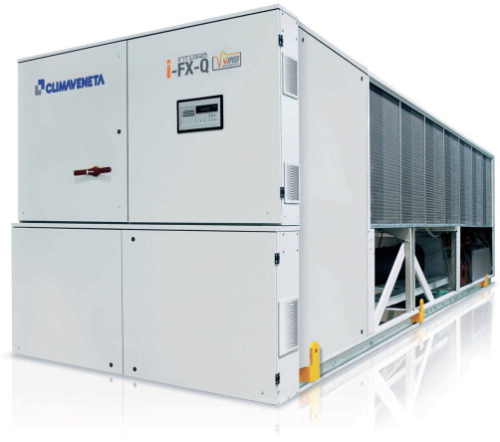 According to the UK and European legislation, rising energy prices are forcing the building service industry to look at different approaches and solutions in order to reduce energy demand, and to supply the remaining demand with renewable energies.
The '20-20-20' targets set three key objectives for 2020:
A 20% reduction in EU greenhouse gas emissions from 1990 levels.
Raising the share of EU energy consumption produced from renewable resources to 20%.
 20% improvement in the EU's energy efficiency. 
The managing director of Re Think Energy Europe, Giuseppe Medeghini, shares his thoughts on where the UK could do better in integrating heat pump technology.
Italy was one of the first nations to promote low carbon buildings. The Italian legislation imposes 35% of the global buildings' energy demand for heating, cooling and domestic hot water has to come from renewable sources. This percentage will rise to 50% in two years' time, if no alternative solutions have been found.
Heat pump technology is definitely the core of this low carbon revolution. During the last decade, multiple sources and technologies have been successfully applied and tested. Large new multifunctional districts, accounting for thousands of square metres, have been based on a district ground water network serving heat pump substations able to supply each building demand.
Ground source heat pumps can deliver very high performances, with up to five times more efficiency than a traditional gas boiler. Using open loop ground source heat pumps allows scaling the solution up to multiple megawatts, overcoming the space and cost limitation of the close loop heat pumps.
Heat recovery
In order to further enhance the efficiency, four pipes heating recovery heat pumps can be used. Each heat pump is able to supply contemporary heating and cooling. When the generator is working in this mode, it can perform up to seven times better than the traditional systems.
Each building has its own unique characteristics and load profiles. The HVAC system has to be tailored every time to optimise costs and efficiency. Studio RE now proposes mixed type unit design. The expected building's load is recreated in a dynamic model, combined with real data coming from existing buildings; then heat recovery heat pumps, high efficiently Turbocor chillers and traditional heat pumps are combined to follow the load curve in the most efficient way throughout the whole year. Multiple sources can be used as well.
Geothermal and aerothermal heat pumps can be combined with intelligent plant room optimisation software in order to further enhance performances. There are many parts of the year where an air source heat pump can be more efficient than a geothermal system, sometimes even during the same day. Having a hybrid system lowers carbon emission, while, at the same time, reducing installation costs.
The geothermal energy can be used to deliver free-cooling, too. The use of radiant floor or ceiling heating and cooling systems allows the water coming from a geothermal well (close or open loop) to deliver free cooling to residential building with an exceptional comfort.
These technologies have been applied to air handling units of commercial buildings as well, to reduce up to 80% of the energy required for the air treatment.
Innovative technologies are an important part of the solution, but they would have been pointless without a global approach. The building service engineer has to deliver consultancy from the very early design stages to the on-going support of the energy managers, with live monitoring and statistics. The demand is moving from consultancy services to solution providers.
London has great potential, having the same geothermal situation found in Milan but a milder climate that boost the air source heat pumps efficiencies. This potential can be applied not just to a new building but to a retrofit as well. In 350 Euston Road, a ten-year-old building in central London, a traditional chiller and boilers will be replaced with high efficient air source heat pump and chiller.
This is expected to deliver a 35% emission and energy savings, therefore lowering the running costs, too. The emission savings are expected to rise up to 80–90% (compared to the 2013 baseline) in the next ten years, due to the decarbonisation of the grid.
Climaveneta is a multinational company which manufacturer in heat pump technology. Margherita Novello, product manager coordinator of Climaveneta SpA, explains the technical capabilities of an air source heat pump.
Modern flexible workspaces demand modern flexible HVAC systems that don't waste energy. Self-adaptive simultaneous heating and cooling in four-pipe hydronic systems, capable of reducing energy consumption by 38%, is a giant leap in the right direction.
Through the course of a day, there are many buildings that will require heating in some areas and cooling in others, at the same time. This is generally due to changes in solar orientation through the day, resulting in changing patterns of solar heat gains, as well as variation in occupancy.
Focus on energy costs
The latter parameter has also been influenced in recent years by changes in workspace management. Some areas may have changed from housing fixed workstations to a more flexible space, such as hot desking or 'touch down' areas; whereas, there may be other areas in the building where staff densities have been increased to optimise space usage resulting in higher internal heat gains.
A traditional system designed using separate heating and cooling plant is potentially wasteful of energy. Clearly, with so much focus on energy costs and carbon emissions, such waste is unacceptable.
Integra multiuse units by Climaveneta overcame this problem by introducing reversible chillers. Integra units have been specifically designed for four-pipe systems which produce cold and hot water at the same time and are available for both air or water condensed.
The construction approach that characterises the multiuse units has been designed to maximise their useful effect. During the months of the year, when the building requires colder air (summer, spring and autumn), the heating generated on the condenser is free. When the building requires warm air (during winter), the cooling generated on the condenser is free. The maximum efficiency of the system is reached with simultaneous loads, when the energy produced is used to meet the heating and cooling demands of the whole system.
The use of a unit that independently produces heating and cooling allows the combination of several heating and cooling resources, for example, the traditional system chiller plus boiler, to be surpassed. This significantly simplifies the system: technical areas are reduced, hydronic circuits are simplified, maintenance is reduced by half and control is rationalised.
In fact, it is no longer necessary to perform the connection to the gas network, install and commission auxiliary boilers, or manage areas to be used for conventional heating units. This means substantial savings in terms of time and cost for the customer.
It also means Integra units can contribute to improved energy performance and can reduce the carbon footprint of buildings. Multiuse units represent a viable technology for energy reduction and environmental impact improvement, both in new developments and in refurbishments.
In the first case, simplification of the system allowed by this technology not only provides the considerable savings, recent studies demonstrate primary energy consumption reduced by 38% and CO2 emissions by 34.6%, but results in reduced installation costs compared to a chiller and boiler system.
In refurbishments, there may be additional, although limited, costs due to adapting existing piping works to the new system. In general, they account for no more than 5% of the total investment. Given the achievable savings, the payback is less than two years.
Steve Allen is an energy consultant and managing director of Cavendish Engineers. His clients include government departments, as well as the largest landlord in Europe. He shares his concerns about the lack of enthusiasm to go green, over design and how he sees the future for the UK market.
The estimate of the nation's remaining gas reserves, based on proved and probable reserves, stands at 461 billion cubic metres (bcm), which is a reduction of 32 bcm compared to last year. While we may look to fracking and purchasing from Russia in the short term, the long term supply of gas is likely to run out for future generations.
So why are we still using gas? Gas is still a preferred option for most organisations in the UK, because of its carbon dioxide (CO2) ratio and its price. But as the price of gas has increased greatly over just three years, and with the greening of the grid, building managers and FMs will soon be persuaded to look at ways to run their buildings on electricity rather than gas.
Highlight benefits
In London, 90% of commercial buildings are more than 15 years old. Plant and equipment installed typically includes four gas boilers and packaged chillers on the roof. Again, typically, these are oversized for the building, include boilers that have dry cycling, step control and are inappropriately set up. The adjacent ageing packaged chiller, with an energy efficiency ratio (EER) of about 2.4, is again oversized and probably all this is fed from a transformer giving 415V.
Remove all this and place one four-pipe air source heat pump in the space vacated by the chiller, sized correctly, energy saving of over 40% will come right out of the box. It means less kit, it's automatic, with a lower operating expense and you have an empty boiler house.
I feel that most get the process wrong. By following a strategic process, it will highlight benefits to tenants and building owners. If you evaluate the primary and secondary circuits, and compare this with the first principles, this will highlight any over capacity. Can the flow and return temperatures be lowered or can they operate with 50 °C flow?
Consideration should be given to the the hydraulics, the control strategies, age of exisiting plant compared with new, what can be upgraded or reused, and maintenance strategies going forward.
In Summary, all 3 companies showed that energy reduction is a topic that is only getting more topical as energy prices rise and we edge towards the 2020 target. It is, therefore, the large property owners who will lead the way in shaping sustainable policies now and in years to come.