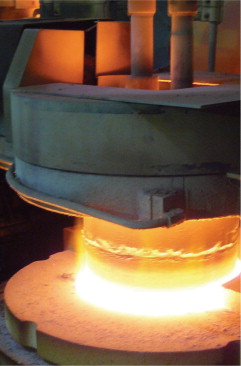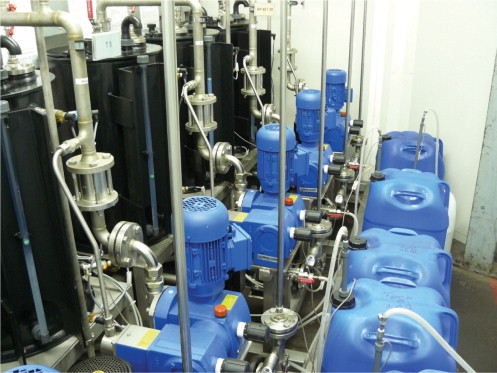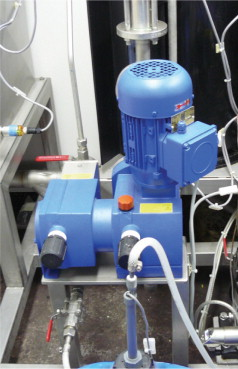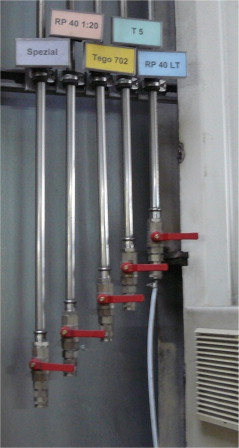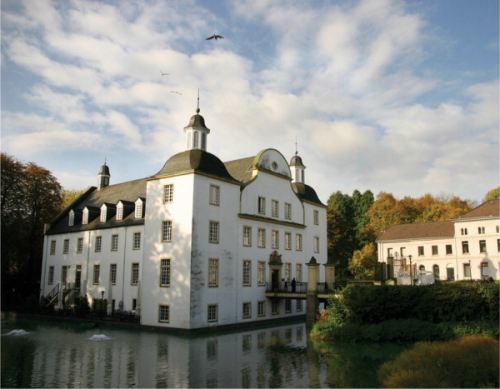 The change from the previous decentralized system to the new centralized design at Gerresheimer Essen Gmbh's container coating plant, using a metering-mixing arrangement powered by Bran+Luebbe's ProCam metering pumps, has many advantages. The new system is more reliable and makes it easier to achieve constant coating agent concentrations. Raw materials consumption and manpower have both been reduced. But first, it is necessary to explain the process.
Gerresheimer Essen is a recognized leader in manufacturing glass and plastics packaging specifically for the pharmaceutical marketplace. This packaging is in direct contact with the contained drugs, so has to be of top quality – a crucial element in sectors such as pharmaceuticals, life sciences, cosmetics and the more demanding segments of the food industry.
Since 2007, the plant concerned has produced over a billion glass containers, ranging from pharmaceutical dropper-, syrup-, injection- and infusion-bottles, to other small bottles for perfumes, as well as glasses for spice containers. Most of these various glass containers are coated to meet required quality demands. To improve product quality still further, as well as providing production benefits, the company has introduced the new centralized system for cold-end coating glass.
Coating quality is critical
The base glass (Type III) produced in the Essen plant is modified into Type II glass, characterized by better hydrolysis resistance. The modification is achieved using a special internal coating, which reduces caustic leaching – one of the pharmaceutical industry's main requirements is that such leaching must be kept to a minimum.
Where external coatings are used, these have a different task – to increase stability and strength to reduce the risk of product breakage. External coatings also smooth the flow of the containers during production, in turn increasing the speed of production and avoiding container (bottle) surface scratches.
Coating methods
In this production process, there are two glass coating possibilities. These are either 'hot-end coating', or 'cold-end coating'. Hot-end coating takes place at the beginning of the production process. Here the hot glass melt, initially at a temperature of up to 1500°C, is subsequently cut and formed at around 700°C to make each specific container. For this coating process, a stabilizing alkyl-tin compound (TC 100) is used. This is applied to the surface in the vapour phase and closes micro-cracks in the product's inner surface.
Cold-end coating, on the other hand, is performed by applying an aqueous solution of polyethylene wax (e.g. RP40) or aqueous poly-oxy-ethylene glycol (e.g. T5). This results in a highly scratch-resistant surface. Other special coatings are used to increase the transportation speed during production.
Cold-end coating
The maintenance and production changeover team at the plant is also responsible for cold-end coating. Until recently, each of the nine production lines had an individual cold-end coating system. However, the centralized cold-end coating system was introduced about a year ago. The main reason for introducing the centralized system was that, with every change of coating agent 60l, the containers had to be replaced. This is now avoided. Another reason was that previously, the 20 m long supply line had to be emptied and cleaned. These operations resulted in material losses and were time consuming, which all cost money. Also, the original valves and pumps tended to clog and needed regular cleaning, which – again – was time consuming. Furthermore, frequent control of coating agent concentration was necessary in order to achieve constant coating quality. Typically, this took half an hour to carry out.
The centralized system, however, follows a different concept. All equipment is located in a joint metering-mixing area where (for each coating agent), there is an individual two-headed metering pump for delivering de-ionized water and the coating agent concerned. The mixture is fed into an 80 l supply tank, securing a constant and homogeneous mixture from the outset.
Each coating agent is handled by an individual metering-mixing system involving high-pressure centrifugal pumps. These feed the coating mix into a circular stainless steel manifold that supplies the nine production lines, including coating solutions, metering-mixing systems and circular manifolds. There is also another complete system, including a circular line, as a spare to avoid expensive downtime in the event of any failure.
The most important advantage of this new system is that the mixture consistency is better, it can also be better documented, and there is a significant reduction in waste, so saving expensive raw materials. Indeed, Gerresheimer expects a return on investment in around a year.
The metering pump
The heart of the metering-mixing system is one of Bran+Luebbe GmbH's ProCam metering pumps. This company specializes in standard metering pumps, metering systems and process pumps.
The ProCam range can be adapted to form a multi-headed horizontal pump arrangement, and the pump is available with mechanically operated double PTFE diaphragm pump heads (to 3000 l/h flow rate and pressures to 20 bar). Note that, while diaphragm condition monitoring is possible, it is not required for this application. Also available are plunger pump heads (0.16 to 60.5 l/h flow rates with pressures to 80 bar). These provide, the company says, a 'very reasonable investment with high reliability and high metering accuracy'. This line of compact pumps is claimed to be robust and reliable, even under difficult operating conditions.
The building-block arrangement possible with these pumps allows customization as required. Pumps with up to six heads are available, all driven by a single common motor. As stated earlier, the system employed at Gerresheim Essen's site uses two pump heads: the mechanically operated double PTFE diaphragm type, which meters up to 350 l/h of de-ionized water, as well as a plunger pump head that meters up to 6.4 l/h of coating agent. Each head has manual stroke length adjustment, so that the mixture ratio of the two components can be individually set to meet the required formulation.
Conclusion
The change from decentralized to centralized preparation of coating agents has many advantages. The new system is clearly more robust and reliable, and it also substantially reduces the work required to secure a constant concentration of coating agent mixtures. The installed pumps are accurate and reliable, and there has been a reduction in spray nozzle clogging. Not only that, both raw materials used and manpower have also been reduced. The decision, therefore, to switch from decentralised to centralized coating agent preparation has clearly been the right one.
Gerresheimer Essen Gmbh is owned by international company Gerresheimer AG. It is one of the few recognized manufacturers specializing in both glass and plastics as base materials.
Contact Matthias Kunert, Field Sales Engineer, SPX Process Equipment, Bran+Luebbe GmbH Operation, Norderstedt, www.spxprocessequipment.com