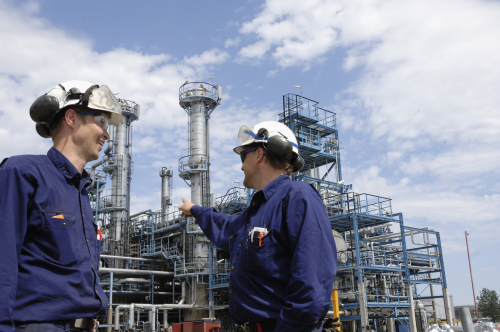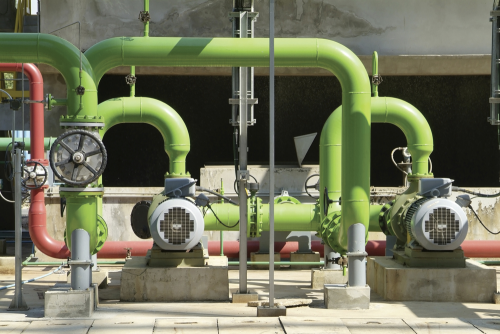 Industrial and process pumps represent a significant financial investment for any business. Although modern pumps are inherently reliable, no amount of advanced design can overcome the fact that energy consumption accounts for at least 45% of the cost of ownership, or that energy efficiency will decline over time due to factors such as cavitation and scaling. In addition, once installed many pumps are often largely forgotten until a problem occurs; this adds still further to the cost of operation.
However, there are now a number of ways in which manufacturing and process companies can improve the return on investment in pumps. Factors to be considered include the use of appropriate condition monitoring techniques, possible bearing replacement and upgrade, correct choice of seals and the use of the latest lubricants and lubrication systems.
A series of pump solutions are available by enlisting the services of an experienced engineering partner. These integrated solutions do, of course, vary with the needs and goals of each particular facility, but will typically involve some combination of self-aligning and/or low-friction bearings, automatic lubrication systems and maintenance and reliability services.
By applying integrated pump solutions, customers can avoid the expense of replacing underperforming pumps and enjoy a range of benefits, including reduced vibration levels, lower operating temperatures and increased reliability.
The installation of better bearings that offer higher resistance to wear and damage, include high load capabilities, higher speed ratings and improved service life, will benefit both heavy and light duty industrial pumps. For example, by using SKF Explorer class bearings, lubricant consumption, as well as vibration and noise levels are reduced. Energy efficient double row angular contact ball bearings are now available that correspond in design to two single-row angular contact ball bearings but take up less axial space.
Depending on operating conditions, the bearings can save at least 30% of frictional moment compared with standard bearings and in some applications 50% or more, while operating temperatures can be up to 30ºC cooler, depending on speed. This improved performance provides additional benefits including longer grease life and extended re-lubrication intervals, further reducing maintenance and running costs.
The reduced demand for lubrication is significant because industrial pumps are typically hard to access and inadequate lubricant application is a common cause of premature bearing failure. One way to combat this problem beyond the installation of enhanced bearings is to install a fully automatic lubrication system that enables maximum bearing service life and reduced operating costs.
Since pumping systems can account for 20-25% of energy usage in an industrial plant operation, an integrated solution can achieve the maximum saving by covering all the angles. Pumps are notoriously energy-hungry devices; operating costs begin from the first time you press the start button and some of these costs could be unnecessary if the pump has been incorrectly installed or specified. It is not, for example, uncommon to find pumps that are greatly over specified for a particular application running continuously 24 hours a day.
Similarly, once in service many pumps exhibit wear characteristics that can significantly increase energy consumption, while older units may by modern standards be so energy inefficient that it is a false economy to keep them running. If this is the case then replacement and consideration of using a variable speed device can often provide a quick return on investment.
The task of bringing efficiency to pumps is made easier by SKF's pump upgrade service, which assesses the conditions and needs of a given facility and makes upgrade recommendations, with the target of using less energy to achieve greater efficiency. This will typically include a pump action plan, which takes into account the efficiency and suitability of components such as bearings and seals.
When it comes to bearing failures, we estimate that 80% are caused by contamination, lubrication or mounting issues and when bearings fail or require premature replacement, the result is reduced uptime, performance and service life, so the best possible bearing specification and installation is key to improving efficiency. Maintaining safety also protects profitability; pumps are required to function safely, without leaking lubricant either into the environment or into products, a factor that is critical for food and beverage manufacturers.
The first thing to be considered by a strategic action plan is installation and specification. For example, pumps that are simply too large for a particular application are a common problem, typically in older plant, because it was once common practice to install a larger unit to cope with increased demand rather than risk lack of capacity. However, this no longer applies because modern pumps are designed to be run at high speed for long periods.
Once installation and specification issues have been addressed, a pump action plan turns to maintenance. Poor maintenance may result in a loss of 10 to 15% pump efficiency so effective maintenance is critical to minimise life-cycle costs and machine downtime. An expert partner, such as SKF, can assist with the integration of proactive reliability maintenance (PRM) and operator driven reliability (ODR) into your maintenance practices as well as providing upgrading services.
Measured against the cost of unplanned stoppages to production schedules, return on investment is significant and once these efficiency programmes have been established the plant is much better placed to plan for, and achieve its long-term profitability goals.
With SKF pump solutions, SKF engineers will perform or arrange for all bearing rework, alignment and installations, as well as provide solutions such as automatic lubrication systems. SKF then supports the facility with a range of maintenance services, from advanced maintenance reliability programmes to basic condition monitoring.
Although there are a range of monitoring techniques available to plant and maintenance engineers, vibration sensing is one of the most important. Vibration is an excellent indicator of wear or imbalance within a system, is relatively easy to detect and can provide an extremely accurate early warning of possible problems.
Correctly deployed, vibration monitoring can be a valuable tool for extending the operating life of components and systems beyond recommended maintenance intervals, while enhancing system performance, energy efficiency and uptime. Vibration detection uses accelerometers (vibration sensors) to detect subtle changes in operating conditions, with the sensor output either being fed to a hand held instrument or transmitted to a central monitoring point.
Bearing performance is critical to achieving higher pump performance, by increasing pump flow and head. To stay competitive, manufacturers now have to modularise pump design and reduce the number of different models while covering the entire flow and head demand. An expert partner can apply its extensive knowledge and considerable experience to performance-enhancing solutions and/or downsizing assemblies. Engineers can analyse all of the factors in an assembly, bearing arrangements, lubricants and other components, identify the pump's potential and support the plant to ensure the best results.
An integrated pump solution will also defend people and profitability by keeping pace with safety and environmental legislation. Pumping systems can often be responsible for the movement of hazardous materials such as flammable hydrocarbons, toxic chemicals and thermally reactive chemicals, and any leakage of such material could represent a serious risk for workers and the environment.
Where pumping systems handle food, beverages or organic fluids in medical applications, there is a potential risk of serious contamination to the product itself, which could cause serious damage to the business and its customers. Industry standards and government legislation are becoming ever more demanding, which benefits safety but also puts a strain on businesses who must strive to provide components that can meet these demands in harsh, or hygiene-critical, conditions.
However, the advanced technology and knowledge of an expert partner can help engineers in meeting these challenges with a number of proven solutions.