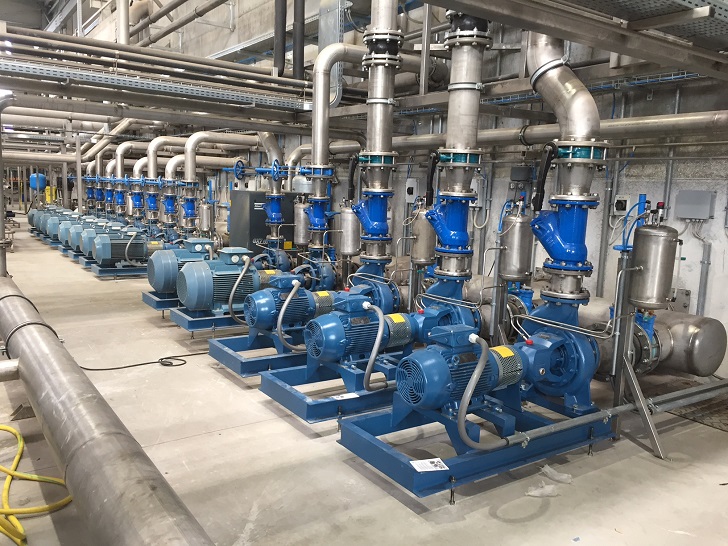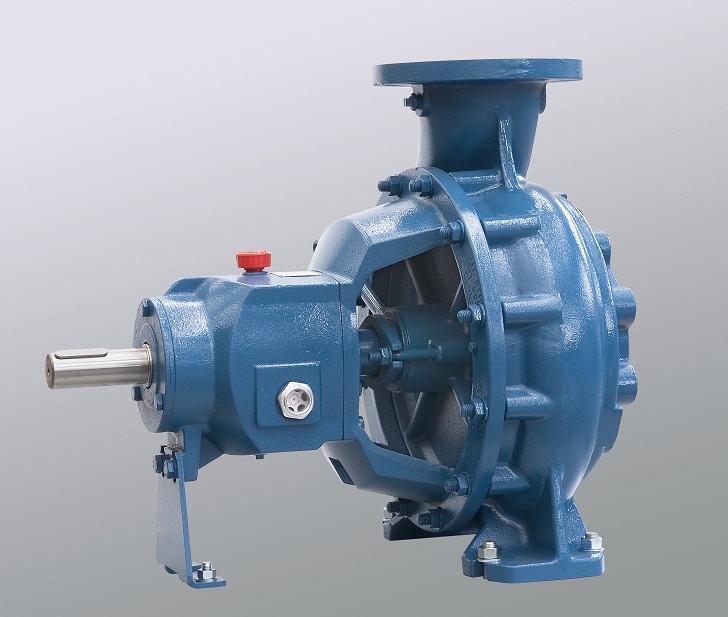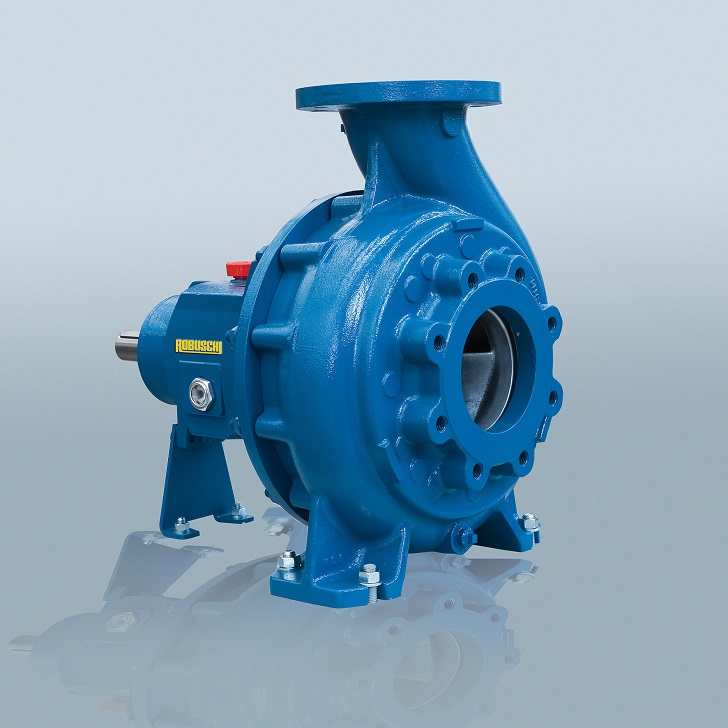 Stefano Santelli, customised product director at Gardner Denver, considers how to improve total cost of ownership and reduce whole life costs for pump technology in the wastewater treatment sector, in light of the wider move towards the circular economy. 
The circular economy considers all the impacts of a product, from its beginning to its end, recognising that the world's resources are finite. Its approach sees raw materials recycled and reused, helping to reduce waste, deliver greater resource productivity, drive a more competitive economy and lessen the environmental impact of products and processes. Economic principles The principles of the circular economy, then, go together with the wastewater treatment industry, as water companies process sewage and then use whatever's left over to generate energy. From wastewater, it is now possible to extract energy, generating heat and power from sludge and other organic wastes can be achieved through thermal hydrolysis. This involves boiling these products at high pressures, followed by rapid decompression. This process sterilises the sludge and makes it more biodegradable.
It is also possible for wastewater treatment plants to recover nutrients, reducing waste and costs. For example, the potassium hydroxide that is used to neutralise the hydrofluoric acid in alkylation units can be extracted, reducing costs for this substance by up to 75%.
Finally, water can also be reused, with membrane-based treatments enabling water to be separated from contamin-ants, allowing for reuse and commercialisation on a grand scale. Air management plays a critical role in the treatment of water and waste in these facilities. And with the wider move towards the circular economy, and whole life costs and the environmental impact of goods and services being moved centre stage, the ability to reduce the total cost of ownership of machinery and equipment should be a key concern too.
Indeed, for wastewater treatment plants, energy can account for as much as 30% of overall operational costs for a facility. So, any measures that can be taken to improve a unit's total cost of ownership should be encouraged. Total cost approach Activated sludge is the main product of wastewater treatment and will need to be removed from a facility on a regular basis, and this is where centrifugal pump technology plays a vital role. Centrifugal pumps can be used in a variety of applications in the wastewater industry, such as transferring tough, abrasive liquids and particles in suspension from one tank to another, plus loading and unloading from tankers and other transport methods.
Centrifugal pumps spin at high speeds to force wastewater out of the pump and into the discharge pipes or other areas within the facility. These essentially help transfer sludge throughout the treatment process.
When traditionally investing in pump technology, operators have tended to be more concerned about the initial capital cost of a system. While this may be an important factor in the decision-making process, it should not be the sole one. While a good deal on the purchase price of a centrifugal pump may look  impressive on this year's budget sheet, opting for a technology that does not prioritise total cost of ownership can end up costing a wastewater treatment plant far more over time.
When investing in pump technology, operators should consider the upfront capital cost of the unit, the on-going energy costs, maintenance and servicing costs, and the cost of spare parts and repairs. And with horizontal centrifugal pumps offering lower maintenance than more commonly used submersible ones, which, although more common in this sector, have higher servicing costs too, then operators can clearly see the benefits of taking a total cost of ownership approach. In short, wastewater treatment plants can really reap the long-term benefits of improved efficiencies and reduced operational costs. Design considerations When investing in pump technology for a wastewater treatment plant, it is important to consider how the solution has been tailored to meet the industry's specific demands. For example,Gardner Denver's centrifugal pumps from its Robuschi brand are offered with a range of different impeller blade configurations, each designed for all types of solid particles contained in the pumped liquid. These are also characterised by a large inlet nozzle to reduce the speed of the liquid, improve the suction of the slurry and lower the rate of wear for the impeller.
The casing of Robuschi's centrifugal pumps benefit from a spiral ring design, manufactured with wide cross sections to reduce the speed of the liquid and the wear of components. These are also configured in a way to avoid the formation of air bubbles and use oil-lubricated bearings to help deliver a long-lasting and highly reliable solution. A genuine opportunity It is also critical to consider the spare parts that will be used on a pump system. Non-genuine spare parts are typically cheaper than a manufacturer's original parts and, when trying to cut back on costs, it can often be tempting to opt for these. Nevertheless, it is widely accepted that using non-genuine parts can be detrimental to a pump's overall performance and can have a negative impact on a machine's efficiency and energy consumption.
In some cases, the wrong spare part can cause real damage. This can potentially result in the system failing completely. The outcome? Not only an expensive repair bill, but costly unexpected downtime too. In addition, by replacing these with a non-genuine alternative, there can be no guarantee that the manufacturer's warranty will be upheld. In contrast, genuine parts will have been manufactured to meet the same standards as the vacuum pump that they are intended for. So, they will have passed the manufacturer's stringent testing regimes, in a quality-controlled environment, to ensure a system continues to operate reliably.
To summarise, owners and operators at wastewater treatment plants have become increasingly wary of purchasing a pump system that is available for a lower upfront cost, only for issues to arise further down the line. This then means that any savings originally realised have been lost on service and maintenance costs. As a result, the industry is moving away from considering the initial purchase price for a piece of equipment alone and starting to focus more on whole life costs.
Today, servicing and maintenance costs are no longer seen as separate entities, but rather parts of a greater whole, as well as being in line with the ambitions of the circular economy.