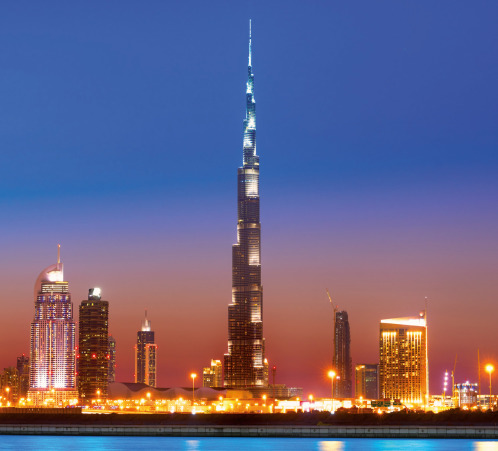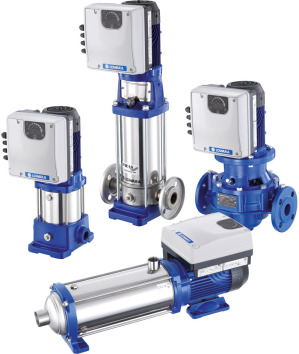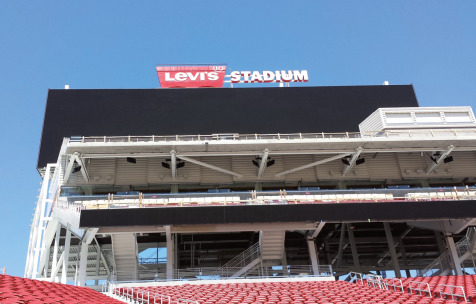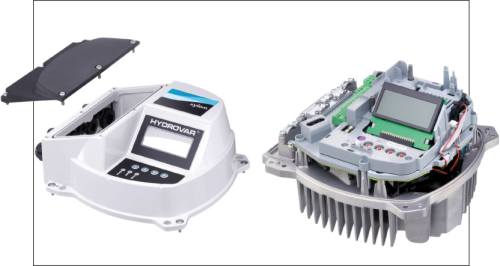 With urbanization set to emerge as a defining trend of the 21st century, the focus for governments and the private sector alike is on making buildings and cities 'smarter' to support unprecedented population growth. The Smart Cities agenda, coupled with new European Union (EU) regulations on energy efficiency and a global construction sector which is characterized by heavy cost pressures, is driving an evolution across the commercial buildings services industry.Efficiency is not only a business priority, it is a moral imperative, and with pumping systems accounting for almost 20% of the world's electrical energy demand1, water technology advances have a central role to play in supporting the drive for greater efficiency.
A new era of smart building
According to the United Nations Population Fund, more than half of the world's population now lives in towns and cities, and by 2030, this number will grow to about 5 billion2. In order to accommodate this rapid urbanization, governments and city planners across the globe are seeking to develop cities that are comfortable, efficient and sustainable living spaces.A report from Navigant Research3 forecasts that investment in smart city infrastructure, such as energy-efficient buildings, smart meters and grids and data analytics, will total $108 billion between 2010 and 2020 as cities seek to adopt sustainable solutions which will ensure an adequate quality of life for residents.
Smart buildings in turn, have an effect on advanced, connected technology as well as materials to drive energy efficiency. Systems throughout the building are linked and communicate with one another in real time, providing system operators with valuable information that can inform cost-saving decisions.
Achieving optimum efficiency throughout building systems
The smart buildings approach means that the focus has shifted from looking at the energy efficiency of single components or products, to optimizing efficiency throughout an entire system with the correct combination of components. This results in reduced carbon emissions and lower life cycle costs. The global building sector is working to reduce energy consumption and operational costs as they relate to systems in a facility and, whether it is plumbing or HVAC systems, water technology companies are supporting this effort.
Industry 4.0 refers to a new era in pumping whereby every component of a pumping system will have its own internet protocol (IP) address and will be able to communicate, through embedded intelligence, with every other component of the system. The deployment of Internet of Things (IoT) technologies and Industry 4.0 will increase operational efficiency by nearly 45%, escalate return on investment for manufacturers and widen application scope, according to a 2015 report by Frost & Sullivan.
While smart, connected water technologies have delivered significant improvements in efficiency and reliability, there is a clear market need for a new level of technology to optimize the management and performance of pumping systems.
Regulation driving energy efficiency
Regulation is also driving the commercial building service sector's push for energy efficiency, helping to increase demand for smart technologies. The reduction of carbon emissions is a top priority for the EU as 40% of EU energy demand is consumed in buildings, 50% of which is used in commercial buildings4. As part of a series of measures related to the EU's Ecodesign Directive, the objective is to reduce energy consumption and other negative environmental impacts by 2020, specifically targeting a 12% reduction in energy consumption from the 2007 consumption level, meaning a total saving of 341 terawatt-hours (trillion watt-hours), or 341 billion kilowatt-hours.
Recent EU regulations have led to significant advancements in heating systems and pumps and drives, in particular. The Energy Performance of Buildings Directive, requiring all new buildings to achieve close to zero-energy by 2020, and the Energy Efficiency Directive (EED), requiring EU countries to set minimum energy performance standards for new buildings and incentivize renovations or retrofits, represent a significant step change toward greater efficiency across the industry.
In addition, the increased use of variable speed drives (VSD) in water-related applications has led to the introduction of new standards defining different classes of efficiency for individual components such as the drive, motor and pump. The EU's forthcoming Extended Product Approach (EPA) represents a further step forward and complements the smart buildings agenda as efficiency is no longer viewed as the sum of the efficiency of single components; rather, a specific standard is provided to define the efficiency of the whole system, meaning the collective efficiency of the drive, motor and pump.
Next generation of smart pumping
Water consumption in a building is not uniform throughout and pumping systems should be able to adapt to the needs of the system user in real time. The water industry is responding to the drive for efficiency with cutting-edge, high-efficiency smart water technology, enabling customers to meet challenging regulations while reducing their operating costs and lowering energy consumption and CO2 emissions. Technologies to optimize performance in water supply and HVAC applications for commercial buildings abound. VSDs equipped with intelligent control systems featuring advanced communications capabilities such as BACnet and Modbus protocols offer seamless building management integration while intelligent variable frequency drives (VFD) match system demand, maximizing pump efficiency and minimizing wear and tear for long life.At the Levi's Stadium in Santa Clara, California, for example, all of the pumping systems are equipped with VSD technology to ensure optimum efficiency in the water supply system. The Burj Khalifa in Dubai has adopted a fully integrated system which controls the water levels in the hotel's tanks as well as controlling flow, pressure and temperature.
Redefining efficiency
The current evolution of the commercial building services sector must continue hand in hand with an evolution in water technology. Smart, sustainable and compatible water technology innovations are required to address the challenges associated with regulation and aid the ongoing drive for energy efficiency and cost-savings.
The future is bright: new intelligent pumping solutions equipped with built-in ultra-premium efficiency IE5 permanent magnet motors are coming on stream which will allow customers to maximize return on investment. IE5 motors deliver the highest possible level of performance, and can be coupled with the majority of hydraulics, in a wide range of applications.
Embedded electronic drives dramatically extend the working area of the pump to maximize flexibility and enhance system performance by up to 20%, as the pump system adapts to user needs in real time, ensuring optimum performance at all times. The drive also enables the size of the motor to be reduced, resulting in a more compact footprint that is suitable for small spaces.
This latest smart pump technology is simple to install and suitable for new and retrofit installations – a new level of flexibility provided by the system's sensorless algorithm for closed loop systems. Pumps can also be linked via a multi-pump controller without the need for an external control panel, providing even greater flexibility and durability
Water technology companies have a proven track record in innovation and must now continue to push the boundaries to support the drive for reduced carbon emissions and lower life cycle costs.
The vision for optimum efficiency can only be realized by changing the way in which we speak about efficiency. While much has been achieved in terms of increasing the efficiency of individual pump components, a new era of smart buildings demands total system efficiency, whereby individual system components work in harmony with each other to deliver optimum efficiency throughout the entire pumping system. It is clear that true pump efficiency is a case of a sum of the parts.