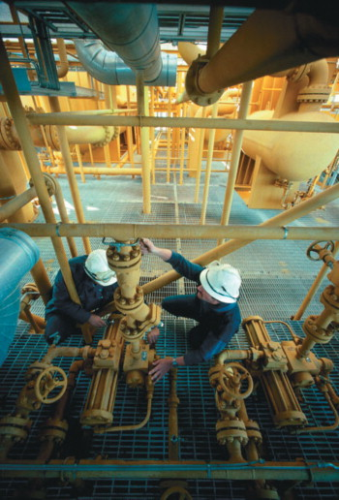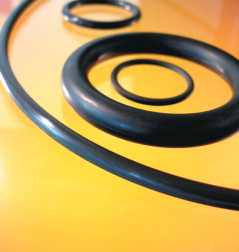 Aberdeen-based Red Spider Technology manufactures and supplies a range of downhole solutions to the global oil and gas industry. The company addresses a range of issues and problems experienced in the upstream production of oil and gas including completion, intervention and drilling equipment. In order to expand and improve its business, it needed to attain the ISO14310 standard, Validation Grade 1, which covers downhole equipment in the petroleum and natural gas industries.
According to Norwegian petroleum industry standard NORSOK Standard D-010, a mechanical tubular plug, if used as a well barrier in production or injection applications, complies with ISO 14310 by meeting Grade V1 for design validation. The V1 Test is particularly difficult for seals to pass.
 "Until recently, meeting the ISO14310 – V1 standard has been more of an aspiration than a reality for many companies. Our range met the V3 and even the V2 standard; however the need to meet V1 has become essential as oil and gas operators continue to drive up health and safety standards," said Gary Smith, marketing manager, Red Spider Technology.
Aberdeen O-rings and Seals Ltd, a neighbouring company, suggested that Red Spider try Endura V95X FKM seals technology, manufactured by Precision Polymer Engineering (PPE).
Sealing technology for oil and gas
The Endura range of seals, which were developed over two years, are designed to have a good chemical and temperature resistance, reflecting the difficult conditions in which oil and gas exploration is now being conducted, PPE says. The FKM, HNBR and TFE/P materials offer the widest operating temperature range currently available, from −45°C to +225°C. The elastomers have better chemical resistance than conventional explosive decompression grades, greater low temperature capabilities and are compliant with many international explosive decompression standards.
The Endura materials are designed for applications from sub surface valves and pumps, through to compressors, and down-hole equipment including drill heads – where they can cope with temperature extremes, increasing higher pressures, high levels of hydrogen sulphide and other chemicals encountered during oil and gas exploration and processing.
"Endura is an important development for the oil and gas industry that will offer significant improvement in seal performance where it matters most – in the harshest working environments in the world," claims David Holt, international sales director, PPE. "It heads up a growing range of PPE sealing solutions engineered to extend the operational life of seals so ensuring machinery and drilling equipment can operate for longer."
Meeting the standard
The Endura seals were pressurised and then heated up and cooled down four times, after which Red Spider went further and subjected them to seven days of continuous testing. The 3.250 in Hydraulic Remote Equalisation Device (RED), where the seals were installed, was tested to 7,500 psi differential pressure and within a temperature interval of 75°C and 4°C. "Endura V95X was the first material we had come across to be truly V1 compliant," said Smith.
The Red Spider Hydraulic RED replaces conventional equalisation devices run as part of a wireline lock or retrievable bridge plug assembly, such as a simple bull nose, shear out sub, prong and sub or cycle plug. In effect it is an 'intelligent' equalisation device which allows the operator the ability to perform any number of pressure tests up to its maximum rating, above or below the plugging assembly. The V1 accredited Endura V95X seals are used to prevent gas leaking and going up to the hydraulic head on the surface where it would pose a fire risk.
The Hydraulic RED installed 20 Endura V95X o-ring seals which are replaced after each job.
"Since achieving V1 accreditation with Endura seals, there has been a noticeable upturn in the number of Hydraulic RED operations in the Norwegian section and the device is fast becoming the tool of choice for workover and tubing change-out operations," said Smith. "So far it has been used on 12 jobs – mainly shallow set isolations where the well is being plugged for workover applications."