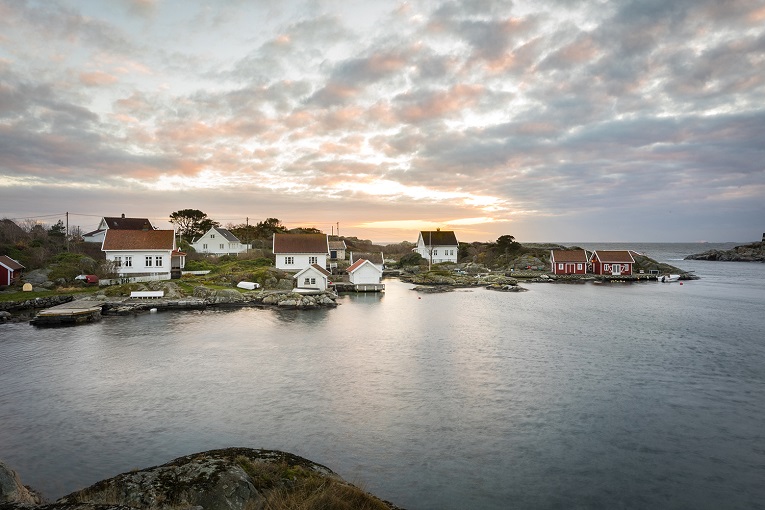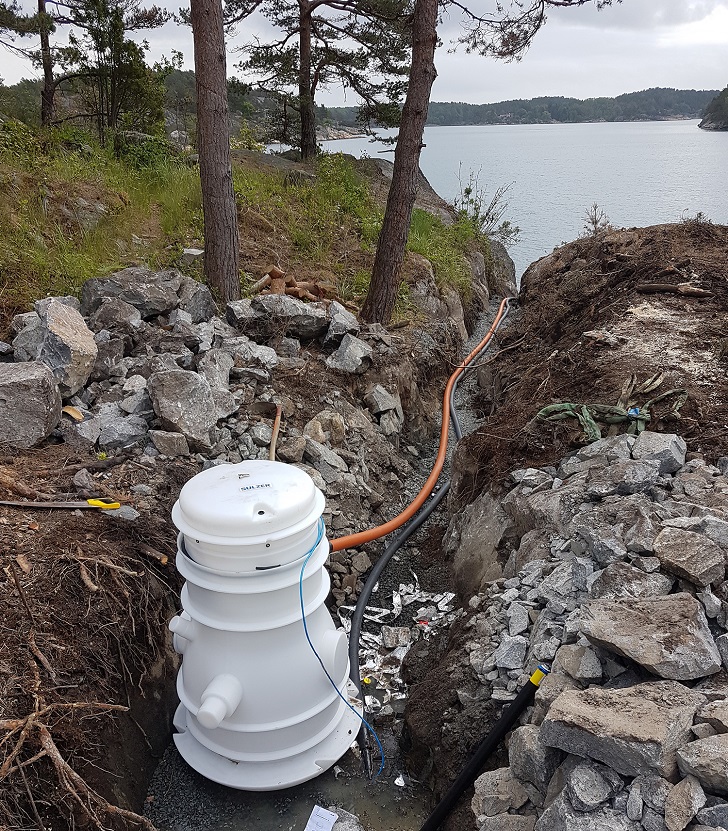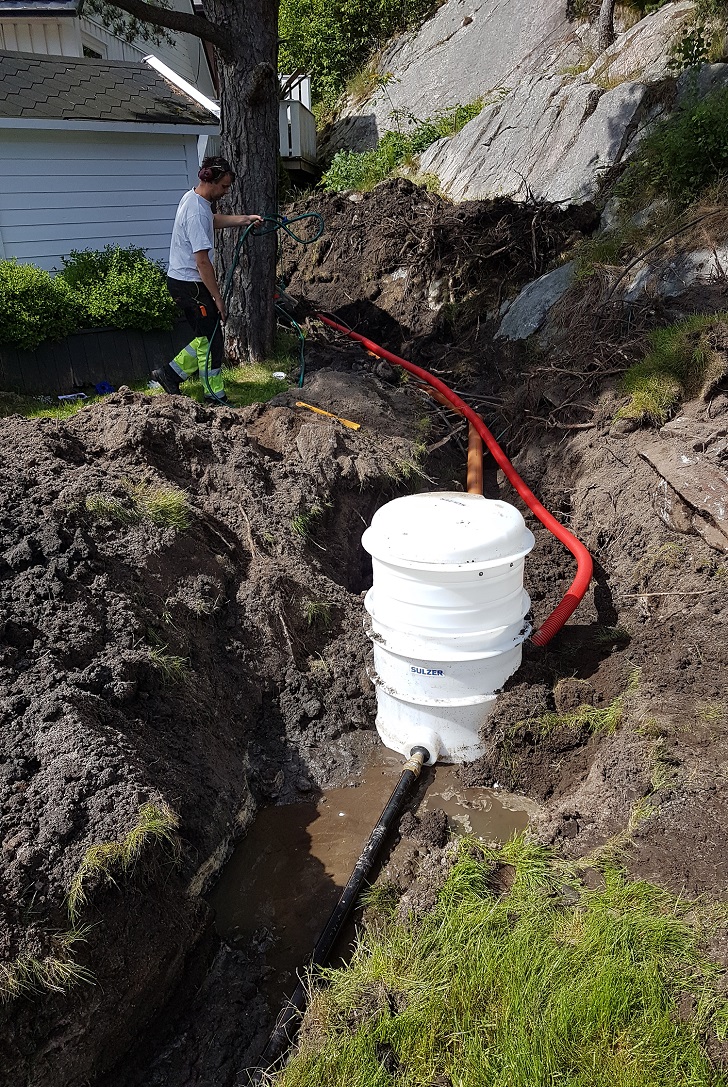 Life in a scenic rural location doesn't have to mean compromising on the basics. Pressurized sewage pumping systems mean Norway's remote holiday homes are as convenient as they are beautiful, as reliable, environmentally responsible and efficient wastewater services are brought to previously inaccessible places.
Blindleia in south eastern Norway has long been a popular holiday destination. Over the years, more than 1,000 cabins and small homes have sprung up along the shores of the fjord, boosting the local economy but creating a challenge for the region's wastewater utilities. The rugged landscape of Blindleia is a big part of its appeal to holidaymakers, however it also presents a difficult environment for the provision of sewage and wastewater services. Building a gravity-fed sewage network is impossible, while the waterside location of many homes makes the installation of conventional storage tanks unacceptable on environmental grounds.
Compact solutions To overcome the technical challenges of the terrain, many homes in the region have adopted a smarter approach to wastewater management: pressurized sewage system technology. These systems use a compact lifting station installed in the ground outside or inside each home. A Sulzer Synconta 700 or 800 series unit ABS tank contains a submersible grinder pump featuring a lobed rotor cutter attached to a centrifugal impeller together with a stationary cutting element. The pump breaks down solids into particles around 1mm (3/64 in) in size, allowing them to be transported through a small diameter pipe to the nearest municipal wastewater treatment facility.
The 32 to 50 mm (1¼ to 2 in) diameter, flexible high pressure pipes that make up the network are easy to install in difficult ground. They can be buried in a narrow trench, or even run over the bed of the fjord. In Blindleia, pipes are often equipped with trace heating, allowing them to operate in shallow soil without the risk of freezing, and the pressurized nature of the system means pipes can run up as well as downhill.
A domestic pump can transport wastewater up to 4 km (2.5 miles). If longer distances are necessary, booster stations are installed on the network. Engineers use advanced proprietary planning software to optimize the size and configuration of pumps, intermediate storage tanks and pipes across the network. The software automatically generates all the necessary documentation on system pressures and flow rates.
Simple maintenance Careful planning ensures that the system copes with demand, even at the height of summer. It also means that most sites have the same pump model installed, simplifying the provision of spare parts. Any maintenance requirements are covered by a number of local plumbing companies, which have received installation and maintenance training from Sulzer specialists.
To date, almost 2,000 Sulzer pumping stations have been installed in Blindleia and the surrounding region, and the equipment has gained an enviable reputation for reliability and dependability. Most domestic installations require only basic monitoring and routine maintenance, while Sulzer provides advanced control systems with mobile messaging or internet links for the most critical machines in the network.
Pressurized sewage solutions are increasingly used in mountainous regions, along coastlines and in low-lying marshy land, for example. They can also be the most cost-effective option in sparsely populated areas.