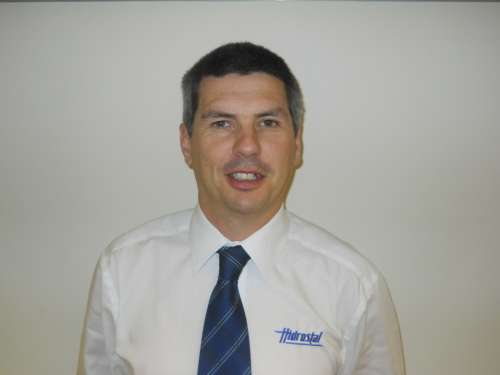 Hidrostal, the UK arm of Swiss-headquartered Hidrostal AG, provides pumps and pumping systems to many industry segments, ­especially the water and wastewater sector, Andy Wilson explains.
"It's a family-owned business that was founded by a Swiss engineer Martin Stähle, who originally worked with an engineering company in Peru. He was given the task of finding a way to offload fishing boats in the Pacific fleets without damaging the catch, and he developed the screw centrifugal pump which remains the same basic design today. Unlike many companies that have redesigned their hydraulics several times, the Hidrostal design, though much improved, is fundamentally the same as the original was back in the 1950s."
Peru remains a significant part of the company's business. Manufacturing is still carried out in Lima, but foundries have been built together with a sales organisation in Switzerland. More recently, a new sales and production facility has been established in Hungary.
"So", says Mr Wilson, "the three have evolved to become sister companies. Hidrostal is a growing global company now and still privately owned, so we're not at the beck and call of shareholders. This gives us a lot of freedom to do the things that we believe are right for the market and for our customers."
The UK business was started by Derek Jackson (now chairman), who founded Hidrostal Limited in 1980, and he replicated much of the Swiss operation into the British environment.
Hidrostal's aim has always been to be a solutions provider as well as an engineering-based pump manufacturer. The company specialises in tackling the more problematic jobs, including those that other pump manufacturers don't want to take on. In this way, the company has built a solid reputation over several decades for providing successful, yet sometimes rather unusual, solutions to pumping problems, often involving an alternative, and quite refreshing, way of thinking.
"For example, whereas three companies might come along all offering the same solution, we will say to customers: 'you don't have to do it that way, how about this way?" says Mr Wilson. "We've always tried to work 'outside the box' with novel ideas and innovative engineering solutions, all the while using screw hydraulics engineering within that solution, because the screw impeller is very versatile."
Screw hydraulics
Why is it so versatile? As well as being able to pump, screw centrifugal technology provides gentle media handling. Take, for example, comments Mr Wilson, fish.
"The migration urge is often so strong that certain fish swim into running pumps to reach drainage or open water. Yet many drainage and pump stations have pumps that do not allow safe passage for fish, so millions are injured or killed every year.
"Hidrostal has a broad range of screw centrifugal pumps that allow fish migration without injury. Together with our Bedford Pumps Company, we can provide solutions of to 8,000 l/s flows in a wide range of installation types."
Screw impeller pumping is also suitable for many other types of sensitive media, including activated sludges that must not be sheared and handling activated carbon to treat contaminated water. It is ideal for any media that shouldn't be 'pulled apart', as well as media containing entrained solids and fibres, which is one of the UK water industry's major challenges.
"Right now we're on Frameworks with nine out of the 'big eleven' UK water companies," says Mr Wilson, "as a complementary partner to the mass producers that tend to lead the market. Most of these water companies feel that they need a Hidrostal unit to do those jobs that others either are not interested in, or cannot get right. We've built up a reputation for putting pumps into the toughest applications where there is a tendancy to clog, so where pumps are becoming blocked often you tend to find organisations calling for a Hidrostal."
An example is the huge contract this year for the Liverpool Inlet, a large scheme requiring 500kW discharge pumps, and a nearly 300mm free passage. United ­Utilities concluded that the optimum pump that could achieve what was required with no inlet screens was a Hidrostal unit.
The company has built a reputation for solving pump blockage issues on big sewage pumping stations, such as inlet stations to sewage works, which is where all the rubbish ends up.
Mr Wilson noted that blockages have always occurred, and impellers have mostly been able to deal them, but what has changed is the frequency and size of blockages, which are now greater than ever. But why is this?The reason, he replies, is that, a large number of households and businesses now have water meters installed. As a result, less of the clean water is used, which causes reduced dilution of sewage and effluent into the sewage network.
In addition, today's 'throwaway society', says Mr Wilson, is making things worse because everything from disposable cleaning wipes for toilets to disposable mop heads are being flushed down the toilet. The end result is a greater frequency of blockages occurring at pumping stations.
In his opinion, the blockage issue is now 'almost overriding the energy efficiency argument'. He comments: "There's been a lot done to save pumping energy, but the minute the pumps block, there is a much reduced benefit from having an energy-efficient installation. The number one energy-saving criteria for a wastewater plant has to be a hydraulic end that doesn't block. If you don't achieve that, you will not get the rest. Everything else comes later.
"Most importantly, install a pump system that's not going to block. Only then can you starting thinking, OK, let's go for a high-efficiency pump motor and drive. Certainly, let an inverter control the pump motor, or fine-tune the system for energy efficiency, but you've got to get the basic building block right. Currently, that means ensuring good basic wet well design. And it's not just the pump", he emphasises, "it's the design of the whole pumping station as well. When designing sewage pumping stations, don't put the cart before the horse."
He points out that the difficult economic climate has resulted in significant cost cutting in competitive contracting, whereby pumping station floors or benching and other aspects of design have been compromised, further contributing to the increased incidence of blockages.
Meeting the challenges
We put it to him that Hidrostal was originally formed to overcome these challenges. But is this still the case?He agrees, saying that pumping stations the company installed 20 years ago to handle raw sewage are still working well today, an indication that the technology is appropriate for the job. It still is, he says, in today's market, because it has proven sustainability.
If this is so, are some of the company's pumps actually over-engineered?
Mr Wilson thinks 'yes, possibly', because Hidrostal's pump products are 'definitely high craftsmanship'."The company credo is not to be a mass-production entity where products are simply designed and built to a price, but to design and build high quality units to solve particular problems. For us, it's all about being fit for the purpose of pumping raw sewage.
"However", he claims, "you will find if you weigh some of today's pumps, that they are ten to 15% lighter than they were 20 years ago. As we are still working the way we did then, you could argue that our pumps are indeed over-engineered. They are big, heavy lumps of metal, so they cost more money. But they also last a long time."Is pump monitoring valuable?
Continuing the cost-cutting theme – bearing in mind that with many end-users' accountants are trying to reduce the numbers of maintenance engineers to save money – we asked whether the pumping infrastructure is suffering as a result? We wondered too whether the trend towards greater use of pump monitoring systems and remote maintenance was helping to mitigate any such problems?
Mr Wilson has his own take, concurring that, yes, the biggest advancements in engineering are in electronic systems, which are also inevitably finding their way into the pump industry. "However'" he points out, "pumping sewage is not rocket science. In some respects, we're trying to be too clever by putting too much electronics in the form of controllers, inverters and diagnostics into pump products, and this tends to have a limited shelf life.
"You certainly won't get much more than ten years out of an item of electronics, and then you find that the manufacturer no longer supports the product. You then have to buy a whole new system, so that leads to the question of sustainability."
Not only that, he comments, but operator training is also a significant challenge with such equipment. There is a limit on the number of properly trained instrumentation and control engineers and technicians available, not a sufficient number, he believes, to support all the electronics monitoring systems currently finding their way into pumping stations.
"I hear", he says, "stories about two to three-week waits for an engineer to attend site to make changes to controllers. That in itself creates another problem."
Mr Wilson emphasises that remote monitoring is certainly good in principle – provided end-users react to alarms in real time, not four or five days later, and providing that they have sufficient engineering staff ready to go 'and get their hands dirty when the lights start flashing'.
He argues that while the current operating culture favours concentrating on control centres to monitor pumps and related plant equipment, planned maintenance is being squeezed, causing an increase in the need for reactive maintenance. "There's still an awful lot of reactive maintenance in the wastewater sector", he says, "because of blockage problems, that culture of throwaway wipes, plus poor pumping station design.
"If a company has invested in a high-tech control station, are there enough people to look into all the alarms that are going to occur? Often, companies put lots of money into high-tech control centres, but haven't sufficient maintenance people to deploy when the inevitable trouble occurs at some remote pumping station. More importantly, these engineers might spot the cause of the problem and remove it, preventing future alarms and failures."
He believes that most pump manufacturers would agree that their products are suffering because of a massive decline in maintenance – planned or otherwise. The philosophy today, he thinks, is essentially to 'run the plant to destruction and carry out little or no maintenance'.
He complains: "The attitude all too often seems to be, we'll just bin it, and buy a new one. If you look at the carbon footprint inherent in that way of working, is that sustainable? It is not. Would you be better off having local make-and-mend scenarios, putting equipment in that can be easily and simply maintained, and having engineers who can solve system issues, and get 20 years of life out of your assets, as opposed to five, eight, ten years? At Hidrostal, we think so."
Mr Wilson concludes that while engineers can see that there are better ways of addressing pumping station maintenance, all too often they are not allowed to follow their preferred plans of action because they are seen as being too expensive. "We would argue", he says, "that some of these scenarios work out a lot less expensive than taking a commodity approach to waste water pumping."
Opportunities in other sectors
Are there opportunities emerging in other markets? We cited biogas.
Mr Wilson concurs: "Yes, renewable energy presents an opportunity as biogas, solar power and other renewable technologies are being developed and deployed in ever greater numbers.
"Biogas is beginning to become established now in the UK, and the technology requires digestion of organic waste to generate the gas, which currently has a good feed-in tariff from the UK government."In this context, Hidrostal has long been involved in sludge tank and digester mixing, having supplied pumps and related equipment over 300 UK installations so far. The company's design means that there is nothing inside the tank to maintain. Every Hidrostal mixing installation is a bespoke design that takes into account sludge characteristics and tank geometry.
Renewable energy is a broad sector that the company is looking to diversify into, the rationale being that while it is well-established in the water industry, it hasn't yet given certain other markets the benefit of its technologies.What about other growth areas around the world?
"There's more we can do and more we can offer," he says. "So far in the UK, our focus has been heavily on the UK water industry, but we are looking to diversify into industrial markets, and to increase our portfolio in export markets."
Hidrostal has recently been re-structured to facilitate this with Gerd Preissler, the recently appointed CEO of the Swiss parent company. He provides cohesion and support to tackle new markets effectively.
The UK arms of the Group are Hidrostal Limited and Bedford Pumps Limited. Both are now working together more closely to bring the benefits for their complementary products to customers. Bedford Pumps is the leading UK manufacturer of large, bespoke water and wastewater pumps. Following a period of ownership by FKI, in 2002 the company became part of the Hidrostal Group. As well as new build, a large part of Hidrostal UK's business is the repair and refurbishment of centrifugal pumps – and not just its own, because it has successfully repaired pumps by companies including Flygt and KSB.
"Previously," says Mr Wilson, "we had been operating independently, but we're now working more closely with Bedford, and Gerd Preissler is aligning the companies to develop a stronger international business. So yes, there are aspirations to grow internationally. Some products, such as the 'eel and fish-friendly' pumps, are already suitable for the global market, but others – like tank mixing, portable diesel pumping sets and self-cleaning sumps – have a benefit to wider markets."
The Prerostal system
One of the company's innovations is the Prerostal system. This is a proven alternative to ­variable frequency drives in some ­applications, where simplicity and ­reliability are crucial – as in wastewater and sewage plants. It provides automatic flow matching and skims off floating material. Incorporating an immersible pump, it automatically adjusts its output to match varying inflows without a ­variable speed drive.
"Many of my colleagues in other countries really like this because of its simplicity," says Mr Wilson.
Prerostal was installed, for example, in a sewage pumping station in Prestonpans, Lothian, Scotland, about 20 years ago. The alternative was a variable speed drive, at the time considered a reliability risk, so the decision was taken to install a Prerostal driven by twin-speed motors. The advantages have been energy saving, blockage-free running and very high reliability.
"Prerostal is ideal for remote locations and where high-tech engineering back-up isn't available, because there is a very low electronics dependency," says Mr Wilson. "It is mainly mechanical engineering with an electric motor, plus simple level controls. It can be supported and maintained locally for many years, so is a very appropriate technology for emerging markets."
Mobile pumping plant
Hidrostal UK currently has two mobile pumping ranges; the Betsy and the SuperHawk. Whilst there are some differences between the ranges, they both share a common prime mover – a Hidrostal pump.
"It's no accident that the Environment Agency decided to sign up a national mobile pumping contract with us in November 2012," says Mr Wilson. "Superhawk is definitely a growing product; one of our fastest growing lines. It offers fuel savings as high as 78% when compared with some of the older technologies still in the market today. This results in large cost economies on diesel fuel, as well as greatly reduced carbon emissions."What sort of environments would SuperHawk be used in? Typically, it could be for general pumping, over pumping sewage works, for dewatering construction sites, quarries, for flood relief, indeed anywhere where temporary pumping duties are necessary.
Is temporary and portable pumping a growth industry, not least because companies not normally associated at all with pumps are starting to get into the market, which could imply that this might be a crowded sector?
Mr Wilson points out that the market is growing, not least because flooding is on the increase.
"We're getting more intense rain patterns, a lot more flooding," he says. "The ­Environment Agency helps out ­strategically where it can, but there are more and more private users starting to think about mobile pumping to bail out their own locations. This is definitely a growth area."
Complementing SuperHawk is an aeration unit called River Rover. This oxygenates inland water to help keep fish alive over the course of long, hot, dry summers, which can cause water oxygen depletion, with many thousands of fish dying or, in cases of water pollution. This too is a mobile unit that can be deployed easily from the back of a trailer, and it entrains air to oxygenate the water. The ­Environment Agency now has a fleet of these, says Mr Wilson, and this is yet another growth area that Hidrostal is addressing.
Mr Wilson concludes: "While our focus has been heavily on the UK water industry, there's more we can do and more we can offer. So we are diversifying to bring more of our benefits into both the UK and export markets, including the industrial sector. We would like to hear from anybody interested in working more closely with Hidrostal."Contact: Andy Wilson, Business Development Manager, Hidrostal Pumps, Tel: +44 (0) 1635 550440.