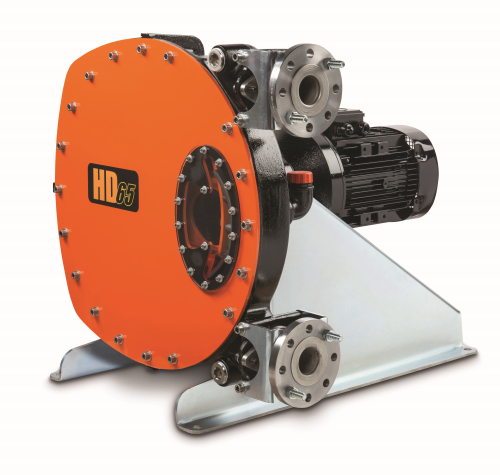 Featuring a seal-less design that is said to eliminate leaks and product contamination, Abaque pumps are ideally suited for a wide variety of mining applications, including wastewater, slurry transfer, thickener underflow, recirculation, reagent dosing, froth flotation, cyanide processing and filter press.
With no moving parts that come into contact with the product and the ability to handle slurries that contain up to 80% solids, PSG says Abaque pumps offer advantages over competitive pumps. These self-priming pumps can run in forward or reverse and offer suction-lift capabilities to 25.5 feet (9 meters), as well as the ability to run dry without adversely affecting performance, pressure and accuracy (no slip). Abaque pumps are constructed of ductile iron and stainless steel, allowing higher discharge pressure to 217 psi (15 bar).
The Abaque HD20 from PSG.