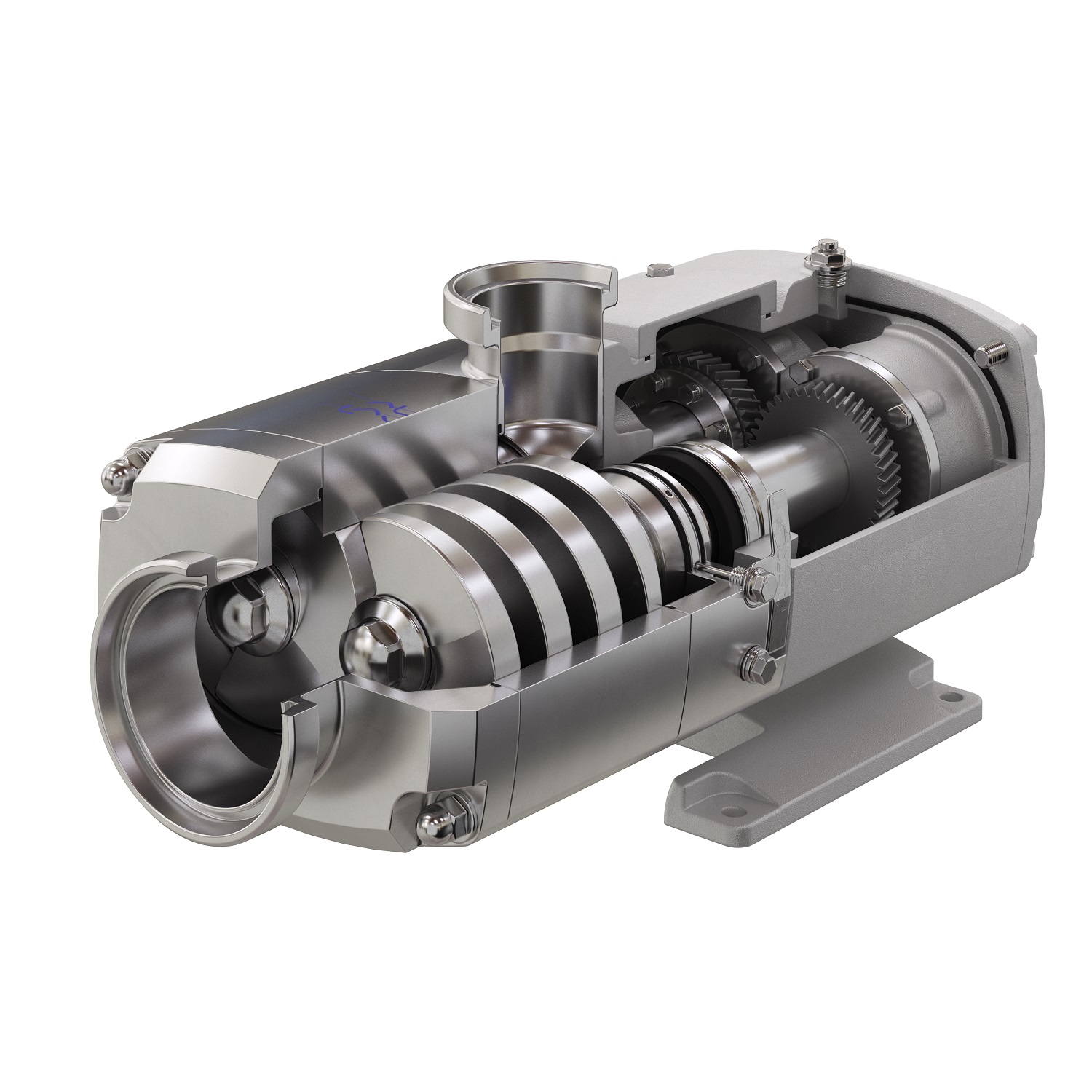 Alfa Laval has introduced the latest addition to the company's hygienic pump portfolio for use in the dairy, food, beverage and personal care industries, the twin screw model.
The new Alfa Laval twin screw pump is capable of handling both product transfer and Cleaning-in-Place (CIP). The company says the twin-screw pumps have many new features, such as low pulsation, good solids handling capability and a high level of suction performance.  
The new pump combines the capabilities of positive displacement and centrifugal pump technologies into a single pump, so it is designed to handle process media of varying viscosities as well as CIP fluids.
The pump features a front-loading seal, robust gearbox and easy-to-set timing gears. Quick seal replacement with the pump in place is now possible, due to a cartridge seal with a front-loading, self-setting design.
Timing has also been simplified with easy access to the timing gears whilst the pump is in position. This simplifies the process of screw retiming because there is no need to drain the oil from the gearbox or remove the coupling and motor.
The pump is engineered for maximum cleanability using FDA-conforming materials and is both EHEDG- and 3-A-certified.