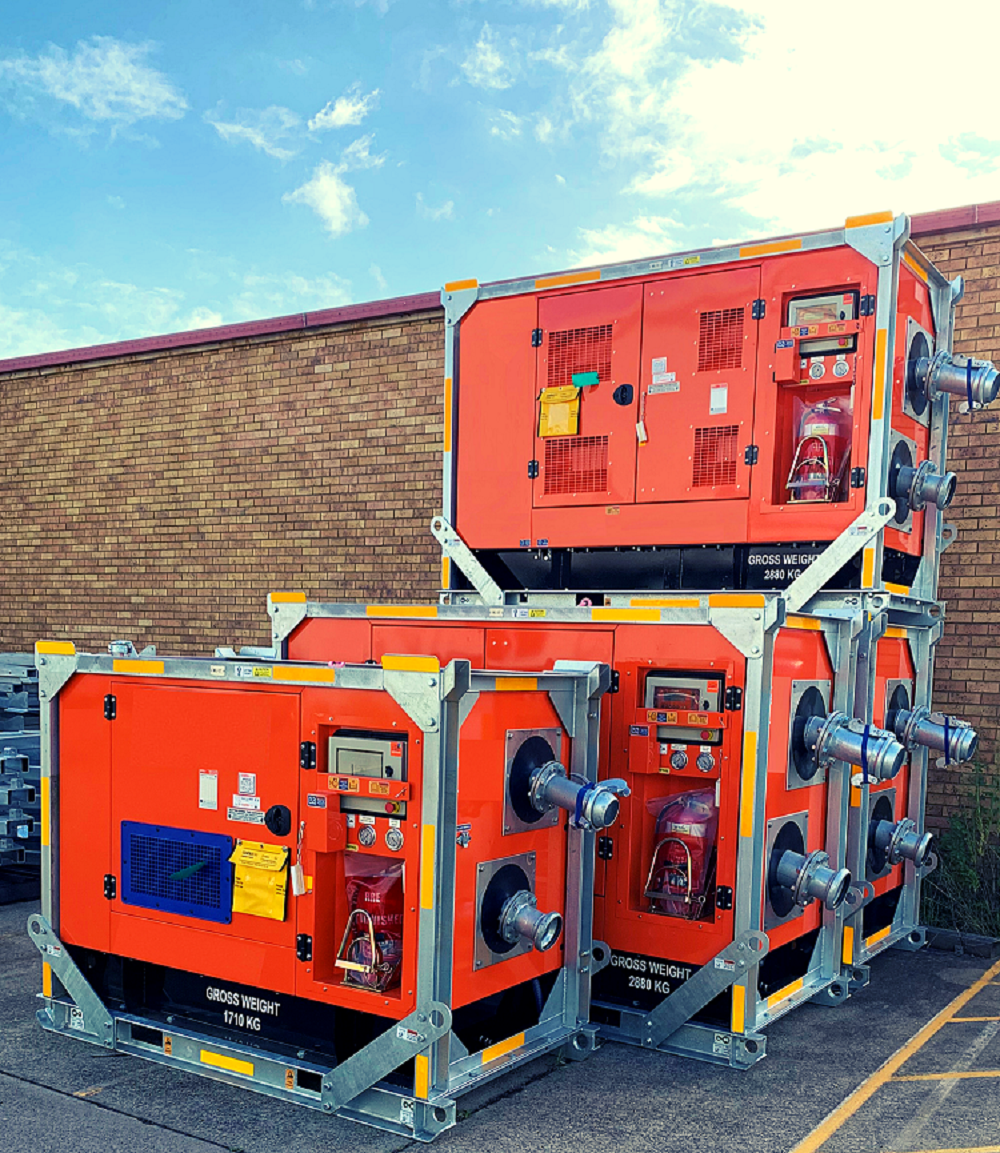 AllightSykes, the Original Equipment Manufacturer (OEM) of Allight towers and Sykes pumps headquartered in Perth, Australia, has introduced the Sykes Acoustic Stackable Pumpset to complement its extensive range.
The new product has automatic priming, solids handling capability and 316 stainless steel wear plates and impeller, enabling use for mildly corrosive fluids.
The stackable frame can stack pump units two high, offering space efficiency. The design focuses on ease of use so the pump can be operated without having to open doors. The control panel, throttle control, suction and discharge pressure gauges are all accessible from the outside. All drain ports are fitted with isolation valves and hosed to the outside of the acoustic canopy, making maintenance straightforward.
Powered by a fuel-efficient Perkins 400 Series or 1100 Series engine, oil change intervals are up to 500 hours, lowering costs and making it more environmentally friendly.  Safety is also key to the pumpset, with two external emergency stop buttons, a fire extinguisher recess and a robust design.
The company says it has taken its established pumps and incorporated new features making them quiet, reliable and efficient, with automatic priming and material options for corrosion and abrasion resistance.