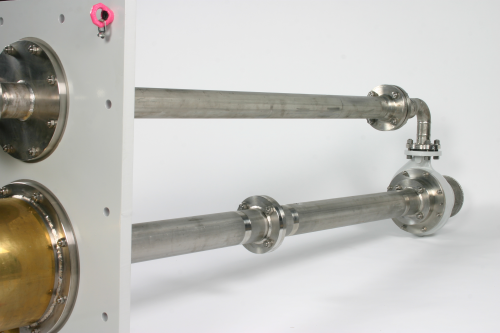 The STAR refinery, set for completion in 2018, will process an estimated 10 million tons of crude oil each year. Located 5 km from Aliaga, Izmir Province, the project also includes the construction and operation of three marine shipping terminals and a new stand-alone wastewater treatment plant for managing refinery by-product.
This was Amarinth's first order from the Indian operation of Aquatech, which is responsible for various aspects of the refinery.
Aquatech required 5.5m long vertical pumps for sulphuric acid, caustic drain and vessel waste duties. The corrosiveness of the pumped fluids dictated that the vertical pumps had to be manufactured from exotic Alloy 20.
To meet the very tight deadline of 27 weeks, Amarinth used one of its available slave motors for the testing in the UK whilst the actual motors were delivered directly to the refinery and then married with the pumps on-site.