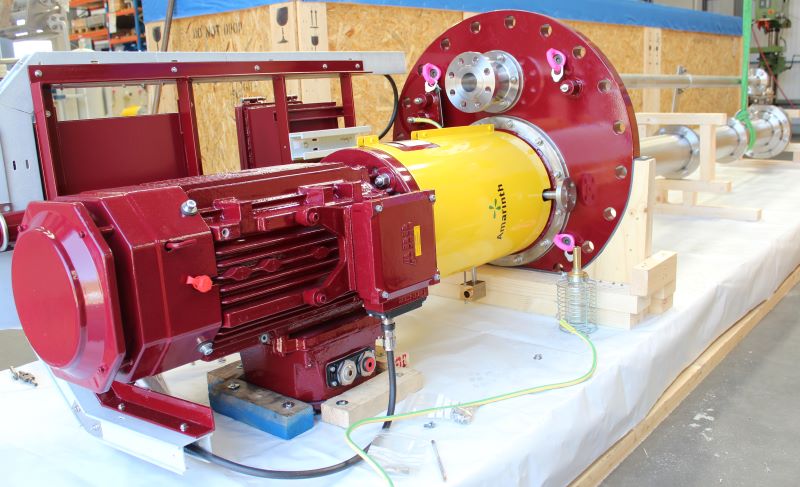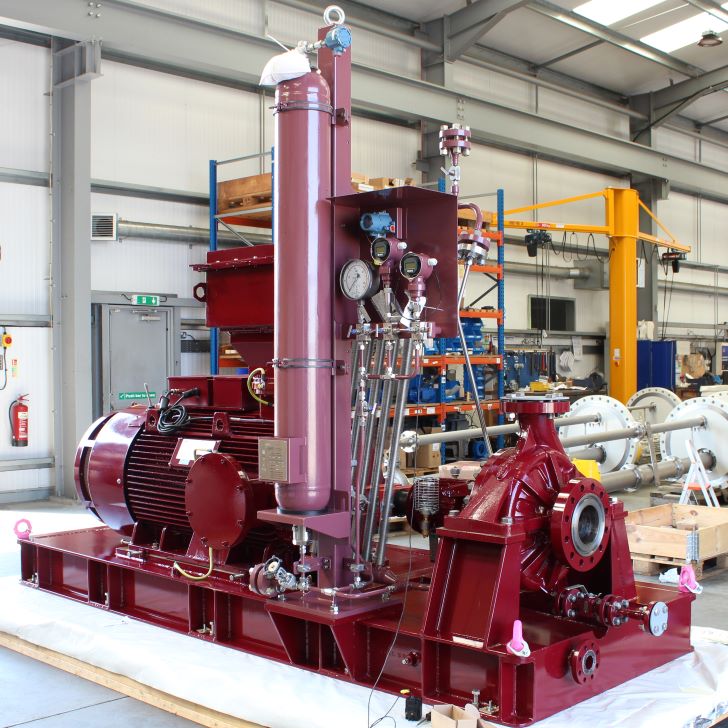 Amarinth has supplied two API 610 VS4 vertical pumps and two API 610 OH2 horizontal pumps for the ADNOC Bu Haseer full field development project offshore Abu Dhabi.
The API 610 VS4 vertical pumps were specified for hazardous open drains in a space restricted area. Amarinth developed a bespoke design where the super duplex vertical pumps could be split into sections for shipping and then assembled within the available space on site.
The pumps were manufactured in super duplex stainless steel to handle the sour and toxic fluid, which includes high levels of mono ethylene glycol (MEG), hydrogen sulphide (H2S) and high chloride concentration.
The API 610 OH2 horizontal pumps were a scrubber condensate pump and a production separator pump. The OH2 pumps were manufactured in S6 austenitic stainless steel with chrome impellers to handle the aggressive mix of hydrocarbons, H2S and high chloride concentration in the water.
After the pumps had been delivered, Amarinth engineers travelled to Bu Haseer to assist with commissioning.
Bu Haseer is the first of five new offshore fields being developed which together are expected to produce approximately 1.5 billion barrels of oil, while a further onshore area of 7800km² is currently under exploration and development.