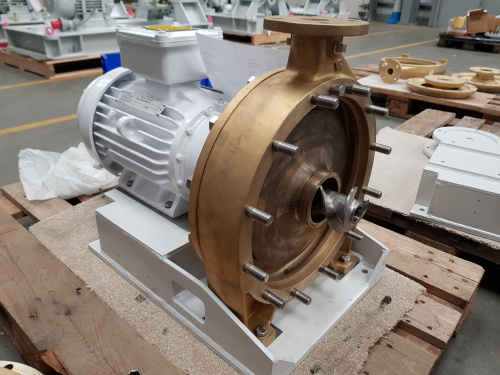 The UK pump company says that it is being approached by an increasing number of organisations from industries including oil and gas, defence, food and drink, process plants and breweries looking for a solution to the growing problem of obsolete support as pump manufacturers cease trading or retract from certain geographical regions.
"We have launched this strip, report and refurbishment service to address a growing need for a cost-effective but low risk way for organisations to extend the life of industrial pumps without the need for wholesale replacement," said Oliver Brigginshaw, managing director of Amarinth. "As a pump design and manufacturing company we are able to draw on our broad range of skills and knowledge to ensure we return to our customers refurbished pumps that will often outperform their original specification with minimal disruption to their business and with on-going support well into the future."
If refurbishment is a viable option, then Amarinth has developed a standard procedure to make sure that all important components are replaced and knowledgeable engineers carefully inspect all non-replacement items for wear to ensure they are within tolerance. In some cases, Amarinth is able to re-engineer components, rather than just replicate them, improving on the original design and increasing the pump's reliability or performance.
Following the overhaul, pumps are tested at Amarinth's in-house facility to certify them to the same standards as a new pump.
Amarinth has already developed a growing business in manufacturing spares and re-engineering components for Girdlestone pumps, and can provide plug-and-play new pumps to replace many of the Girdlestone range.