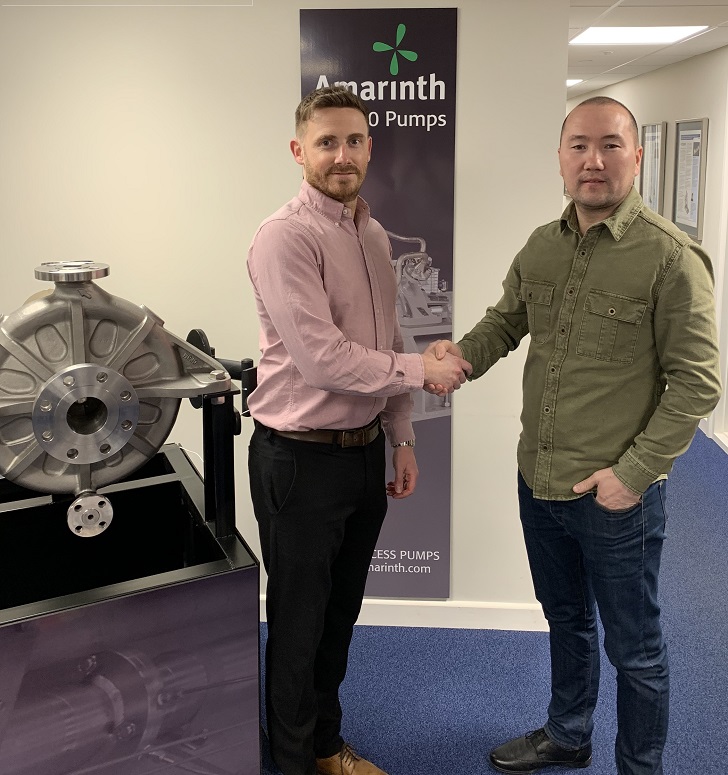 Amarinth has secured an order from Karachaganak Petroleum Operating (KPO) in Kazakhstan for bespoke vertical pumps to replace existing Girdlestone pumps.
The KPO order, for two 3m vertical pumps, is the first that Amarinth has won through its agent Industrial Systems Group (ISG), a supplier of equipment for the oil & gas and associated industries based in Kazakhstan.
The pumps will replace Girdlestone units operating in a hazardous area and so had to be matched both hydraulically and dimensionally to the old pumps. The new Amarinth pumps, which were required on a tight 24 weeks delivery, incorporate a bespoke external line bearing feed to each of the individual line bearings and a narrower non-standard baseplate design.
"We are delighted to have secured this order from KPO with our agent ISG," said Oliver Brigginshaw, managing director of Amarinth. "We have a successful track record of providing pumps into the Caspian region and our partnership with ISG is the next step in developing our presence further."