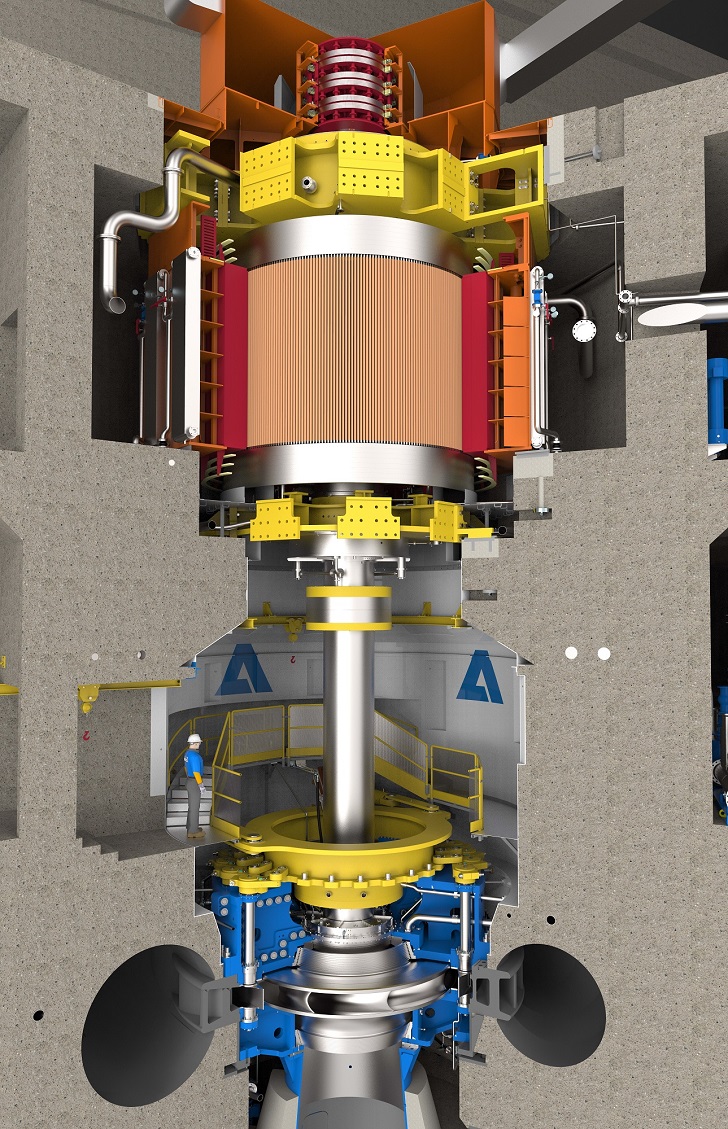 Andritz, as part of a consortium with the construction group Strabag, has signed a contract with Dubai Electricity and Water Authority (DEWA) to supply and commission the entire electro- and hydro-mechanical equipment for the Hatta Pumped Storage Power Plant in the Hajar Mountains near Dubai.
Under a contract worth more than E100 million, Andritz will provide the electromechanical equipment for two 125 MW Francis-type pump turbines with double-fed asynchronous generators and auxiliary systems, all gates and trashracks, 320 m of penstocks, main inlet valves, main power transformers, GIS switchyard, and high-voltage cables to connect the new power plant to the national grid.
A detailed model test to guarantee the characteristics of the turbine will be conducted in Andritz's own test laboratories.
Andritz says that Hatta will be the first project of its kind on the Arabian Peninsula. The final concept is based on a shaft-type powerhouse close to the existing hydro reservoir, capable of providing 250 MW for six hours. Due to the relatively limited reservoir capacity, the available head will vary significantly between 175 and 125 m during the cycle. To overcome this substantial variation in head but still keep the units running at a high efficiency level over the complete cycle, both pump turbine units are equipped with double-fed asynchronous motor-generators, allowing the units to operate at variable speed.
Startup is expected for the first quarter of 2024.