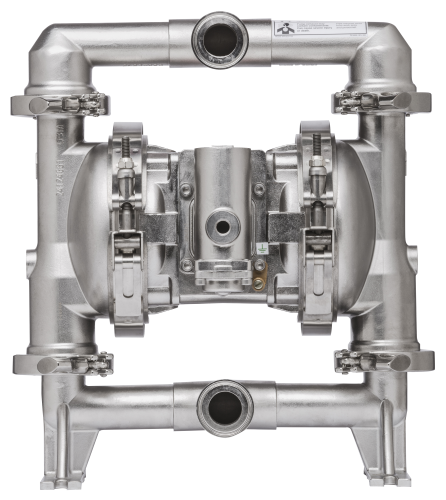 The SD line is designed to pump and transfer materials for the food, beverage, pharmaceutical and cosmetics industries efficiently and safely.
The pump's quick-knock-down (QKD) design means it can be disassembled rapidly making it easy to inspect, clean and maintain.
Ingersoll Rand says that the SD pump is ideal as a feed pump in a filling process, as part of a "clean in place" practice, or in a high-volume dispensing application.
"We look forward to collaborating with customers in new industries to solve fluid management challenges with the SD line," said Nelson Wesley, Ingersoll Rand's global product leader for diaphragm pumps.
The one-inch SD10S diaphragm pump will be available worldwide in December and the two-inch SD20S model will be available to order in early 2015.