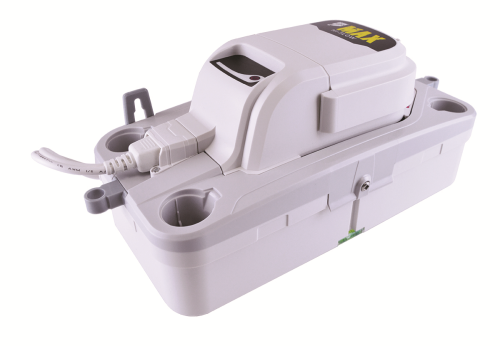 The MAX Hi-Flow replaces all Aspen Pumps' existing tank pumps, allowing AC contractors to stock fewer pumps in their vans. The product has a low profile so is suitable for use in cassette air conditioning applications. Designed with AC contractors in mind the MAX Hi-Flow offers a range of features to make installation safe and simple with no maintenance call outs. It is also splash proof.
Plug & play technology
The pump has multiple mounting clips, as well as a built-in spirit level, and plug & play connection. It has a quick release reservoir which allows the unit to be serviced while still attached to either the wall or rod mounts. This feature makes servicing far easier and safer for AC contractors helping to avoid reservoir water spills.