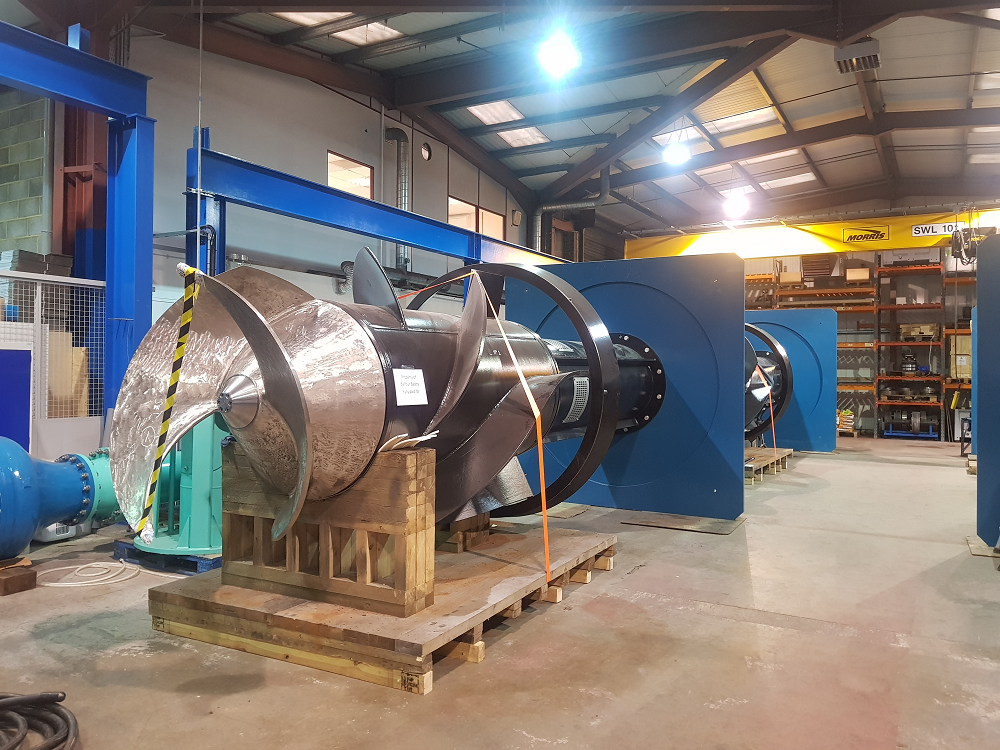 Bedford Pumps Ltd, manufacturers of high-capacity flood defence pumps, has selected Thordon Bearings' water lubricated SXL bearings for a new pump design developed for the Islington Pumping Station, in King's Lynn, Norfolk in the UK.
The project will see four fish-friendly land drainage and flood control pumps installed at the new 16,000 l/s (253,605 US gal/min) capacity pumping station which, when commissioned, will protect a 6000 ha (23m2) area of low-lying fenland.
Canadian based Thordon Bearings, manufacturer of elastomeric polymer materials, supplied eight 200 mm (7.9 in) inside diameter fully finished water lubricated SXL bearings, in a contract that marked the first application of a Thordon bearing in a Bedford pump.
Alix Macdonald, engineering manager, Bedford Pumps, said that the company had created a new type of axial flow pump to offer better efficiency, better solids handling, and enhanced environmental protection.  "We found the Thordon product to be the best solution for large diameter vertical shaft bearings. The water lubricated elastomeric polymer material allows the impeller to run at much tighter tolerances, improving overall efficiency, maintainability and reliability."