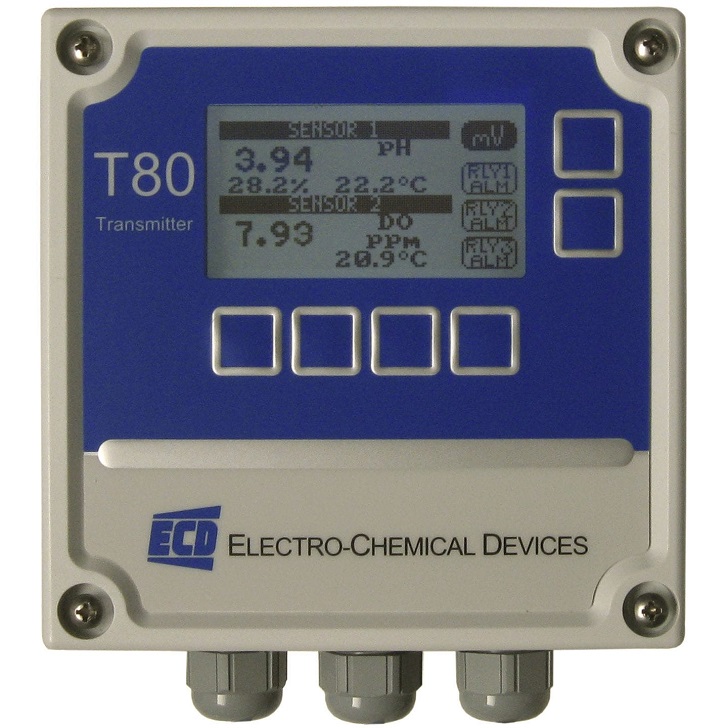 A Bell Flow Systems water sensor can monitor the level of chloride in a stream and transmitting data to control dosing to maintain a set concentration. Using equipment manufactured by Electro Chemical Devices, Bell Flow Systems can provide a chloride sensor married with a digital transmitter.
The Bell Flow Systems' T80 transmitter has been designed as a universal transmitter to accept various different sensors for pH, ORP, dissolved oxygen, specific ion, conductivity or resistivity measurement and has two channels to simultaneously measure two different parameters.
Measured values
The transmitter allows users to read the measured values, which could be viewed graphically, as a percentage of the 4-20mA scaling or as the measured value and also to use a 4-20mA output to control the dosing and maintain an accurate chloride concentration.
Relay outputs are also used to trigger alarms when specified values were reached. The transmitter also offers Modbus, and HART communications making this a versatile unit for many industrial applications. The simple menu structure and easy to read LCD display makes this very user friendly and an attractive choice for clients.