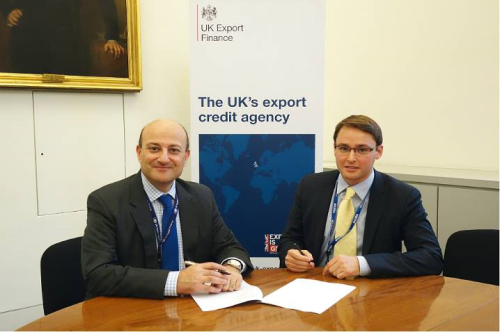 Under the project, Erbil will get a 600 000 m3/day state-of-the-art water treatment plant, while Sulaimani will benefit from water treatment plant upgrades and the construction of cutting-edge wastewater treatment works and sludge treatment facilities.
A loan for the development works is being financed by UK Export Finance (UKEF). JP Morgan is acting as the facility agent and mandated lead arranger for this initial loan on behalf of UKEF to The Kurdistan Regional Government. Development works, which will include all relevant site surveys, social and environmental impact assessments and detailed designs, will run for a period of 6–12 months before construction.
"The signing of this contract in Kurdistan is a major landmark in providing technological and financial solutions that address complex water-related challenges in the region," said Biwater chairman Sir Adrian White.
Kurdistan Prime Minister Nechirvan Barzani said: "This is a significant step that will help improve the daily lives of the citizens of Erbil and Sulaimani. It is also the first time the UK government has provided a direct loan to the KRG to boost our infrastructure. We hope this initial loan will pave the way to attracting finance for the next stage of this important project."