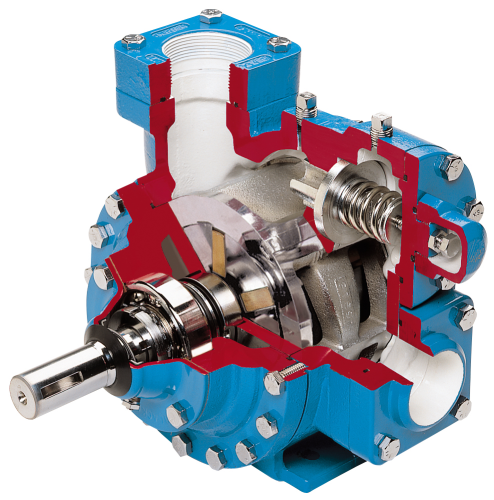 The Neoprene components have improved resilience characteristics and high tensile strength properties. They are compatible with some refrigerants and other specialty gases.
The SGL Series pumps are available in five sizes with capacities of 4 to 300 gpm (15 to 1,135 lpm). They have a ductile iron construction with an internal relief valve with optional spring ranges and are designed with a cavitation suppression liner for reducing the noise, vibration and wear normally caused by entrained vapours.
The sliding vane pumps feature replaceable casing liners and end discs that make it possible to rebuild the pumping chamber to a like-new condition and a symmetrical bearing support for even loading and wear for long pump life. The pumps' vanes can be easily replaced without removing the pump from the piping system.
Other options available on SGL Series pumps include mechanical seals constructed from HBNR, FKM and PTFE material.