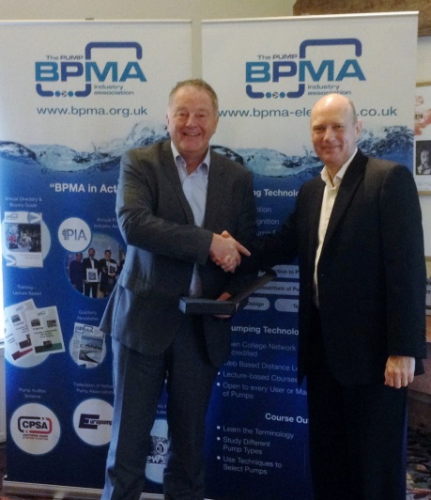 His presidency coincides with the 75th anniversary of the BPMA in 2016.
"Being elected as president of the BPMA is a great honour; one which has been heightened by the added good fortune of my term in office coinciding with its 75th anniversary," said Reynolds.
"We have a number of activities planned to mark our 75 years of endeavour on behalf of the UK pump industry, and I look forward to an exciting and productive year ahead."
Reynolds takes over from Andy Ratcliffe, managing director of KSB Pumps Ltd, who completed his two-year tenure as BPMA president.
Steve Schofield, director and chief executive of the BPMA, said: "This is a great accolade and one that reflects the continuing efforts that Peter makes to raise the profile of the industry in general and to tackle the tough issues that it faces today. The BPMA has enjoyed the support and engagement of some very talented people at its helm over the years, including of course Andy Ratcliffe, and we are delighted to have Peter join that impressive line-up. I look forward to working with him as we continue to drive the association forward."