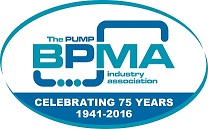 The BPMA has for many years provided generic information to its members on EU Directives which specifically affect the pump industry, either through guidance documents, position papers or more general information given out at meetings. The BPMA believes it is the only UK organisation that specifically addresses the effects of EU legislation on suppliers of liquid pumps.
Building on this important 'information transfer' the BPMA has introduced its new advisory service to help companies achieve and maintain the correct CE Marking procedures and documentation.  Through this new service, the BPMA will site visit a company's premises in the UK and carry out an evaluation of its on-site Technical File, CE Marking, Declaration of Conformity, and other compliance procedures. It will then provide an information folder, offer specific advice and information and submit a written report.
The cost of this service will be £1,000.00 + VAT and expenses (for BPMA Members).