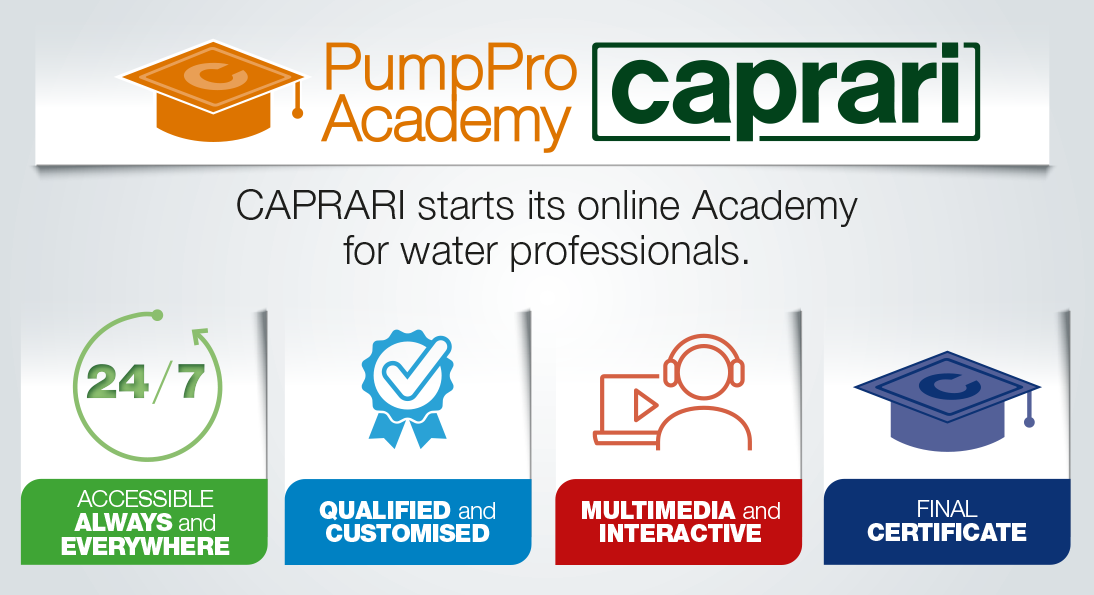 Caprari has launched its PumpPro Academy, a multilingual training programme developed for both internal staff and its distribution and service network which gives water professionals online access to professional training in Caprari products.
The new project, designed in-house at Caprari and in continuous development, is based on multimedia learning modules, covering theory and practice. To complete the modules users must pass intermediate checks and final tests, necessary for monitoring, evaluating and guaranteeing the user's level of learning.
The PumpPro Academy project is part of a wider programme of technological transformation undertaken by Caprari in 2019 and known as Caprari 5.0. Its goal is to optimise and increase the efficiency of all processes withing the Group.
Armando Bigliocchi, Corporate Customer Services manager said: "We're confident that we've met a strongly felt need within our distribution and service network. Through this new multilingual platform, we'll be able to standardise and monitor the training paths of our users, whose success in passing the courses will be attested by a Caprari PumpPro Academy certificate which has international recognition."