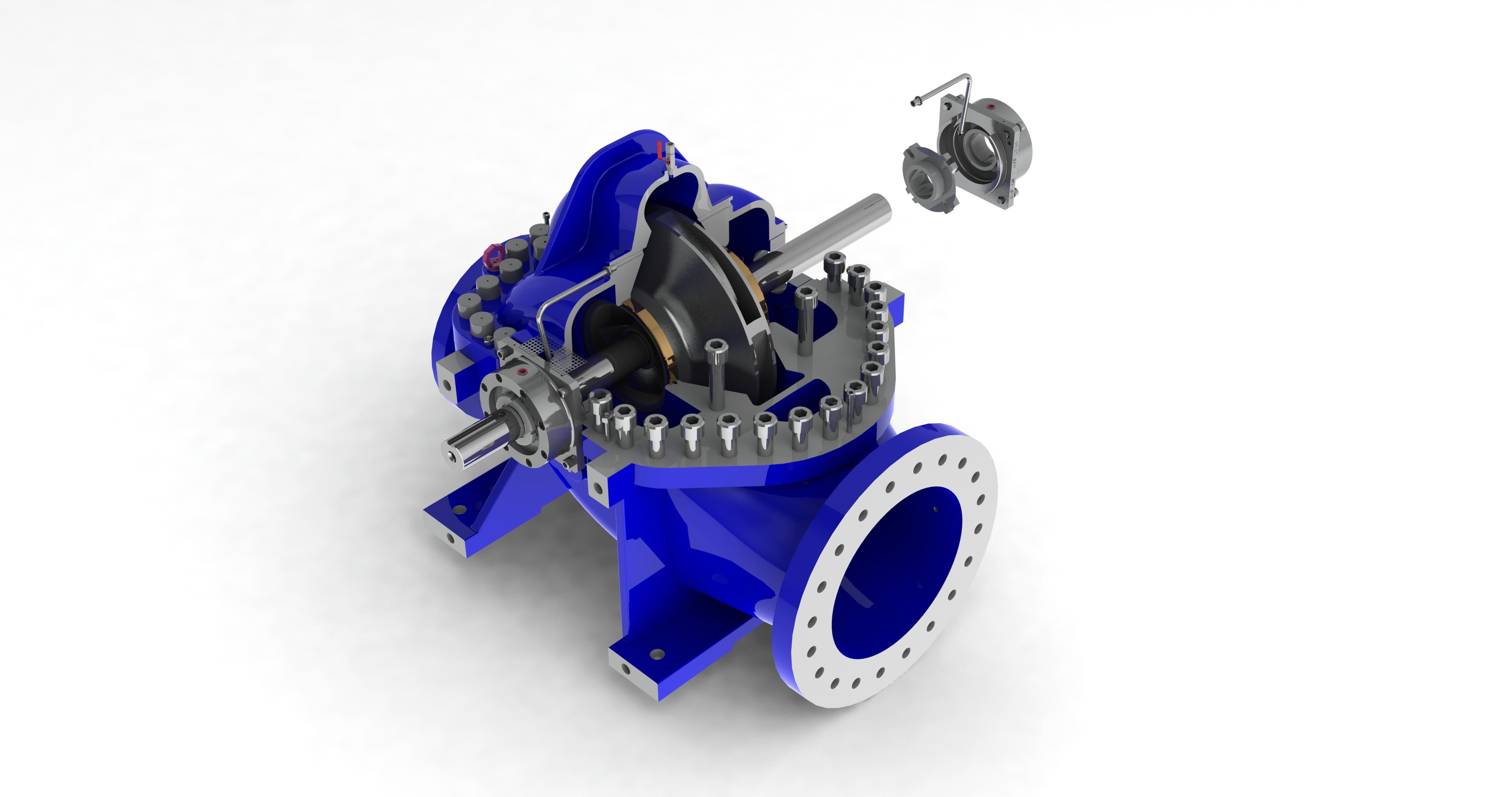 Celeros Flow Technology has introduced its latest generation of axially split, double entry pumps, the Uniglide-e range, which uses 3D and Finite Element Analysis (FEA) software.
Part of the ClydeUnion Pumps (CUP) Glides range, Uniglide-e split pumps have a capacity of up to 4,000 m3/hr (17,600 USGPM), a delivery head of up to 200 m (670 ft) and operate at speeds of up to 1,800 rpm.
The pumps' hydraulic design and the application of a special internal coating provides low NPSH, stable characteristics and high levels of efficiency. Typical applications include water treatment, processing and building services' sectors.
Uniglide-e pumps feature a keyless drive design that eliminates the impeller key, a common cause of shaft failure due to fretting and fatigue failures. The keyless drive is considered a highly effective method of guaranteeing maximum power transmission without the risk of fatigue failure.
The pumps are also equipped with a high tensile shaft designed to minimise dynamic shaft deflection and provide an ample safety factor in rotation speed. Radial thrust is reduced with a double volute casing design.