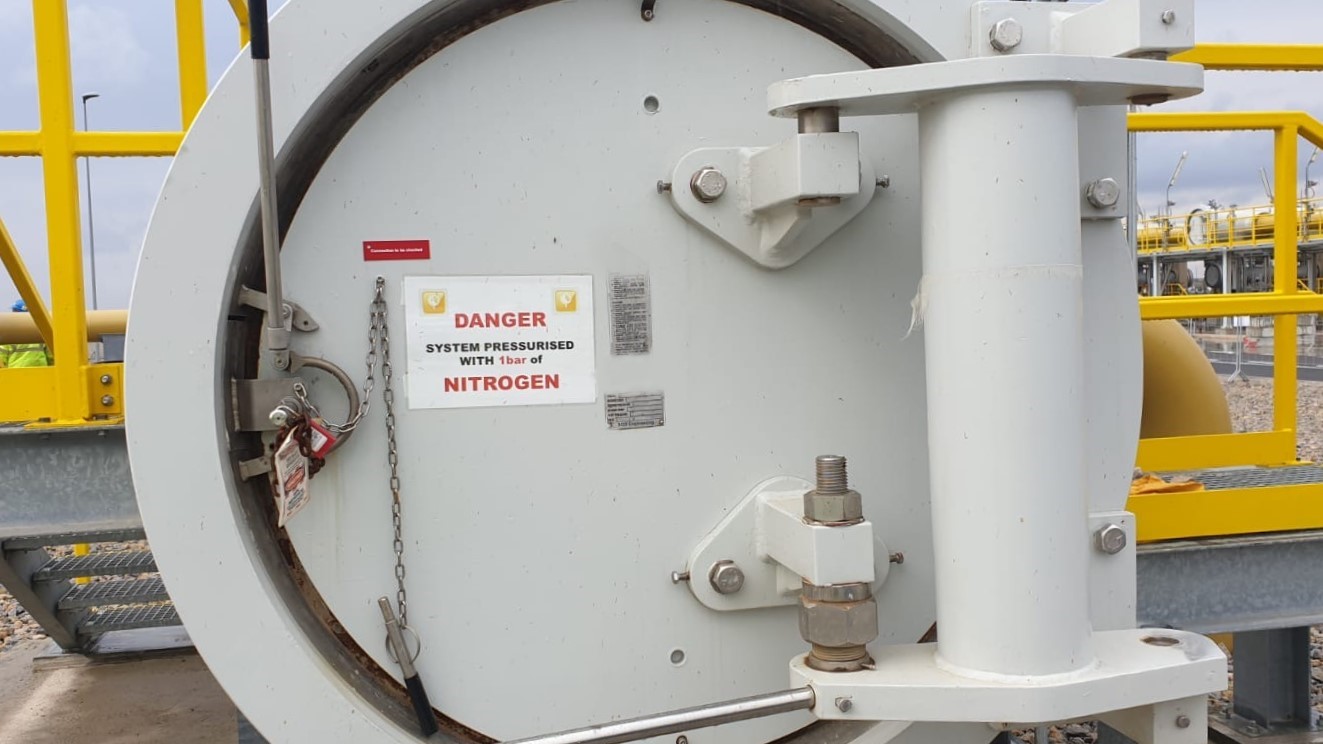 Celeros Flow Technology brand GD Engineering has introduced its flanged GD Bandlock2 closure, which can be fitted to new or existing installations as a direct replacement for a blind flange.
The cumulative downtime caused by blind flanges can cause inefficiencies and drive up costs in industries such as oil and gas exploration, chemical processing, water treatment and power generation.
The flanged Bandlock2 closures are designed for installations where the operational overhead for opening an existing blind flange is uneconomical over the life of the installation. They provide horizontal or vertical access to any pressure vessel in seconds and can be operated safely at considerable speed. Any size of unit can be opened or closed in less than a minute, without special tools. The locking band mechanism is a duplex stainless steel conical thrust locking band fitted between the closure door and hub. It is designed to transmit the pressure load uniformly around the full 360° circumference of the hub. These access solutions are complemented by full lifecycle support, including seal refurbishment/replacement, and expert technical advice on how to maximise performance.