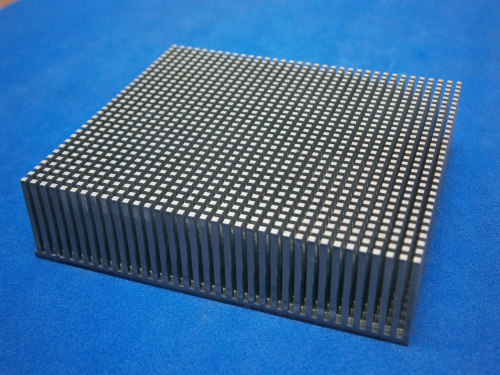 ADCP is a hydro-acoustic current meter, similar to a sonar, which attempts to measure water current velocities over a depth range using the Doppler effect of sound waves reflected back from particles within the water column. Ultrasonic ADCP technologies are used for oceanographic, waterway and wastewater usage.
While ADCPs have been on the market for a number of years, recent developments have driven improvements in efficiency and versatility. Typically, working frequencies now range between 38 kHz and several megahertz. Morgan is creating ceramic ultrasound transducers in a range of shapes and geometries up to 254mm (10 in) in diameter and is also harnessing its manufacturing capability to produce the large ceramic blocks used for the low frequency requirement of ADCPs. To achieve optimum efficiency, increased bandwidth and range, Morgan's transducers use piezo-composite elements.
The transducers are made from a modified range of soft piezoelectric (PZT) materials such as PZT5H1 or PZT5A1, which have been developed from Morgan's proprietary range of ceramics and deliver greater sensitivity. The large size block increases the directivity, lowers the operating frequency and hence the profiling range while reducing potential interference from objects located within the profiling range.