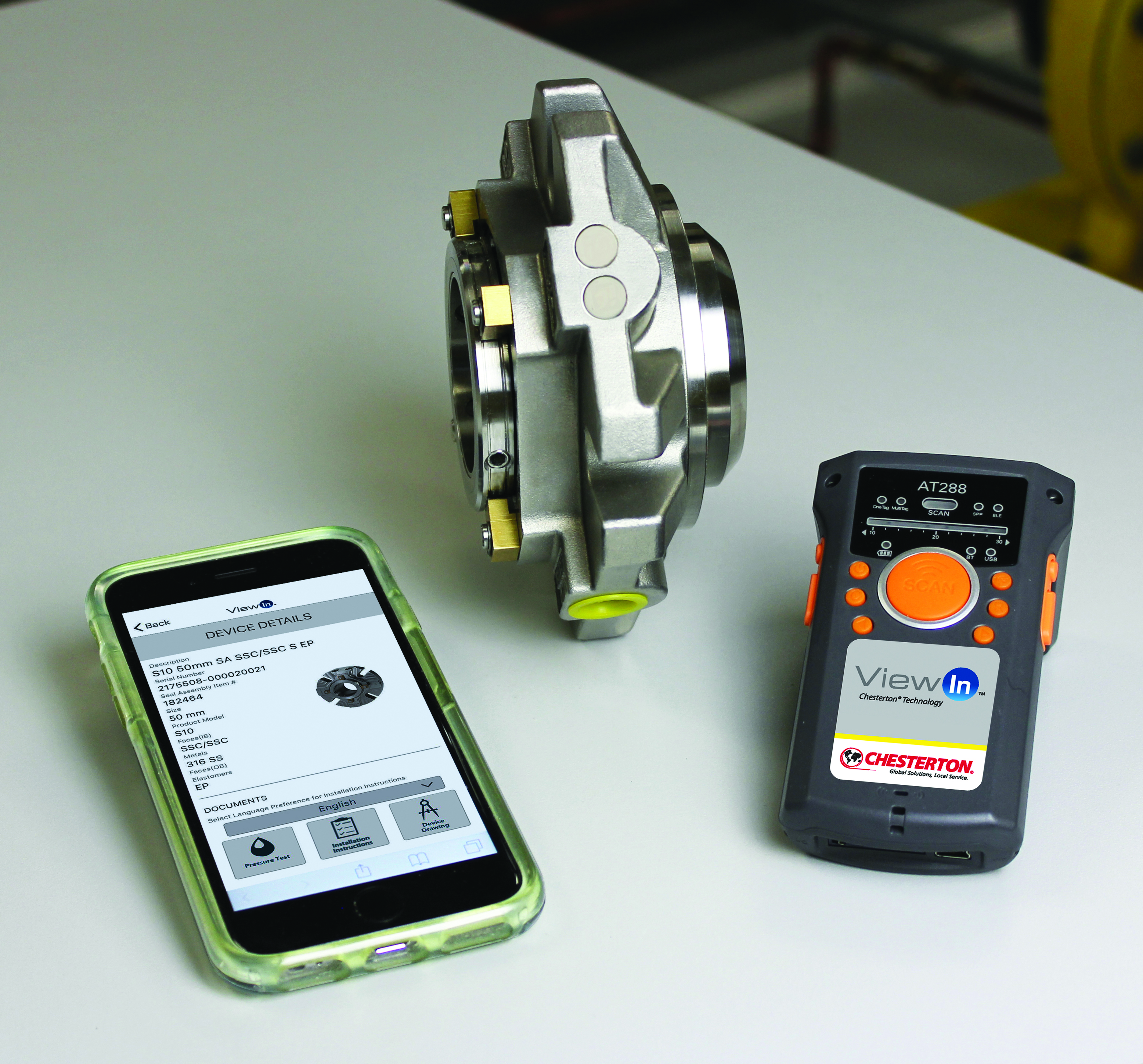 Industrial seal specialist, A.W. Chesterton Company, has recently announced the introduction of its latest mechanical seal product, the Chesterton ViewIn Technology, which facilitates seal identification and maintenance.
The ViewIn Technology does this by providing wireless seal identification and recordkeeping via a mobile app. Each ViewIn-enabled Chesterton seal is equipped with Radio-frequency identification (RFID) tags that can be read using a Bluetooth-connected RFID reader.
The RFID reader can then retrieve pertinent seal information, sealing device drawings, pressure test reports, materials of construction, and supplementary items. The new technology initially became available from 1 October 2018 with Chesterton's S10 and S20 Cassette Seals.
"ViewIn provides a new level of efficiency in seal management," said Steven Bullen, Global Product Line Manager, Chesterton Global Marketing. "This new Chesterton technology will greatly facilitate seal and pump maintenance by allowing personnel to access relevant seal information immediately, when they need it, even when equipment is running."
The ViewIn web/mobile application can be downloaded free from the Apple Store or Google Play. For more information visit the Chesterton ViewIn website.