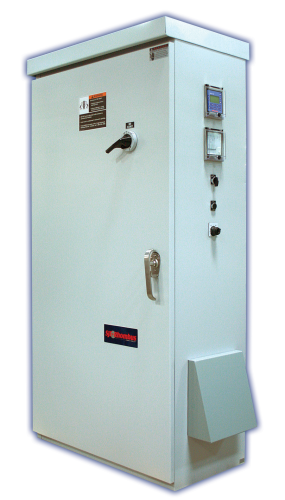 The VFDC-1300 is equipped with a variable frequency drive (VFD) in a NEMA 3R enclosure with a circuit breaker, VFDC-1300 controller and a pressure transmitter. 
The control panel also includes proportional integral derivative (PID) control with sleep function, fill pipe function, dry run protection with automatic re-start after a pre-set time make this control solution ideal for irrigation pumping systems.
The VFDC-1300 control panel can be configured for simplex, duplex or triplex pump control using a single variable frequency drive.