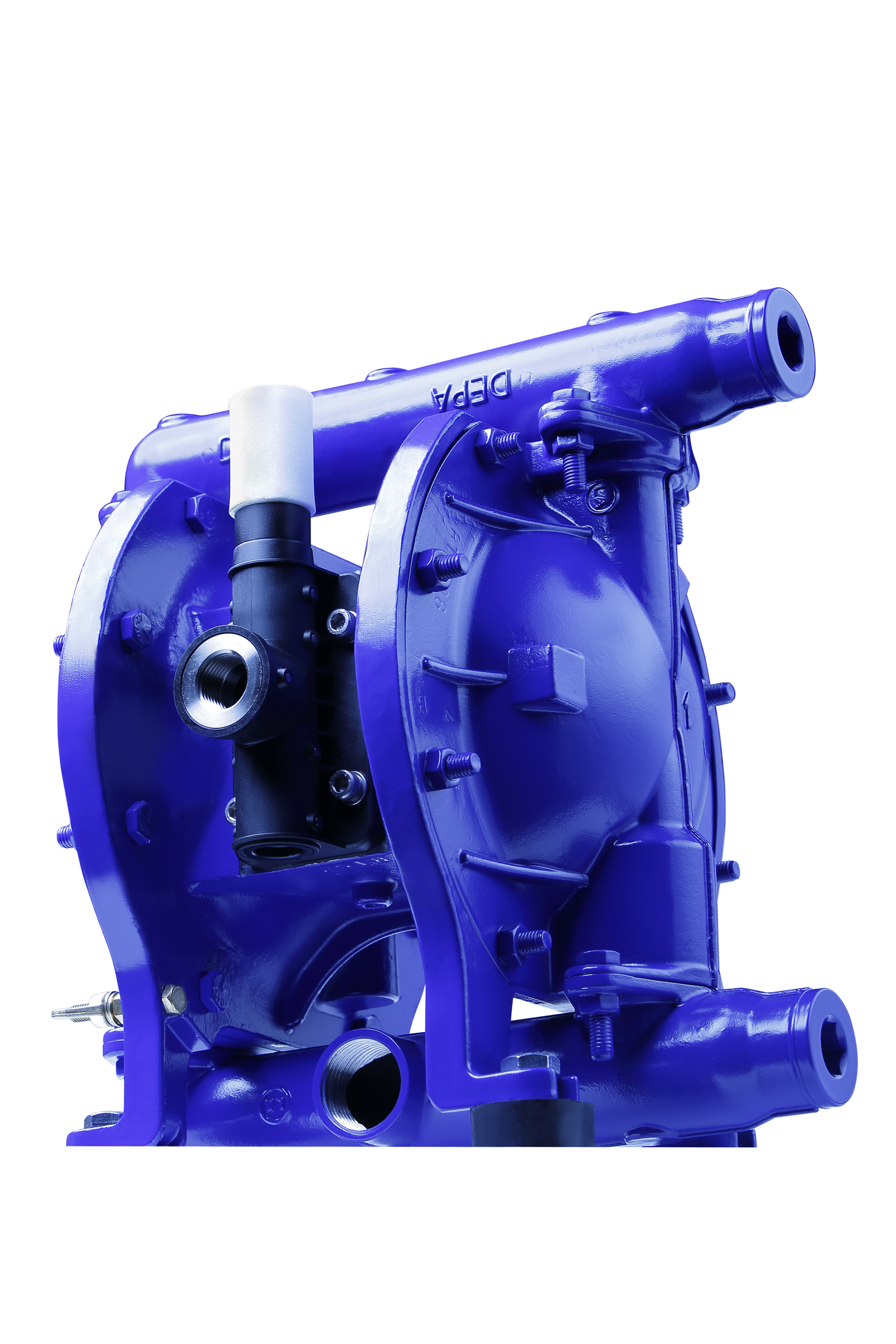 Crane ChemPharma & Energy, a business of Crane Co., recently announced the availability of the next generation DEPA DH line of air operated double diaphragm pumps in cast stainless steel.
This new range will include five sizes that are certified to ATEX Zone 0 and five sizes that are certified to ATEX Zone 1.  Made of cast stainless steel (316L) and developed for industrial and chemical applications, the company says the DEPA DH pump features an optimised pump design that can improve efficiency by up to 57% and increase flow rate by up to 10%.
With a free-standing, bolted design, it is made of fewer parts than previous models, improving maintenance in place capabilities. Additionally, its flexiport design enables on-site adjustments to the port orientation, as well as expanded application opportunities within a pressure range of up to 8.6 bar (125 psi).
Chris Blanchard, Global Business Line Manager, Pumps, Crane ChemPharma & Energy, said, "This year marks the 50th anniversary of the DEPA brand and since its inception, we have always prioritised innovation, quality and reliability. So what better way to celebrate this incredible milestone than with the introduction of the cast stainless steel DEPA DH line of pumps."
.
.