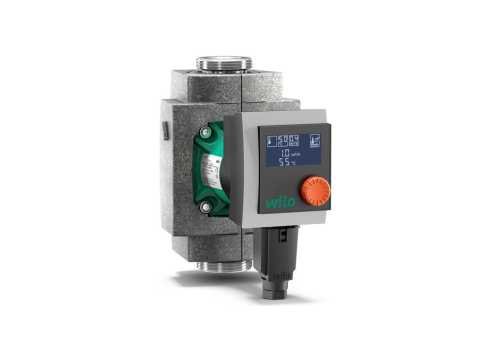 "Similarly to the Wilo-Stratos PICO, this pump combines a modern display, innovative functions and unbeatable efficiency," explained Wilo product manager Stefanie Sabinarsz. "Furthermore, the new Stratos PICO-Z is adapted perfectly to drinking water applications with its special system features and thus meets the two most important requirements of this application: preventing stagnation and formation of legionella as well as continuously guaranteeing a warm water supply."
With a maximum delivery head of 6m and a maximum volume flow of 3.5 m³/h, the pump is mainly used in small commercial buildings, for instance in small hospitals, hotels or public buildings, but also in blocks of flats.
The pump offers the two operating modes "Manual" (Δ p-c) and "Temperature-controlled". Due to the options, Wilo says the pump can be optimally adjusted to every installation.
Another system feature is thermal disinfection. When the function is activated the pump automatically detects the thermal disinfection of the drinking water tank and supports it. Wilo says the new stainless steel pump housing is in line with the highest technical and optical standards: "Usage of stainless steel housings increases the durability of the pump significantly," stated Sabinarsz. "The material protects the water reliably and safely from bacteria and corrosion. We are following the future trend in the market by using stainless steel for these kinds of applications."