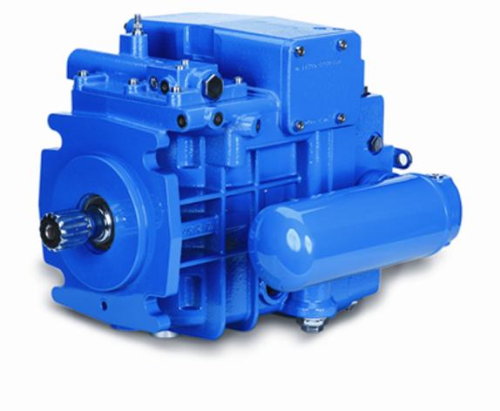 The Eaton Series 760 pumps and motors have a SAE D-flange mount and are available with displacements of 130 cc/rev at 3200 rpm operating speed and 160 cc/rev at 2950 rpm operating speed. The working pressure for both displacements is 430 bar, with a high pressure relief setting of 465 bar for the pump.
Key benefits of the new quiet and durable Eaton Series 760 pumps and motors are a high-efficiency inline axial piston design with high-speed/high-flow capabilities and high corner power. The Eaton Series 760 pumps include a high displacement integral charge pump and same-side porting. The motor features a standard integral shuttle valve design with optional bolt-on valve configurations for same side or rear ports.
Typical applications for Eaton Series 760 pumps include drilling and associated equipment, sewer cleaning systems, agricultural sprayers and harvesters, tub grinders, railway maintenance equipment, material handling systems, marine thrusters, snow groomers, earthmoving and construction equipment and directional drilling machines.