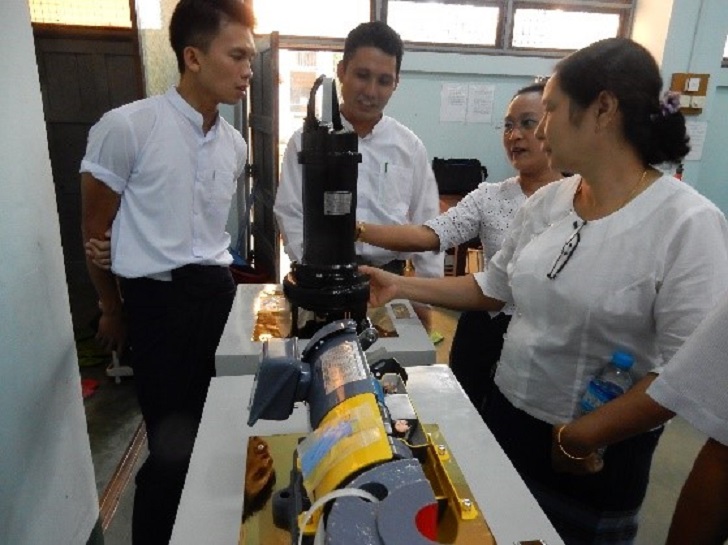 Ebara Corp has given pumps to Yangon Technological University in Myanmar as part of the Japanese company's international cooperation activities.
The objective is to deepen the university students' understanding of pump structures by experiencing real pumps during their classes. A short pump seminar was held at Yangon Technological University on the day the pumps were donated, with more than 30 mechanical engineering students and teachers attending.
Ebara has held more than 10 pump seminars in Myanmar to date. The pump company established a branch in Yangon in November 2015.