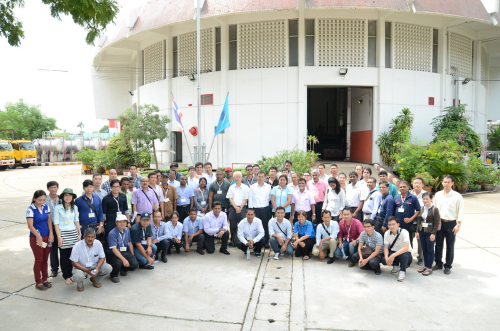 The seminars highlighted technologies related to flood control pumps, with lectures on technologies needed to plan large drainage pump systems, inspection tours of the drainage pumping stations that protect Bangkok from flood damage, and various other lectures that incorporated video and case studies.
The attendees came from seven from seven Southeast Asian countries: Thailand, Sri Lanka, Vietnam, Philippines, India, Cambodia and Laos.
This was the 26th time that Ebara held seminars in cooperation with the Asian Institute of Technology (AIT).