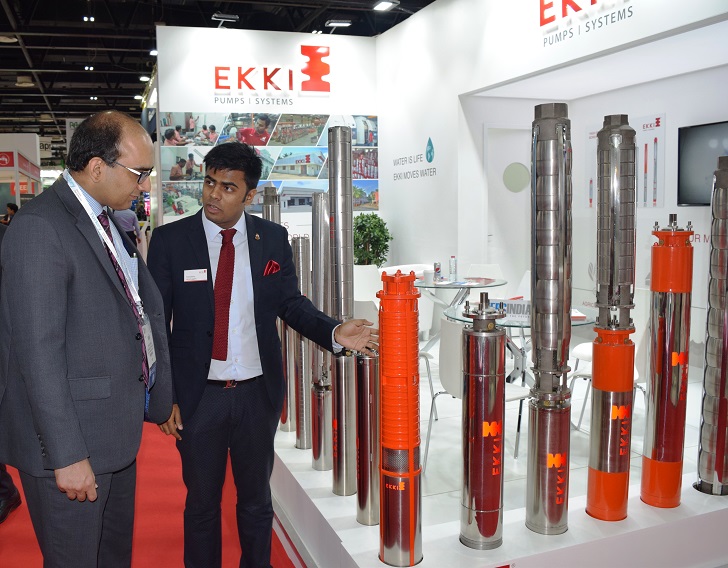 Indian pump manufacturer EKKI PUMPS has unveiled a new series of 6 in closed coupled borehole submersibles at the Building and Construction Expo Big 5, in Dubai.                            The 6 in closed coupled submersible pumps (6CC series) range from 1 HP to 3 HP, which the manufacturers claim is the first of its kind in the world. There are approximately 71 submersible models, including single shaft and split shaft types, which can deliver a head up to 140 m and high discharge flow up to 48 m3 per hour.  
These pumps can be used to draw water from any type of clean water sumps such as boreholes, tanks and wells across the agriculture, building services and public utilities markets.
Single shaft
The single shaft enables a more sturdy construction and its alignment is specifically designed to reduce vibration. Special winding designs make the series suitable for low and high voltage operations. 
These light weight close coupled submersible pumps have their own Hydraulic design, available in single phase for standard agricultural applications.