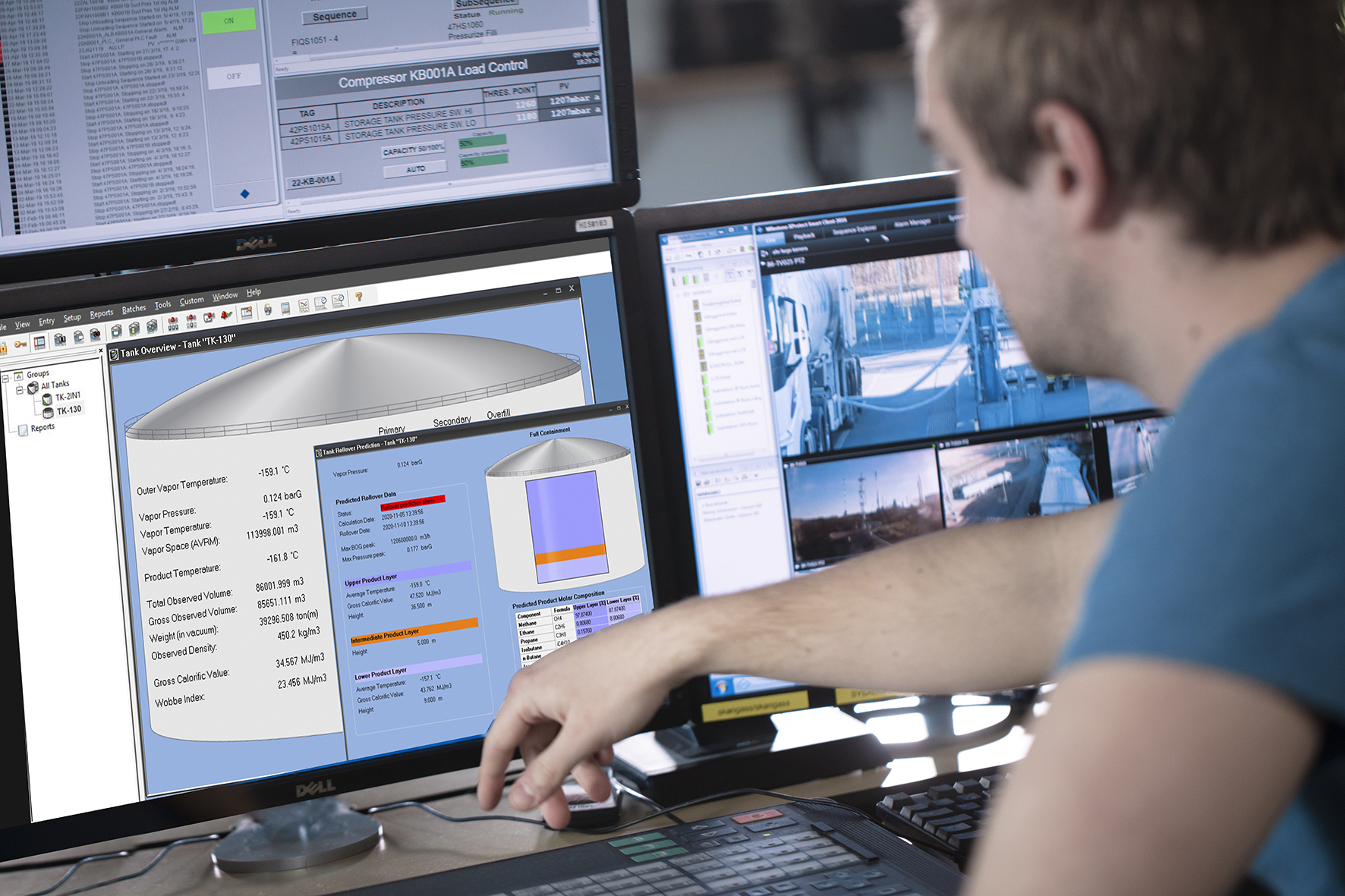 Emerson Automation Solutions has improved its Rosemount TankMaster software package to help optimise tank usage and increase safety in full containment storage tanks for LNG and other liquefied gases.
The tanks have a typical capacity of up to 200,000 m3 and place specific demands on tank gauging systems. TankMaster provides both inventory management and roll-over prediction in a single software solution, reducing costs and the risk of a potential accident. Roll-overs are dangerous releases of boil-off vapour that can occur when LNG stratification is left unchecked. The consequences can include extensive tank damage and the release of large quantities of LNG into the atmosphere, so organisations are required to implement roll-over prediction measures.
Emerson's TankMaster software uses data from level, temperature and density measurement devices incorporated into the Rosemount Tank Gauging System, to detect layering and calculate when a roll-over might occur, allowing preventative action. As well as inventory management and roll-over prediction in a single solution, Rosemount TankMaster offers stratification monitoring and alarms, cool-down and leak detection, temperature measurement overview and remote proof-testing support.