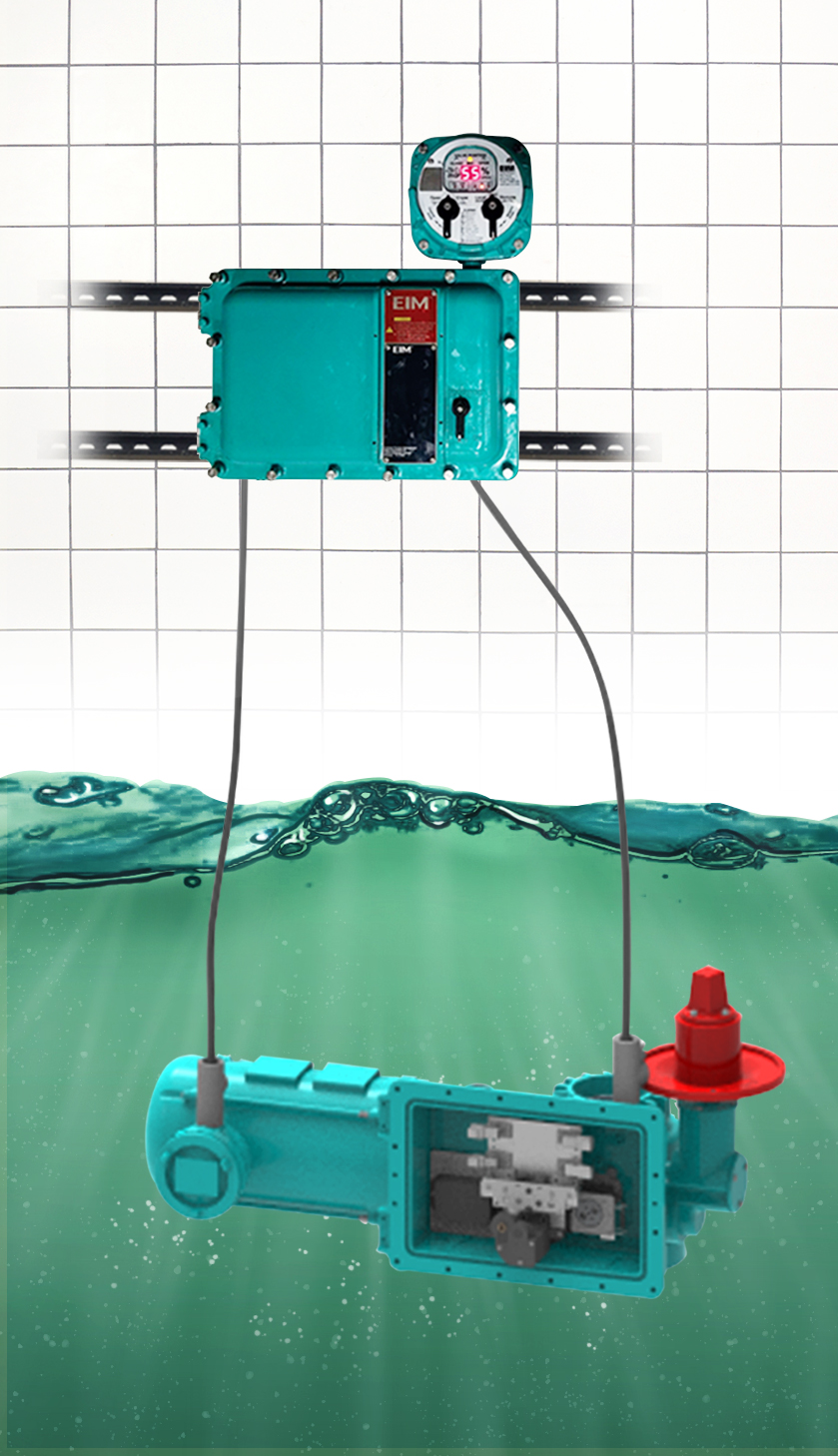 International technology and engineering company, Emerson, has recently launched its EIM Aquanaught, a waterproof submersible electric actuator designed to meet critical isolation demands on wastewater treatment plants during high water conditions.
The EIM Aquanaught submersible electric actuator can operate for seven days under 150 feet of dirty water. It features a robust mechanical design with a waterproof enclosure and hermetically sealed connections that ensure uninterrupted plant operation during flooding conditions.
Designed for gate or valve isolation applications found in wastewater, water, collection systems, hydropower, flood control and desalination plants, the Aquanaught allows facilities to remain in control of their isolation needs from a safe remote location even if the actuator becomes submerged for extended periods of time. Waterproof sensors provide an additional level of protection by enabling early diagnostic and preventive maintenance during the flooding event.
With experts predicting that flooding is expected to worsen as climate change progresses, the need for more reliable actuation technologies becomes critical for these facilities.
Shimona Verma, senior product marketing manager for actuation technologies at Emerson Automation Solutions, said, "When flood waters begin to overwhelm wastewater treatment facilities, it becomes critical for these plants to keep pace with the changing conditions and continue to operate for the sake of their communities."
To see a live demo of Emerson's EIM Aquanaught submersible electric actuator, visit Emerson's booth 8121 at WEFTEC 2018, 1 – 3 October, in New Orleans, Louisiana.