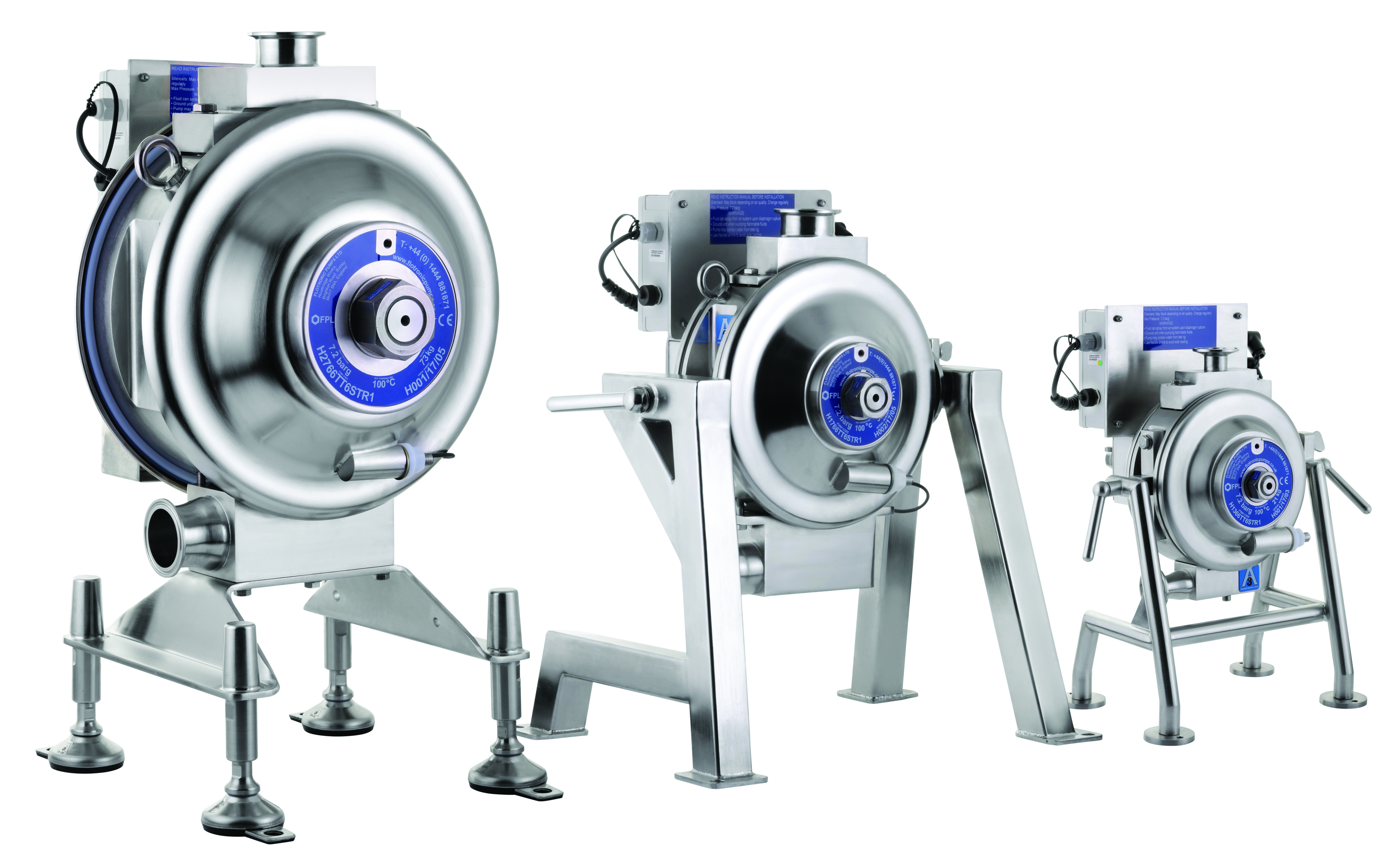 UK manufacturer of air-operated diaphragm pumps, Flotronic Pumps, has expanded its H Series pumps, designed to meet exacting hygiene standards.
Flotronic has now added a 7 inch and a 12 inch version to the original 10 inch pump in the H Series. All three models meet the 3-A Sanitary Standards, Inc (3-A SSI), which requires that all pump materials are acceptable for product contact.
Flotronic's 7 inch H pump is more compact than the 10 inch and is designed for dealing with low flow rate applications.  The pump sits on a stand and so can be easily rotated. Gravity separates the ball valves from their seats in this inverted position, allowing cleaning fluids to easily drain away.
The 12 inch H Series pump has a different solution to 3-A's drainability requirements. At 75kg, this larger pump has check ball valve seats engineered to allow drainage without inversion. This avoids the need to rotate a relatively large machine and lets the pump remain in its normal operating position.