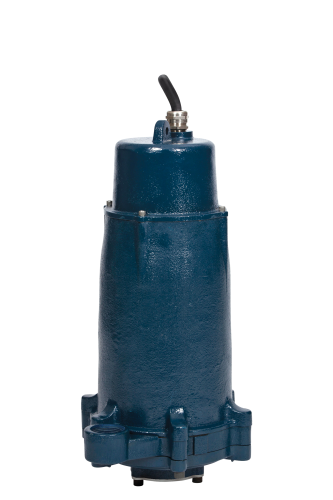 Available in an automatic or manual version, the FPS IGPH Series pumps utilise a proven and patented cutter system with tight clearances for superior grinding at 414,000 cuts per minute. The new units incorporate two non-clogging impeller stages for efficient pumping of sewage slurries with a shut-off head of 200 ft.
With only 16 full-load amps at minimum head requirements of 100 ft, these units can replace other grinders that fail to meet current application needs. Available in single phase or three phase versions, the pumps employ a powerful 2 hp, 3,450 rpm motor to handle the demands of grinding domestic sewage. Other design features include corrosion-resistant upper and lower brass impellers that minimise downtime and maintenance and built-in overload protection to prevent over-current/over-temperature damage.
The automatic model features start/run components encased in an oil-free chamber that requires no control panel, while the manual model uses externally mounted start/run components.