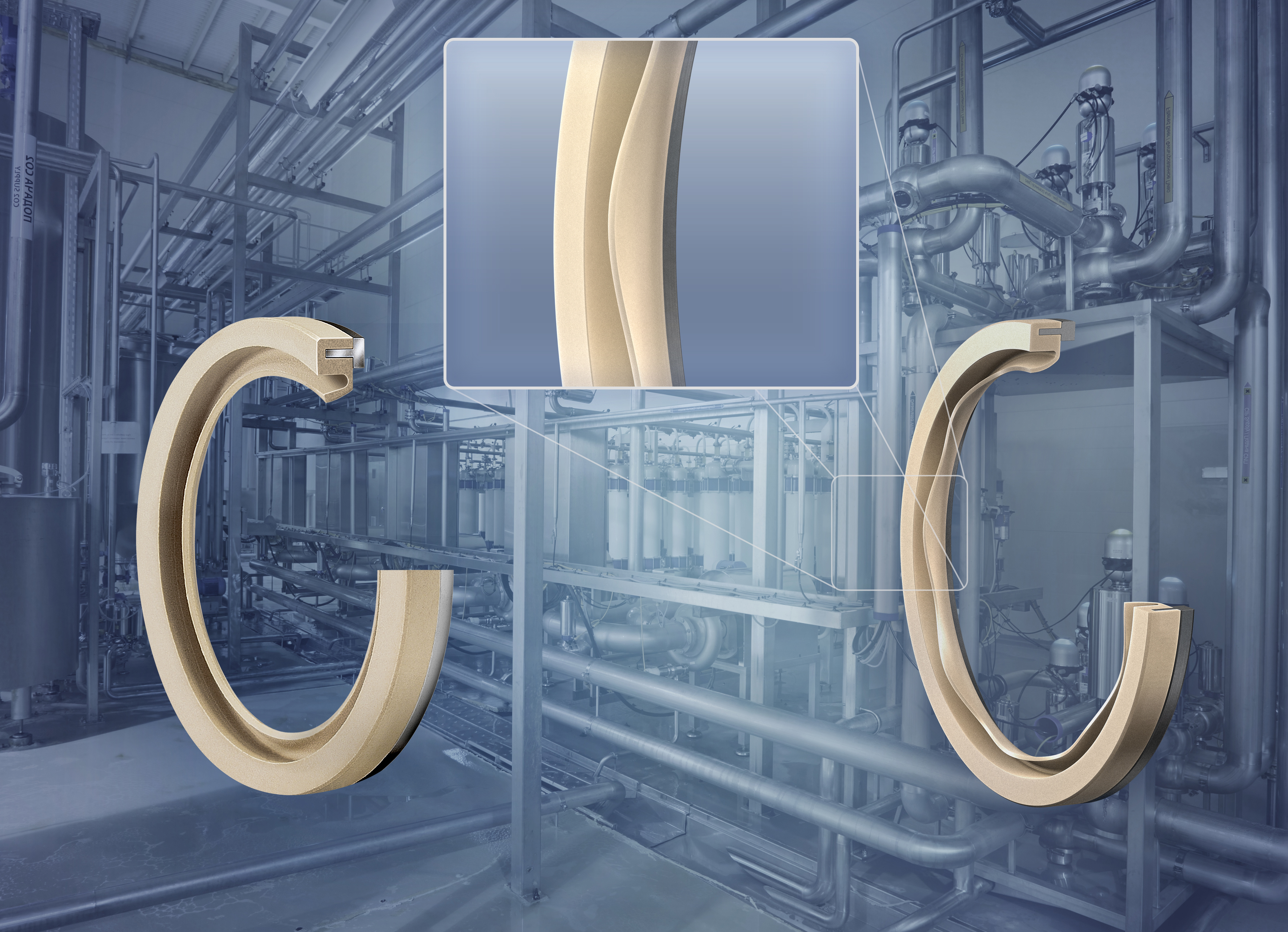 Freudenberg Sealing Technologies has developed a new rotary seal, the Gerromatic, with a wave-shaped sealing lip, increasing the maximum amount of pressure it can withstand.
Gear motors and pumps keep process material in constant motion in production facilities. Many shaft seals are used at drive shafts to keep liquids securely within the equipment. However, leaks can occur if the pressure on the seals becomes too great.
Instead of the rotation-symmetrical seal lip which is usually used and which can lead to leakage during wet-running, Freudenberg Sealing Technologies has developed the Gerromatic for wet-running applications and pressures up to 8 bar. It is equipped with a wave-shaped sealing lip, which results in a sinusoidal contact pattern, rather than a groove-like contact pattern.
As the shaft rotates, each point of the seal lip repeatedly coats a different area of the shaft, moistening it with the medium. This reduces friction and the usual temperature rise at the sealing area. The contact zone of the undulated seal lip, alternating between flat and linear, can distribute high pressure so the seal lip's performance is maintained.
It lies securely against the shaft and does not fold down, even across a wide range of pressures. In addition, the sinusoidal path is self-cleaning, quickly rinsing out any small particles which might settle under the seal lip.