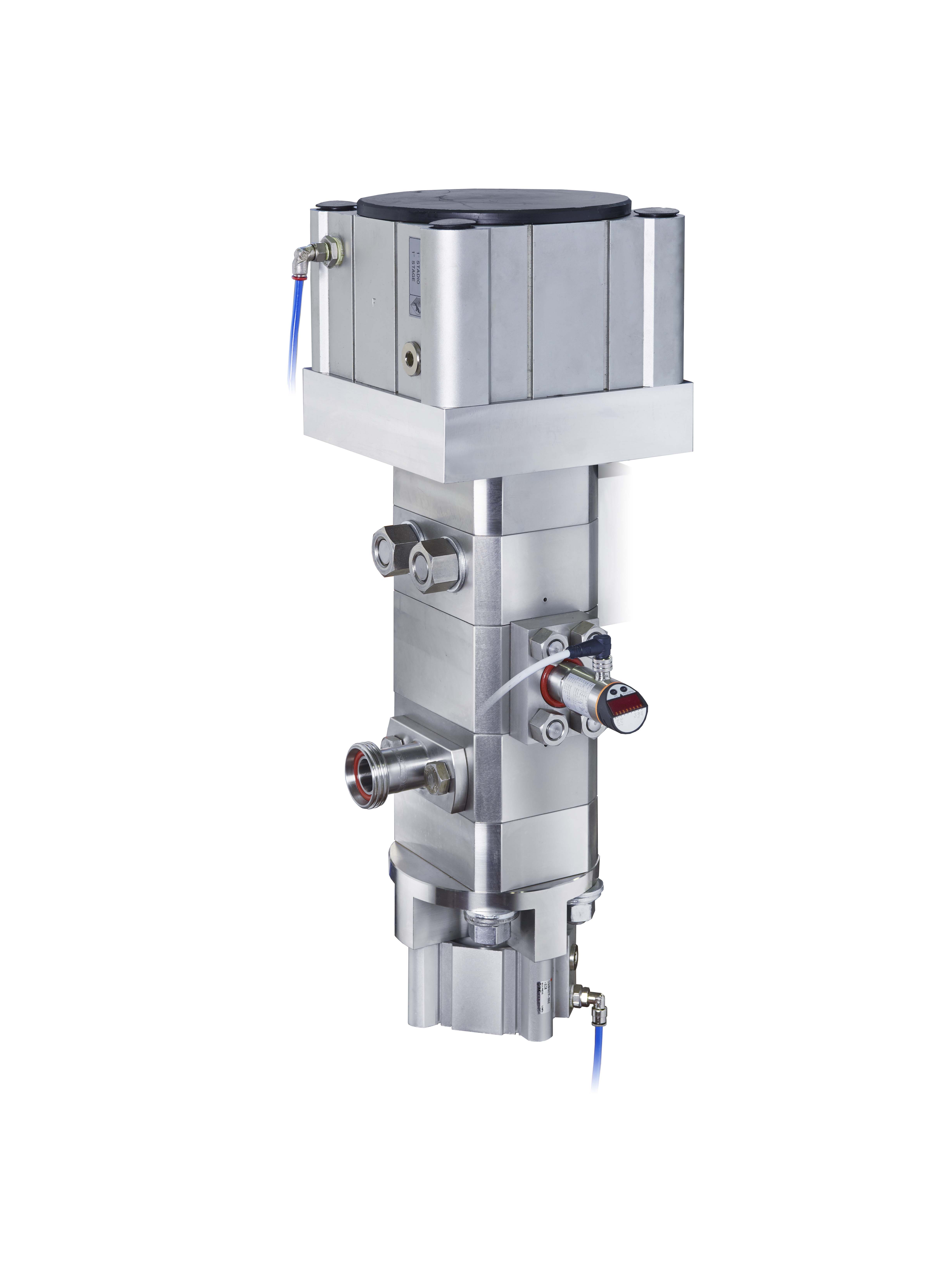 Pump manufacturer for the food, pharmaceutical and cosmetics' industries, GEA, recently premiered its newly-developed NiSoX homogenisation valve at ACHEMA.
The homogenisation valve distributes particles evenly in the desired size and is intended for the pharmaceutical and cosmetics' industries where very fine nanoemulsions and microemulsions are required.  The new NiSoX-Valve geometry optimises energy distribution during homogenisation, thereby reducing particle size and significantly improving the homogenisation effect.
The NiSoX-Valve consists of two active components: a deflector and the Cavitation Cloud Modulating System (CCMS), which collide the particles in the radial collider and reduce their size. Unlike the standard process, GEA does not press the media to be emulsified into an annular gap, but out of it. This results in better particle distribution, higher dilution, and reduction in their cohesive forces. The media then collides radially in a chamber. The imploding gas bubbles in the adjustable cloud cavitation can therefore more easily micronise the particle.
Using this method, GEA has succeeded in refining the homogenised particles and distributing them more evenly throughout the product, which improves the physical and visual properties, such as viscosity, transparency and gloss – all required in the processing of pharmaceutical and cosmetic nanoemulsions.