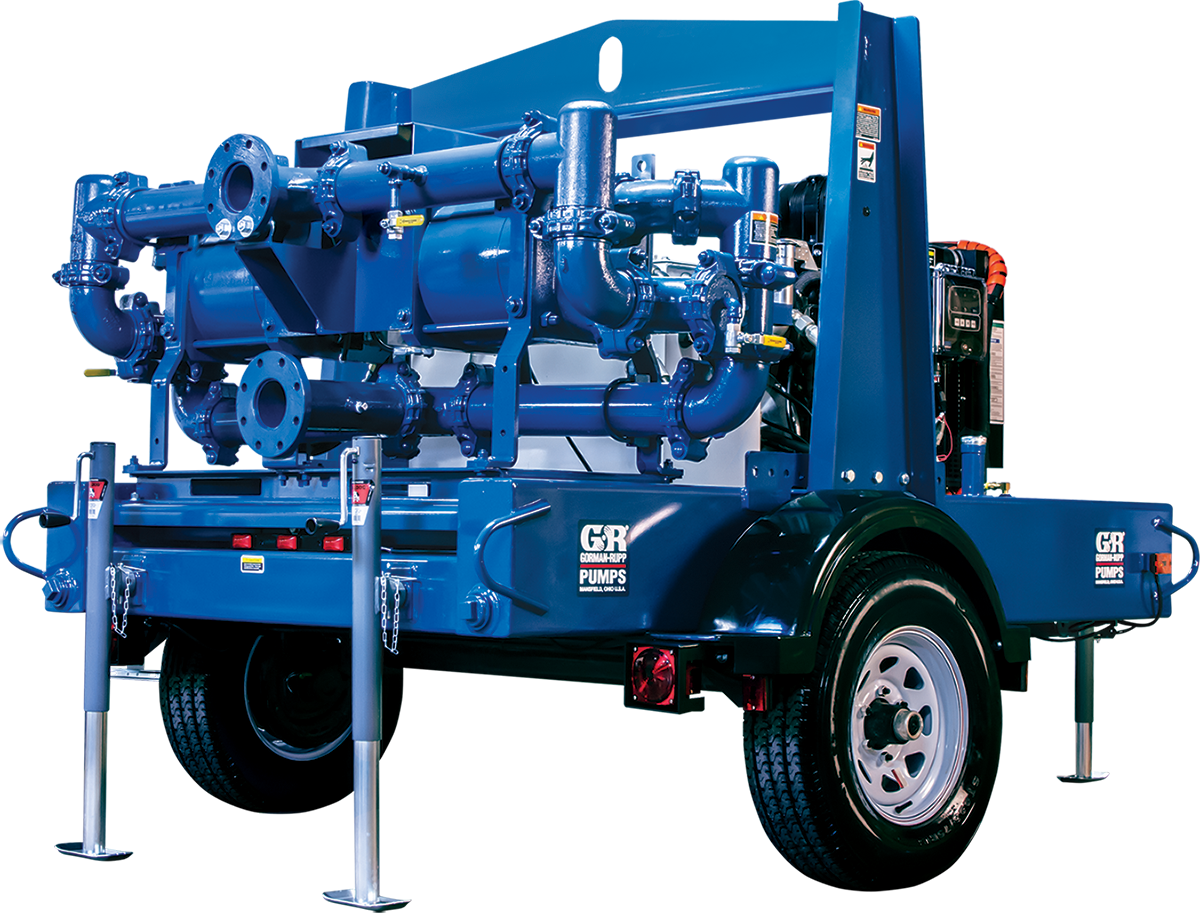 Gorman-Rupp's new self-priming, positive displacement, hydraulic piston pump, the SludgeKat, is designed to handle applications involving heavy sludges and slurries.
The SludgeKat has 4 in (100 mm) suction and discharge ports and is capable of flows up to 226 GPM (14.3 lps) and heads up to 390 ft TDH (118.9 m). Depending on the product being pumped, SludgeKat can pass up to 2.4 in diameter solids without damaging or clogging the pump. Units are equipped with the latest in Kohler Tier IV diesel engine-driven technology.
The pump end frame is mounted to a 52 gallon (197 litre) fuel tank base and offers a full load run time of 25.5 hours. Each SludgeKat comes standard with a DOT approved wheel kit. The pump end frame can be detached from the unit and when connected to optional 150 ft hoses, provides increased portability on site. 
The SludgeKat is designed for clarifying pits, wastewater treatment, loading and unloading rail cars, oil and gas drilling, mud pump applications, environmental clean-up and other heavy-duty industrial and construction applications.